What is a Gacha game? A game where people spend money to buy in-game currency and purchase in-game perks to level up quicker. Genshin Impact is probably one of today's most popular Gacha games on Android, iOS, and other platforms.
Fans of this genre spend a lot on the games, and the enthusiasm from fans on Genshin Impact helped miHoYo (the developers of the game) reach a billion-dollar milestone. So, if it's their first anniversary, they might want to spend a fraction of the amount on rewarding the fans, right?
Sadly they didn't do what the fans expected. It's frustrating for people who've been clinging to the game for years. Hence, they started reviewing bombing 1* reviews on app stores. The rating, as of writing this, dropped to 2.8 from 4.6.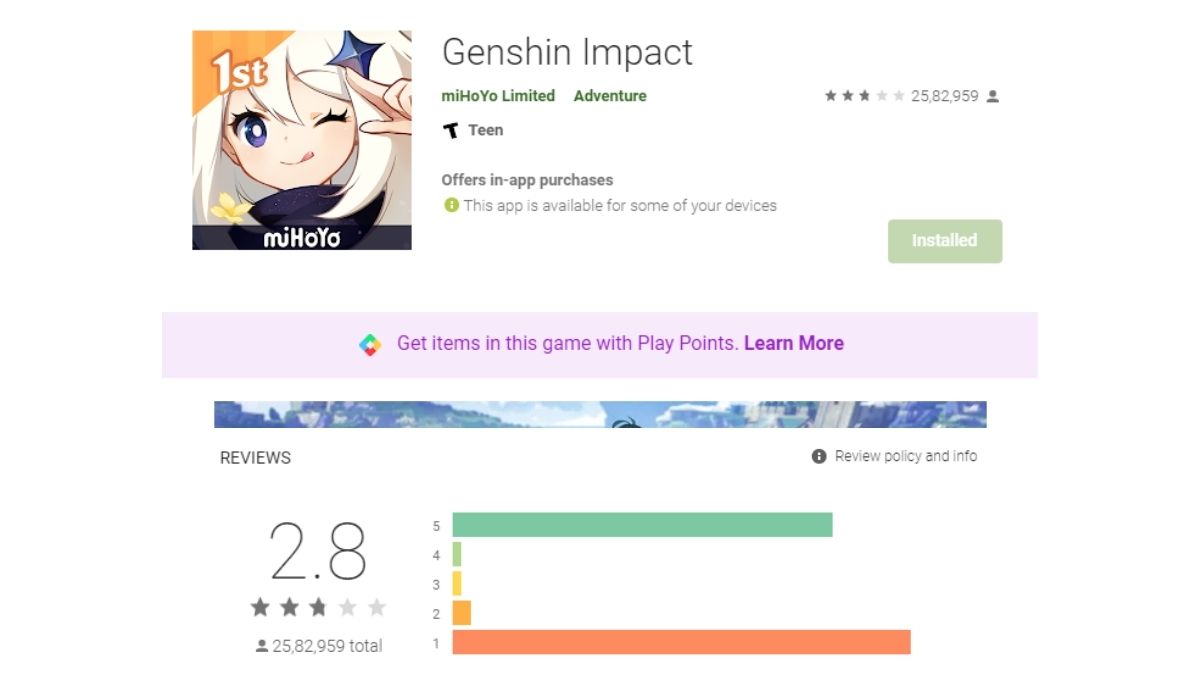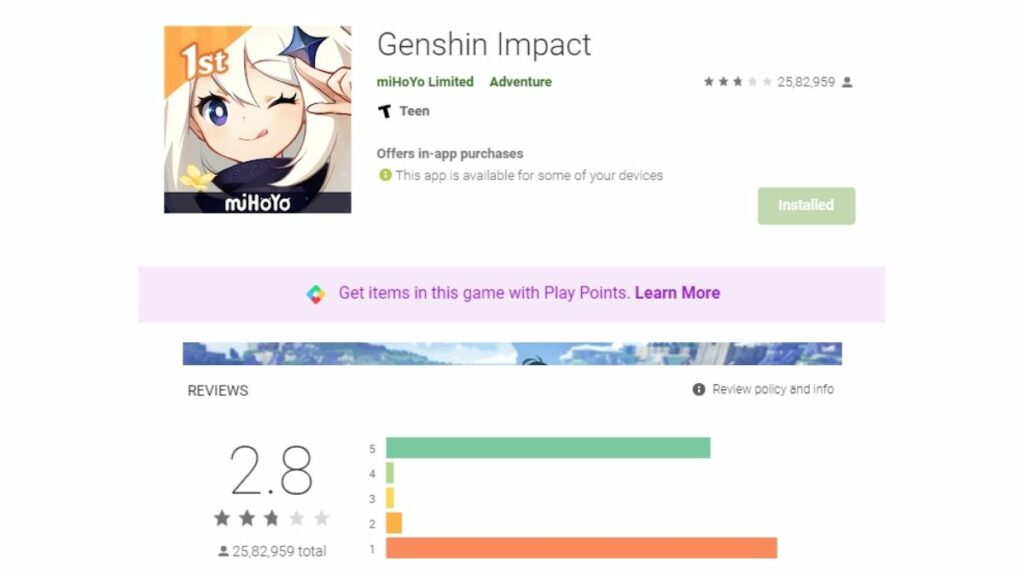 Genshin Impact Anniversary Rewards: Why Are Fans Upset?
The rewards were disappointing for the "Anniversary rewards," with only 10% of players receiving the Welkin Moon pass, which gives 90 Primogems for a month and 300 Genesis Crystals. The remaining 90% of the player base was left with 1,00,000 Mora.
And it didn't end there. As fans were disappointed, they started reaching out to miHoYo asking for better rewards, but the company hasn't responded. Instead, when the players began posting on their favorite platforms because miHoYo wouldn't respond, the moderators of the platforms started deleting the posts.
The review rating on the Play Store also climbed, only to drop again by a significant margin. What drove people angrier was when the company, after the backlash, offered ten Intertwined Fates to collect for next week at the ongoing Moonlight Merriment event. Not only that, but fans are also complaining about the company removing their negative reviews on the app stores.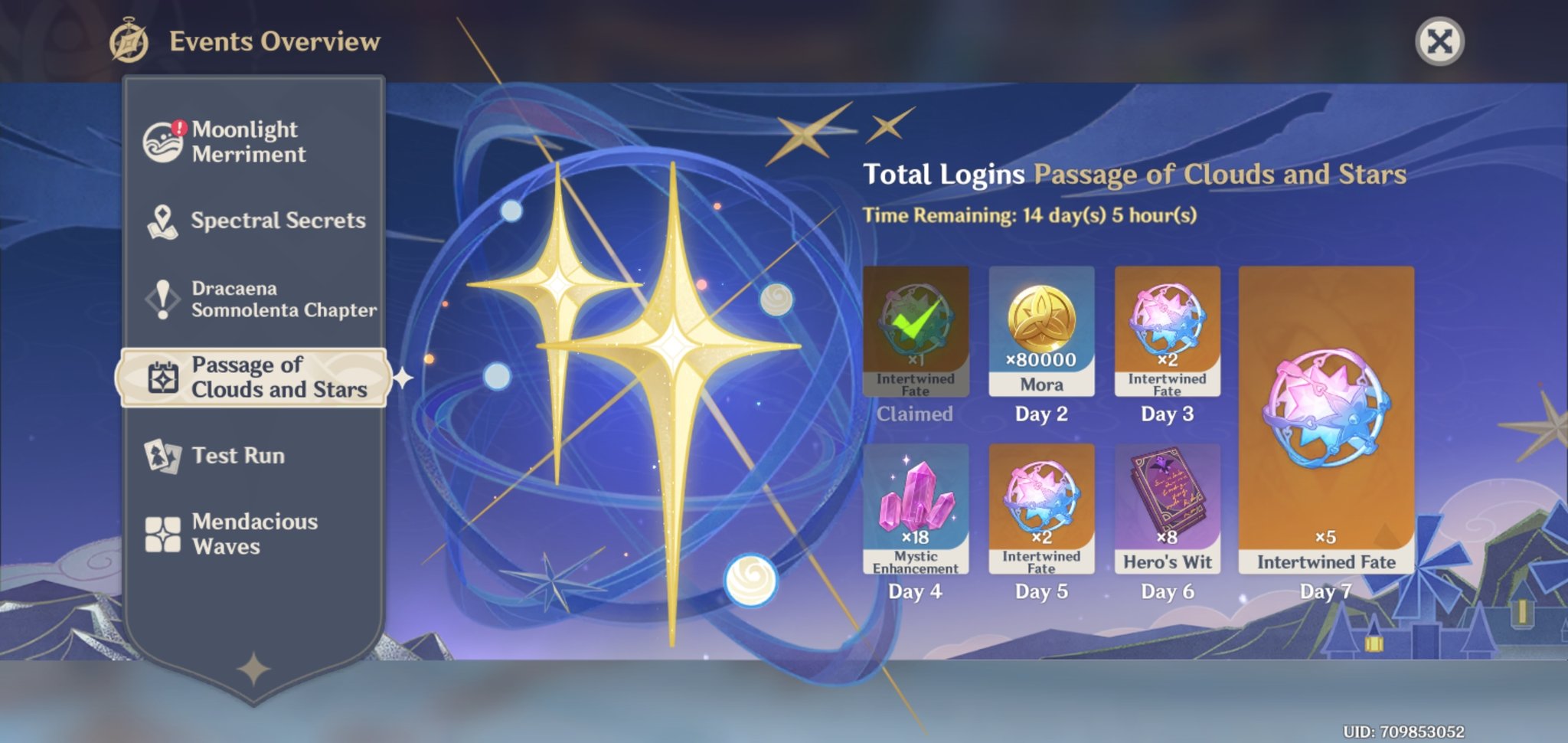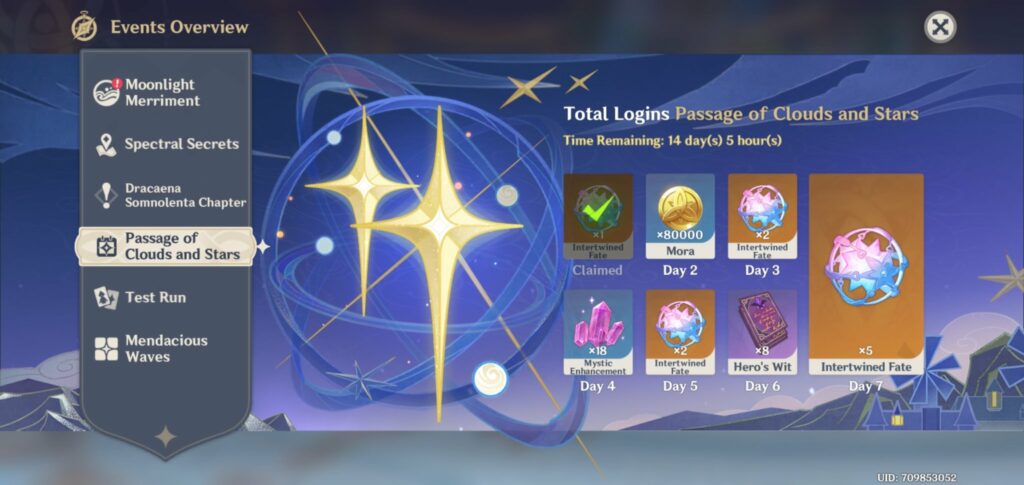 Genshin Impact Anniversary Rewards: Our Take
Players have spent a lot on Genshin Impact, and for all their enthusiasm for the game, they at least deserve better rewards if not a reply from miHoYo. It is due to their contributions that the game has reached higher ground.
As a 'free to play player in Genshin, I won't say that I wasn't disappointed with the rewards. The community as a whole has immensely contributed to the success of the game. Positive criticism should always be welcome.
A lot of people have already started quitting the game. From a business point of view, not replying to their queries was probably not the right decision by miHoYo, and it will hurt later from the business perspective.
What are your thoughts on the Anniversary Rewards? Do you think miHoYo could've done better? Let us know your opinions in the comments section below.