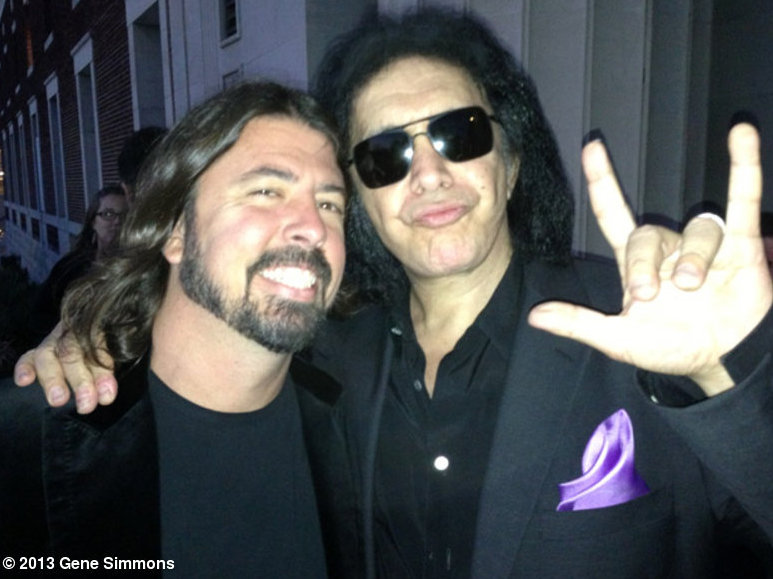 Is rock music dead?
Gene Simmons, bassist and vocalist of the iconic band KISS has an answer for each rock music fan and the answer is YES!
Nick Simmons, his son, interviewed him for a feature in Esquire magazine and he shared  his views in his familiar outspoken manner.
He said:
"There was an entire industry (rock music) to help the next Beatles, Stones, Prince, Hendrix, to prop them up and support them every step of the way. There are still record companies, and it does apply to pop, rap, and country to an extent. But for performers who are also songwriters — the creators — for rock music, for soul, for the blues — it's finally dead.
Rock is finally dead.
The death of rock was not a natural death. Rock did not die of old age. It was murdered.
Also Read : Eminem, Metallica, Jennifer Lawrence, One Direction, Shakira and More Set Guinness World Records
And the real culprit is that kid's 15-year-old next-door neighbor, probably a friend of his. Maybe even one of the band-mates he's jamming with. The tragedy is that they seem to have no idea that they just killed their own opportunity — they killed the artists they would have loved. Some brilliance, somewhere, was going to be expressed, and now it won't, because it's that much harder to earn a living playing and writing songs. No one will pay you to do it.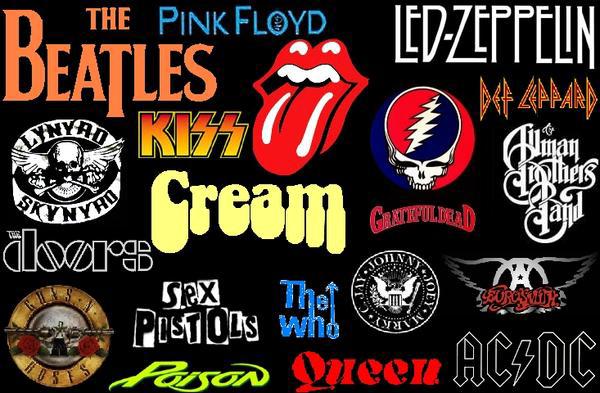 It's very sad for new bands playing rock music. My heart goes out to them. They just don't have a chance. If you play guitar, it's almost impossible. You're better off not even learning how to play guitar or write songs, and just singing in the shower and auditioning for The X Factor. And I'm not slamming The X Factor, or pop singers. But where's the next Bob Dylan? Where's the next Beatles? Where are the songwriters? Where are the creators of rock music? Many of them now have to work behind the scenes, to prop up pop acts and write their stuff for them.
See Also : Pencil vs. Camera Art : A Visual Treat
But, strangely, today, everything pales before Psy's "Gangnam Style." Look up the numbers on that song. He blows everyone else out of the water."
However, Foo Fighters seem to disagree with the statement. They responded: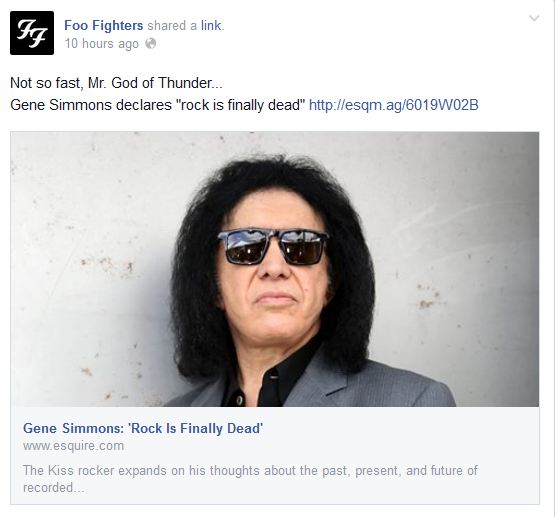 Watch the video below, Gene Simmons at his best and his iconic blood-spitting, Rock Am Ring 2010:

---
Read more about Music, Art and Books.
---