G
oogle has made another addition to their list of Go branded Android apps that are intended for low-powered devices mostly running the Android Oreo Go edition. The new member of the Go family is a stripped down version of Google's keyboard app called Gboard.
The app is available as a Gboard update (v6.9.4) to the users of Android with less RAM but it is not listed separately in Google Play like other Go apps.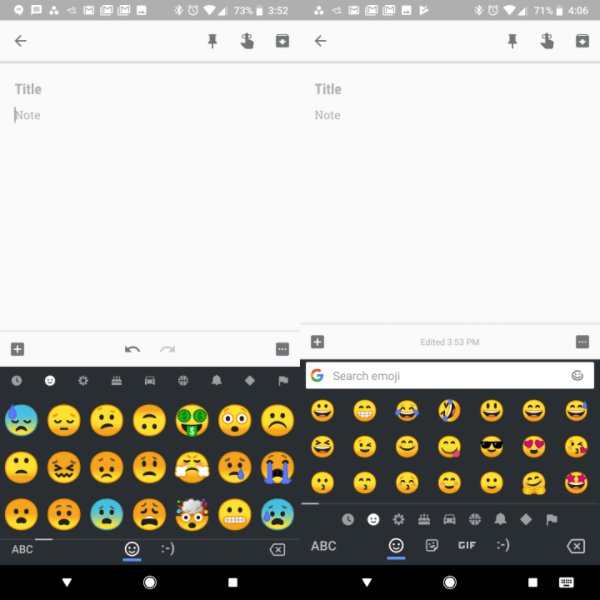 The new keyboard looks and works quite the same way as the regular Gboard app. But apparently, it lacks some of the features including GIF, emoji, and sticker search and the one-handed mode. Due to the space left by the search-bar and repositioned category items, the emojis in the Go edition are more prominent.
The keyboard app uses around 40MB RAM, according to Stallixx (via Android Police) who extracted the APK file. The memory consumption is 30MB less in comparison to the regular Gboard app which eats around 70MB.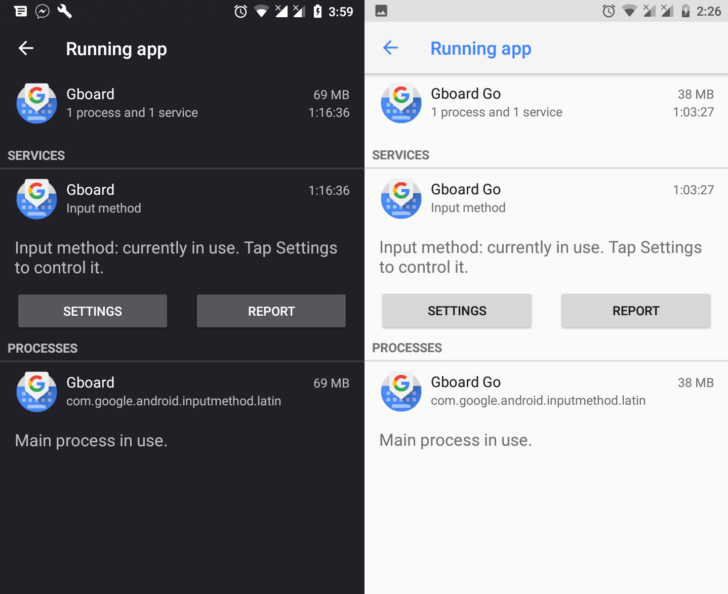 One of the limitations while installing the app is it works only with Android 8.1. That leaves only a handful number of Android devices including Pixel and Nexus compatible with the Go edition keyboard app. But these smartphones won't need it.
If you want to try the app, it's available on APK mirror. But keep in mind, removing the GBoard Go app is a task itself. It would require users to uninstall the update from the app's listing on Google Play.