Do you also believe that "Linux is not a gaming platform"? Well, it may not be the first priority of gamers. Still, if you look at the recent contribution by Linux community developers, Linux has improved a lot with support for graphics drivers and new games to provide a better gaming experience.
On that account, GamePad, a new entrant in the open game platform, launched a crowdfunding campaign on Kickstarter for its latest Linux gaming platform.
Started in April 2019, GamePad is inspired by digital distribution platform, GOG (Good Old Games) for video games and films, to provide 100% Linux dedicated game platform.
GamePad is a free and open-source platform. Hence, you will be able to download the source code that will be released under a FOSS license and open API.
Furthermore, you can also modify the source code to add new features and customize to build your own client for any Linux distros.
How Is GamePad Different From Steam?
Trying gaming on Linux may be hard due to platform compatibility. You may use WINE, but it's a hard nut to crack. And hence, in the end, you're forced to switch to Windows.
Most games are designed as a first priority for Windows and considered optional for Linux. That is also a reason Linux user feels dejected as they can't enjoy some games.
Therefore, GamePad is the latest game platform that mainly targets the Linux operating system and adds new games in its storefront for Linux lovers.
https://gph.is/g/4w8N1NO
To avoid troubleshooting and the intermediate game hangs or bugs, GamePad includes only those games that are tried and tested by a real person rather than algorithms.
GamePad is not intended to give competition to other already existing platforms such as Steam, GOG, Lutris. Instead, GamePad aims to flourish the open platform and work collaboratively with other game managers so that Linux users could benefit more and enjoy their favorite games.
For the same reason, GamePad plans to provide a patch upstream for GamePad integration with other platforms. However, you can also execute GamePad via WINE or Flatpak package manager.
When Will GamePad Available For Public?
Currently, GamePad is crowdfunding for its project that will last until March 2020. You can also contribute to the GamePad campaign from Kickstarter. Contributors will get an extra reward on the platform based on the amount of money they would pay.
For now, you can look at GamePad's future milestones —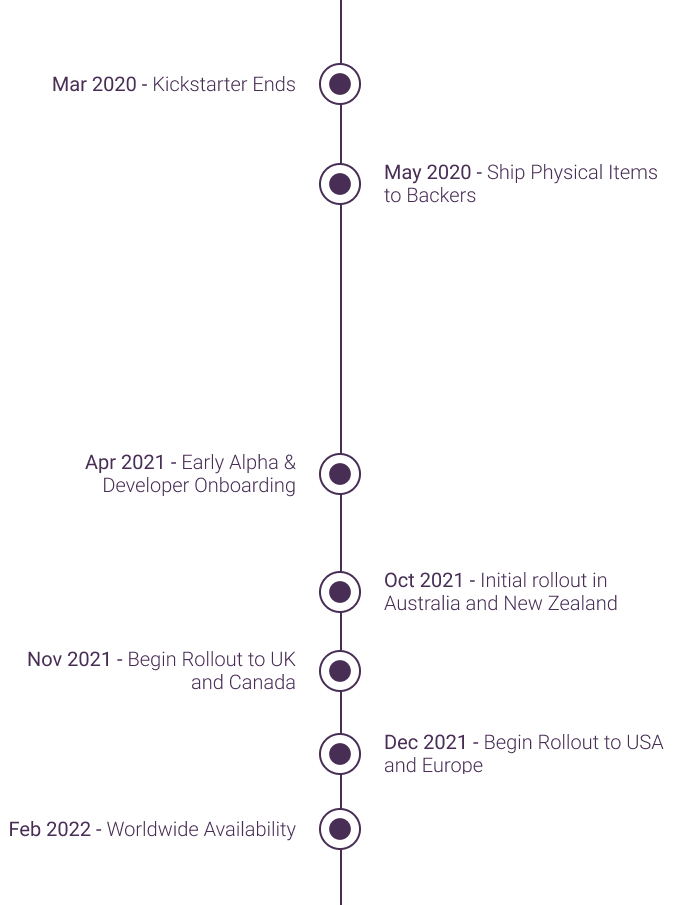 For more latest releases and updates on Linux and Open source, keep following Fossbytes.