What would happen if Nintendo decides to turn the existing handheld gaming devices into smartphones? Everybody would love that, of course. What else? It would be a perfect mixture of the adventurous world of gaming and our need of connectivity. Maybe, Nintendo fears that these super cool devices will kill its handheld gaming console business, or there could be some other reason why Nintendo isn't working on some smartphone, apparently.
A
Thailand-based French designer
Pierre Cerveau
has come up with a Nintendo "Smart Boy" concept that looks exactly like Game Boy and Google's Project Ara's baby. He incorporated the modular design of Android smartphone into the classic Game Boy to make Nintendo
Smart Boy.
This wonderful Nintendo Smart Boy concept imbues the Nintendo DNA as the slanted speaker grill, line patterns and the white and grey color scheme remind us of the same. It's unlikely that Nintendo is going to debut any smartphone soon, but this is every gamer's dream device. Also, the Nintendo Smart Boy looks surprisingly thin.
Google's Project Ara is a concept that everybody loves, without any exception. The modular design of this Smart Boy delivers the features like extra battery, more memory, and upgradable/changeable camera.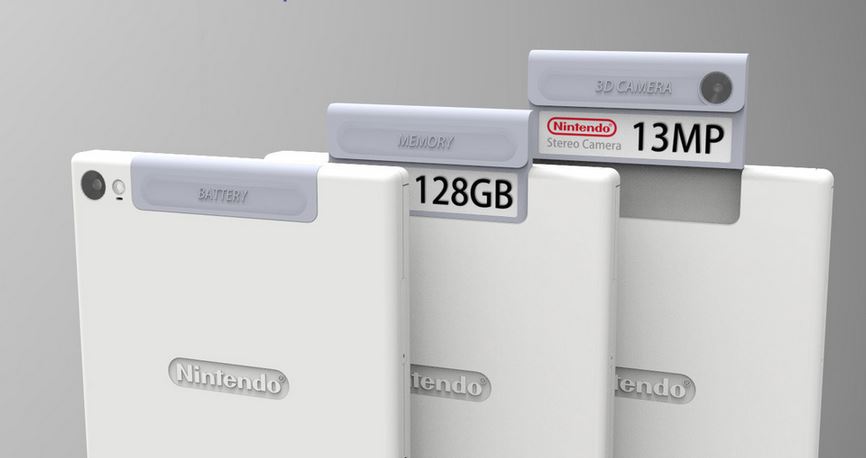 Nintendo Smart Boy features an attachment with physical controls to give you a real feel of Game Boy. The control has a slot for a battery to ensure that fun never ends.
Also Read : Super Rare Hybrid "Nintendo PlayStation" Found by Gamer in Junk
One of the coolest features in this Nintendo Smart Boy concept is the power-saving 8-bit UI mode that converts the Android display into a classic Game Boy monochrome display.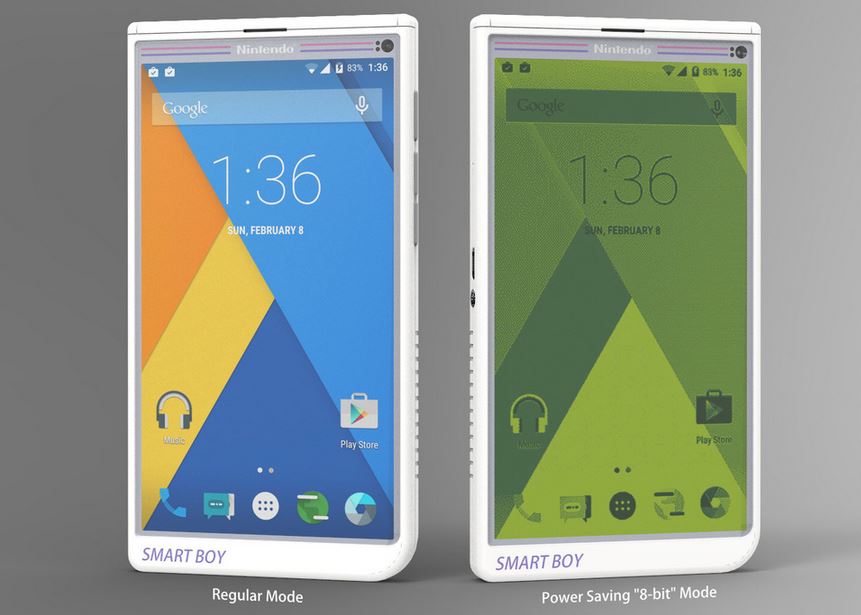 Nintendo, are you listening? Why aren't you making this? :(
Did you like the Nintendo Smart Boy concept? Tell us in comments below.
Susbcribe to fossBytes newsletter for more interesting updates.[newsletter_signup_form id=1]