Ahead of the upcoming CES 2020, Samsung has announced two new smartphones — Galaxy S10 Lite and Note 10 Lite. In its announcement post, Samsung called the upcoming launch of these devices a means to bring "signature Galaxy innovation" to more people.
Before I dive into the details, let me tell you that Samsung is yet to announce the prices of these devices. So, I'd advice you take Samsung's promise of a budget flagship with a grain of salt. Still, if you're planning to buy Galaxy S10 and Note 10 anytime soon, you should wait for a few days.
Are Galaxy S10 Lite And Note 10 Lite Specs Worth The Wait?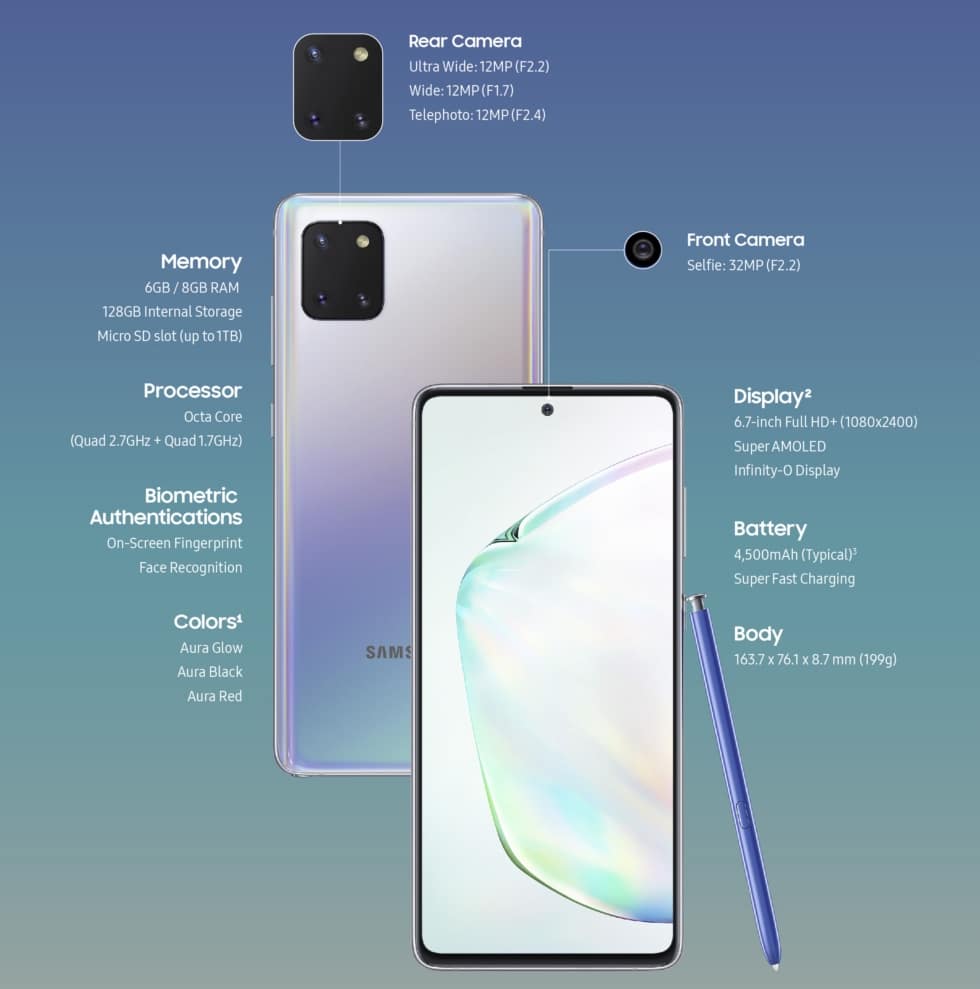 Starting with the biggest highlight, these cheaper S10 Lite ships with the Snapdragon 855 processor. You'll find the same chip in regular S10 as well, so you don't have to worry about the performance capabilities of the device.
However, in the case of Note 10 Lite, you get Exynos 8895 10nm chip, which isn't as powerful as the original Note 10's Exynos 9825 7nm chip. While Exynos 8895 is still a very capable chip, it'd be interesting to see how much price customers will need to pay for Note 10 Lite.
Moving on to the display, both smartphones sport a 6.7-inch full-screen display with a central cutout for a 32MP front camera at the top. This makes Note 10 Lite smaller than Note 10's 6.3-inch and bigger than Note 10+'s 6.8-inch displays. For S10 Lite, this is a different story as it's bigger than both S10 and S10+.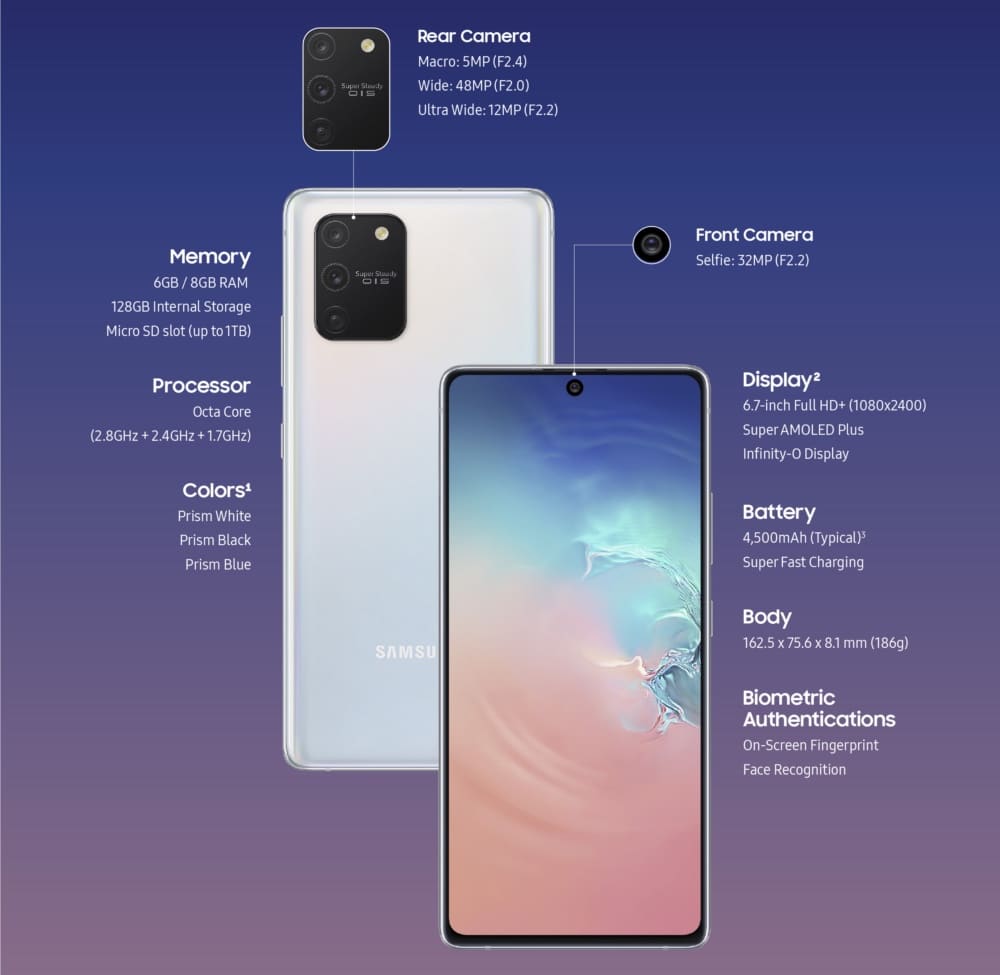 However, instead of the QHD screens on original flagships, you get a 1080p screen. But you won't notice much difference as S10 and S10+ itself run at 1080p as default resolution to save battery. Also, at the moment it's not clear if both devices support HDR10.
Both devices also house a 4,500mAh battery, which is of higher capacity as compared to the S10 and Note 10.
It's also worth noting that the Note 10 Lite has a flatter screen as compared to the premium Note 10. For a phone that comes with a big screen which is suitable for using a stylus, a flatter screen makes more sense. I, personally, have found the curved screen on the sides unusable.
Last but not least — the cameras. In a recent blind camera test conducted by the popular tech YouTuber MKBHD, Samsung Note 10+ and S10e were the two finalists. The other eminent reviewers also gave their cameras an A+ rating. This surely sets a high benchmark for their cheaper counterparts.
At first glance, the massive 48MP rear and 32MP front sensors of Galaxy S10 Lite might look very lucrative. However, a slower F/2.0 and F/2.2 aperture, as compared to regular S10, means less-than-amazing low-light camera performance. Nonetheless, you're still getting an ultra-wide camera on S10 Lite and the complete triple-lens setup at the back shouldn't disappoint you. The specs of the Galaxy Note Lite also tell a similar story with a wide-angle, ultra-wide, and telephoto lenses.
But What About The Price?
Even though the specifications look very promising on paper, we'll still have to see the real-world performance — especially the cameras and displays. Final pricing will also be a crucial factor when justifying the sacrifices made for a lower-budget price point. Overall, there's a lot about these devices that we don't know at the moment and we'll have to wait for Samsung to showcase the devices at CES 2020.