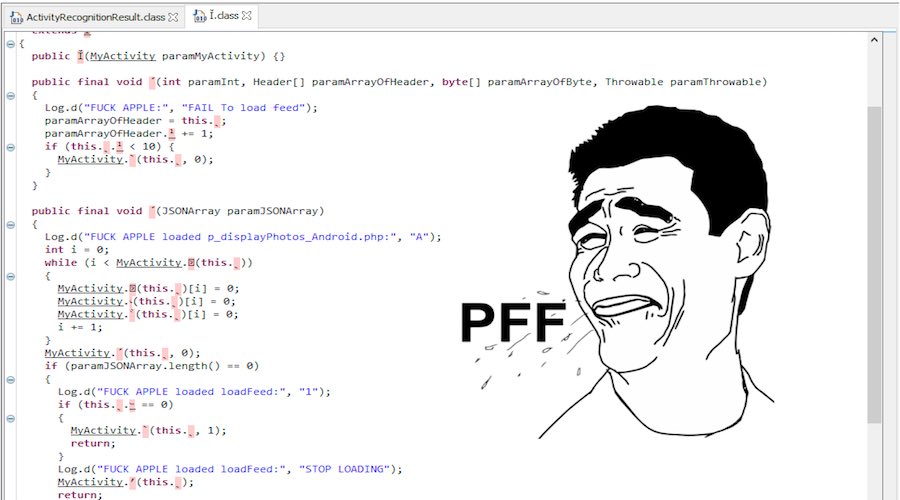 Short Bytes: A Redditor has found something interesting while decompiling the APK of the instant messaging app WhatsApp. The code of WhatsApp says F*CK Apple at many instances. It doesn't seem as if the WhatsApp dev team forgot to remove that stuff.
A
pple has been targeted again, humorously. Though, this time, it's not about the
iPhone without the analog jack
. It is a pun intended towards the Cupertino by the WhatsApp dev team. A
Redditor xMarioZ found
"F*CK Apple" at numerous places in the WhatsApp APK.
The days since the launch event haven't been good for Apple. They are being continuously trolled for the dinosaur-less iPhone and the wireless AirPods. The WhatsApp FUCK Apple troll has given a fresh topic to the trollers around the internet.
We don't think the people who coded the Whatsapp APK just forgot to remove the stuff they might have wrote after getting some booze. It might be a retaliation to the high standards posed by Apple for its apps. WhatsApp does its testing before the APK gets live, so, it kind of sounds like a deliberate one. We are eager to wait for Apple's move.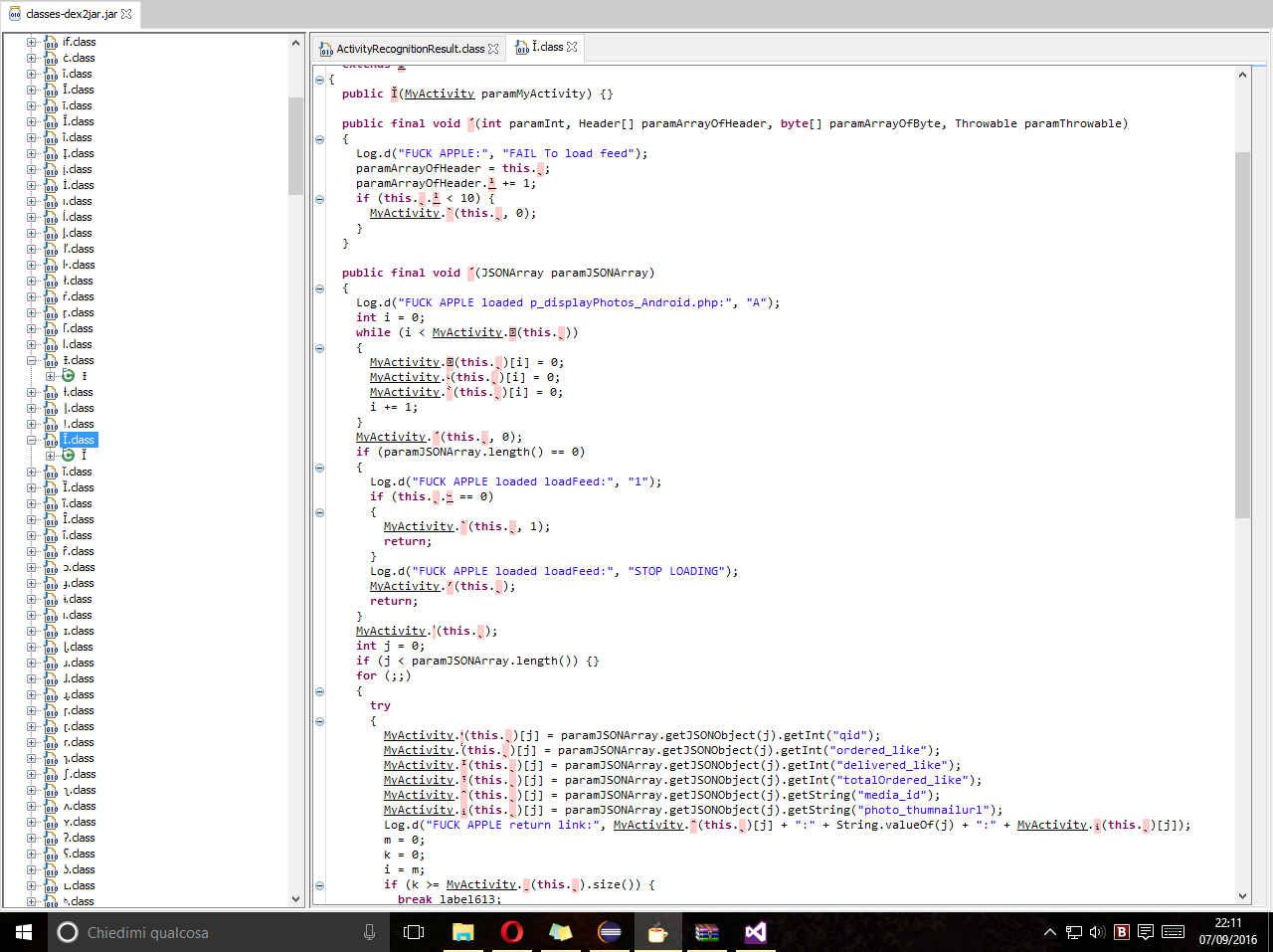 What we see isn't always true: The source of this post is a Reddit thread and may not be true. To read the full thread click here.
If you have something to add, tell us in the comments below.
Also Read: Rumor Mill: Microsoft To Launch Surface All-in-one PC Next Month