Arm has announced that its future Arm Cortex-A CPU cores will drop the hardware support for 32-bit applications by 2022. The announcement was made by Paul Williamson, VP, and GM at Arm, during the Arm DevSummit keynote.
The support for 32-bit apps hasn't contributed much to the strides being made in the CPU arena. However, a 64-bit exclusive core is reported to come with around 30% performance improvement.
The Future of Arm
First, lets quickly talk about what Arm brings to your phone. Assuming you have an Android device powered by a Qualcomm processor, the cores of that processor are designed by Arm. The cores are the true muscle behind your phone's capabilities.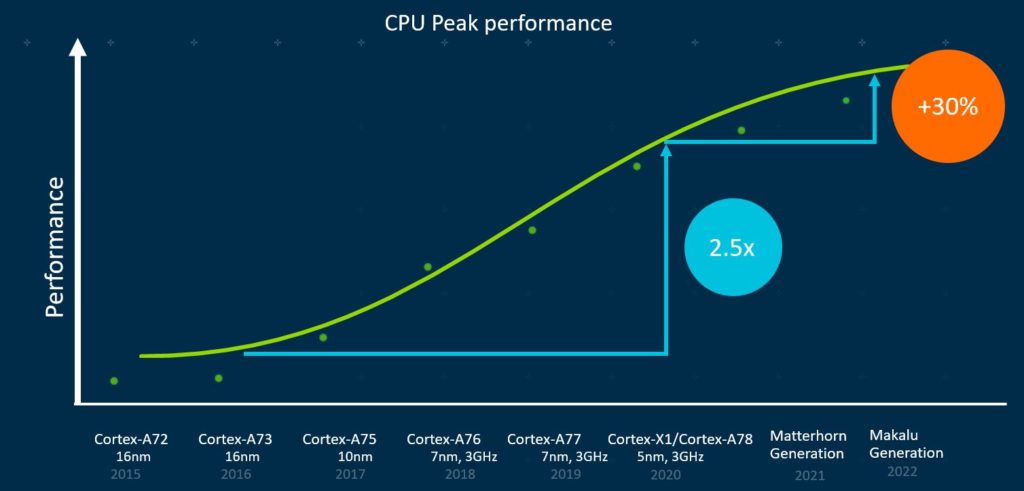 Arm has codenamed their 'big' 2021-22 Cortex-A cores as Matterhorn and Makalu. The latter will be a 64-bit exclusive chip, and it doesn't interfere with the future ArmV9 architecture either. Simply put, the mobile processors of 2021 may come with some cores that support 32-bit, but no overall support. However, the output of the chip would be that it'll be a 64-bit exclusive, getting the sweet performance boosts
What does this mean for your phone?
So when the company says it's becoming a 64-bit exclusive, it means they're discontinuing the support for older 32-bit apps, which are less efficient. All in all, its good news for future smartphones and other gadgets using its architecture. The better news is that last year, Google made it mandatory for the apps on the Play Store support 64-bit, so you'll not lose any apps.
It is reported that the switch is likely to provide a performance boost of up to 20% in some cases. Updates are also expected to speed up with a single binary for the developers. So far, the company was providing legacy support for 32-bit apps.
The drop also allows Arm to get rid of the extra silicone from their designs. This directly means cooler chips in a more compact form factor. Take Apple for example. Apple switched to 64-bit back in 2017, and we're all aware of its superior performance on the benchmarks.
It's about time Arm realized they should switch to a 64-bit exclusive. App developers as well as companies like Google have shifted to 64-bit in the last few years. This is Arm's first major keynote after Nvidia acquired Arm, less than a month ago. We can expect AI-related announcements from both companies, following the acquisition.