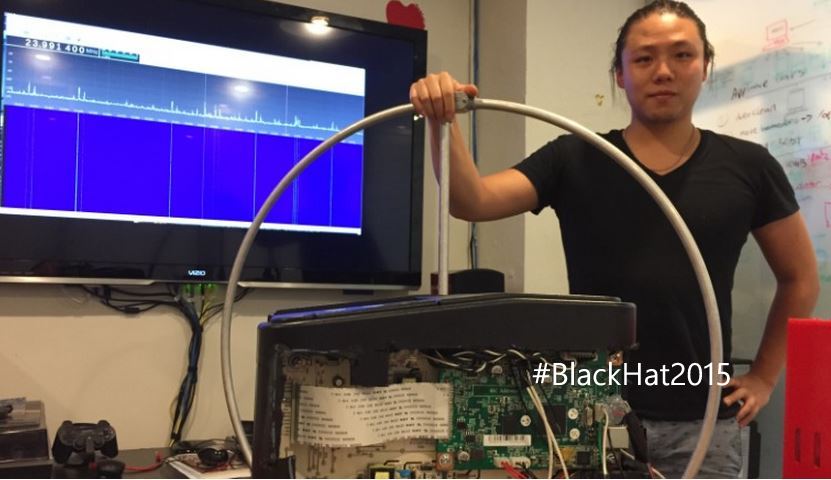 Short Bytes: The Red Balloon Security team, a Manhattan startup, has hacked into a printer and enabled it to transmit information through radio waves.
H
ackers and attackers are always a step ahead in the game. You can use all the protection in the world and still can't be sure if you are secure. There are various ways and tools to protect your online privacy and keep you safe to some extent, but what if you are not being spied upon through the Internet and your computer is ratting you out?
The security research team Red Balloon, a Manhattan startup, have discovered a way to steal information that comes straight out of the science fiction. The team has been able to hack into simple electronic items like washing machines, printers and air conditioners and make it into a radio.
Last week, the research team hacked a Pantum laser printer in front of the media at the Red Balloon Security. They infected the printer, tampered with its circuits and switched the chip's energy back and forth to generate an electromagnetic radiation from the printer as reported by CNN.
When the switching is done at a rapid rate then a series of digital signals with series of highs and lows coded as 1s and 0s. The team has been able to completely change the nature of the device and named the art as 'Funtenna.'
With this technique, the hackers, and even guys on the good side can snoop around and pull out the information from the computer without any Internet connection.
However, the information transmitted as radio waves is not fast paced, but is very efficient in case the data has to be pulled out from big servers without being caught. This is a never seen before method of intrusion, so with the current safety measures, no alarms will be raised.
As the theft is being carried out through the electromagnetic waves (radio waves), it can only be detected through an AM radio. You can check the data being transferred through the beeps in the radio.
This new technology poses a serious threat to an already exposed cyber security network scam worldwide. With such new innovations to steal data, hackers are getting far ahead from the security providers leaving the government and the common man restless.
The Red Balloon Security team's chief scientist Ang Cui will present his research at Black Hat hacker conference in Las Vegas on Wednesday.
See our coverage on Black Hat Conference 2015 here.
Check out our homegrown product viralnews.fossbytes.com for hottest tech news on the web. For more updates and interesting stories, subscribe to fossBytes newsletter. [newsletter_signup_form id=1]