Purism is a Social Purpose Company (SPC) that focuses on security and privacy with its hardware and software. It is especially known for its Linux-based privacy-respecting Librem 5 smartphone and Librem 14 laptop.
Last week, Purism announced Librem AweSIM, a prepaid, unlimited cellular service for its Librem 5 Linux phone. Today, it has now launched a Fund Your App campaign to let you vote for mobile phone apps you want on Librem 5 phones.
Subsequently, Librem has a new Fund Your App webpage containing a list of frequently-requested applications (including both native and external apps).
From the list, you can select any number of the applications you use the most with the amount you want to donate ranging from $5 to $1000.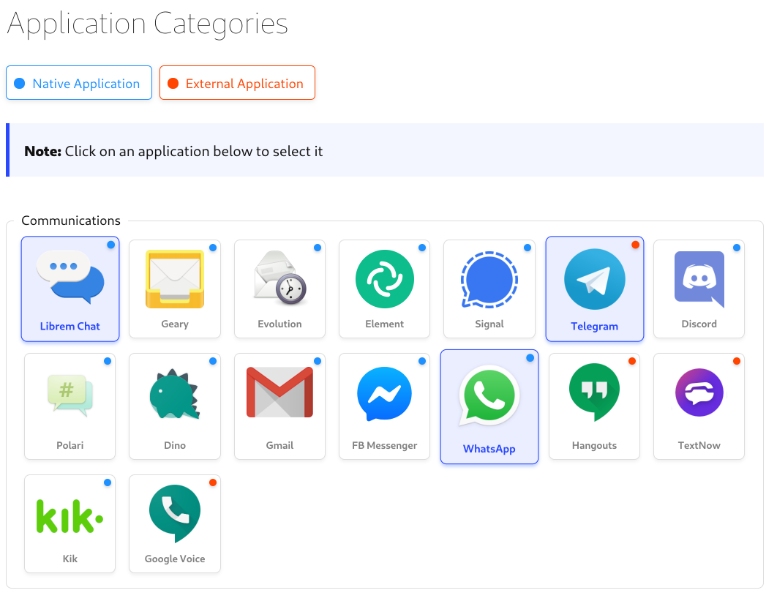 Based on the user feedback, Purism will use the funds collected from this campaign in the development of applications and features customers want the most on the Librem 5 platform.
"Fund Your App is a great way to show how far we have come with the Librem 5 and PureOS, it also allows people to vote on what is our app development priority. It is such an exciting time where we are seeing rapid development and sizable growth around the Librem 5 phone."
– Todd Weaver, CEO and Founder of Purism
If you're interested in buying a $749 Librem 5 Linux smartphone, Purism also gives you the option to purchase it along with the application donation. Going further, you can even add Purism's new Librem AweSIM unlimited cellular service at a cost of $99/month.
However, you can also hold your order back and wait for notification until your selected apps or features are ready for Librem 5.