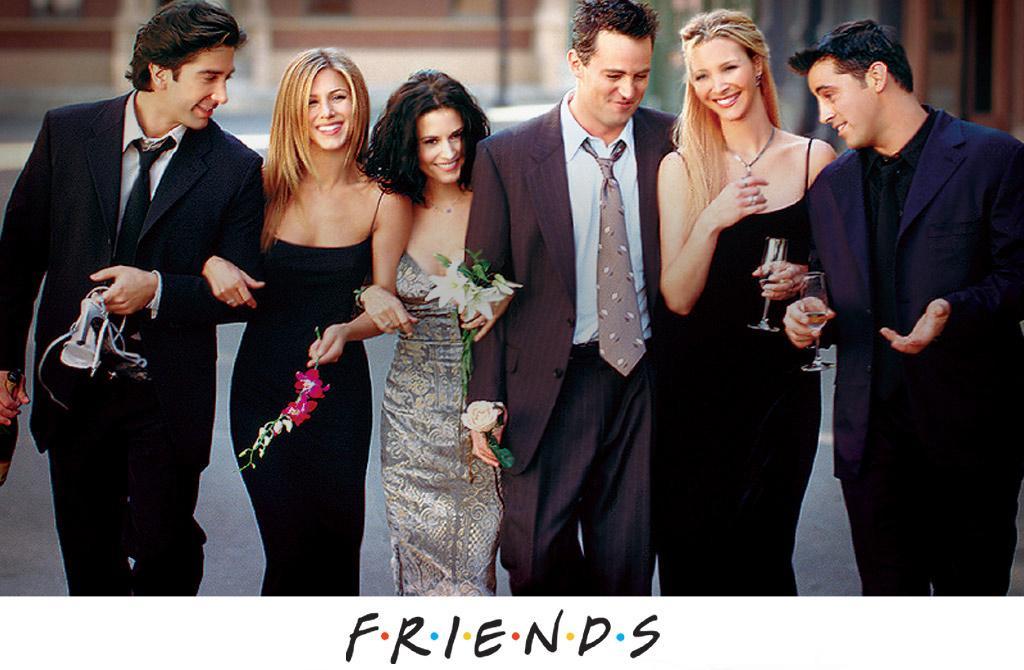 There are countless number of reasons why Friends was the best show ever on TV.  Here is an Indian rendition of this sitcom portrayed by Dhara, a fellow blogger friend. I can assure you that it's going to be the best thing you will come across today. Enjoy!
1) Watch "Kahani Yaaron ki" starring Chandar Bisht, Manisha Gerewal, Rachna Garg, Ronit Gerewal, Jai Thirwani and Phoolan Bedi.
2) Ronit is a professor at IIT who always talks about motors
3)  Rachna works at Shopper's Stop, while her best friend Manisha is a chef at Barbeque Nation
4) Phoolan Bedi plays tabla and her boyfriend Mihir is an excellent Harmonium player.
5) We have still not figured out what Chandar does for living, but he was invited twice to Comedy Nights with Kapil.
6) Jai is a struggling Bollywood actor and stars on a hit TV show "Ye din zindagi ke".
7) All the friends hang out at the local chai stall called "Chandrika Park".
8) Gunther is a young shirtless boy called Chottu.
9) Chandar's ex-girlfriend Jenisha wears heavy Georgette sarees, with twelve layers of make-up, larger-than-the-forehead bindi and says –
while the camera flashes thrice.
…to be continued.
Friends was there for me, anytime I was low, anytime I wanted to cheer up, anytime the rest of the world was shut down on me. I've come across a lot of other sitcoms which might be funnier than Friends, but there will be no show, no other television characters that would touch my life like they have.
Let's raise our glass to one of the most terrific show in the history of television and the hundreds of hours that we've spent on it. If you belong to the Friends Fan Club, let me know about your level of craziness — Dhara
---
Dhara's Facebook page: My Cactus Dress 
Her blogger account: My Cactus Dress
---