The festive season is here, and Google has something in store for us. You can get free Google credits by visiting the Google Play Store right now. 
All you need to do is, open up your Google Play Store app, scroll down a bit, and you will eventually find a notification box stating that you have earned a certain amount of free credits.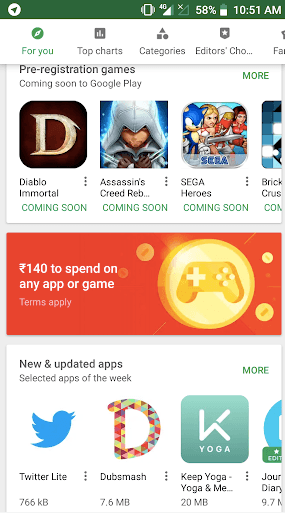 Once you find the banner, you can simply click on it and follow the provided instructions to make use out of the free credits to buy favorite apps and games.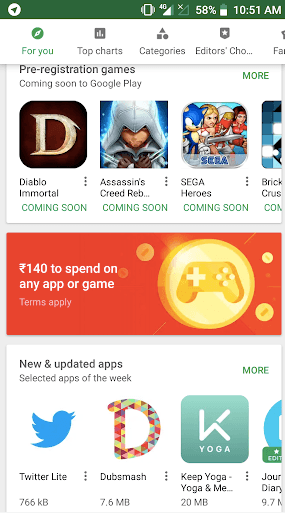 In case you keep on scrolling down and reach the end, yet no such box appears on your Play Store. You can still go to your Account section, select Rewards, and find your free credits that might be hidden there.
However, if the above fails too, you might not be as lucky as others. I too was among the unlucky ones, but some of my colleagues managed to bag some free Google Play Store credits. 
Additionally, according to a report by Android Authority, Android users are getting hold of the free Google credits for sure, if he or she is using the recently-launched Google Pixel 3 and Pixel 3 XL smartphones.
The free Google credits on the Google Play Store have an expiration date of one month. So hurry up and grab your rewards now. 
If you are the lucky ones to get the credits, comment down below!