Sony recently unveiled DualSense, its new controller for PS5. Gaming enthusiasts instantly got excited after looking at the futuristic two-toned design of the controller. DualSense grabbed the attention of a lot of professionals, and one of them is Albert Penello, who led the marketing and product planning division for Xbox 360 and Xbox One generations.
Albert Penello left Xbox in May 2018 to work for Amazon, as we all know how Amazon is dedicated to becoming a giant in gaming as well.
Well, Penello gave a deep thought on PS5's new controller, DualSense, and said some good things about the controller.
He thinks that the new PS5 controller looks "futuristic" with the "portal/mass effect style armor." Penello also states that by the looks of it, the shape of DualSense will "prove to be quite comfortable."
I like the new #DualSence. Futuristic looking and I like the Portal/Mass Effect style armor. Some bold (and expensive!) design choices to achieve that layering.

Widening the triggers is smart, adding more fidelity to rumble is good looking forward to that.

— Albert Penello (@albertpenello) April 8, 2020
Now, keeping aside all the good things, Penello has some concerns about the design of the PlayStation 5 controller as well.
Concerns Regarding PS5 DualSense
The downsides
– Resting on the triggers. :(
– I'm worried about the partline that runs down the grips. If you have larger hands, this could create some discomfort in the Thenar.
– Mic seems good in theory how useful in practice?
– Does this work with VR?
– Back compat with PS4?

— Albert Penello (@albertpenello) April 8, 2020
First of all, according to Penello, resting on triggers could be an issue. That is because people might end up accidentally touching the triggers.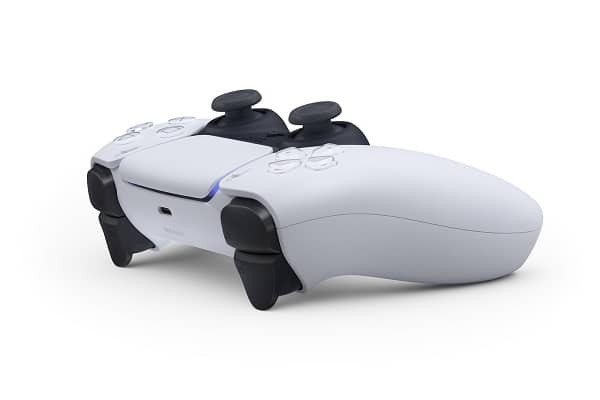 Also, the part line on the grips can be troublesome as they could rub on the palms of players who have larger hands. It could lead to some distress in the Thenar, the group of muscles at the base of the thumb.
In addition to his concerns about design, Penello also raises some alarming questions regarding DualSense's functionality. For instance, he is not sure whether the in-built microphone will stand up to the expectations in terms of usability. Moreover, we still don't know if the new PS5 controller is backward compatible with PS4.
Well, with the information we have right now, we can say that the DualSense looks nothing but phenomenal. However, we'll know if the PS5 controller is comfortable or not only when it comes out.
Also, when it comes to questions like backward compatibility with PS4, I think Sony will clear out that confusion before PS5's launch.