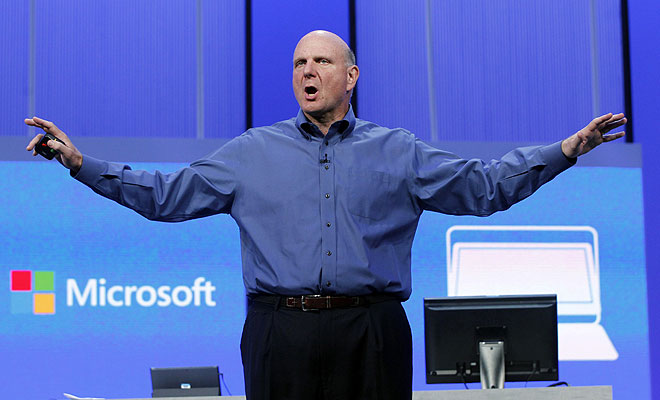 Short Bytes: Former Microsoft CEO Steve Ballmer is working on a website which will help people understand how the government works and how it is funded. This website dubbed as "10K for government" will be a research-driven project. However, it won't do any political or business predictions.
L
ooks like, Steve Ballmer, the former Microsoft is having a very interesting life after leaving Microsoft. In a recent interview with him, it was revealed that Steve Ballmer was working on a new project which is known as "10k for government".
The former Microsoft CEO and the current owner of the Los Angeles Clippers, Steve Ballmer is soon going to launch a website which will help people understand the functionalities of the government. Apart from the functionalities, the website will also help people understand how the government really works and how it is really funded.
"It's mostly an exercise that I find might be thought-provoking. Right now I'm pretty fired up and there's some interesting stuff in there,"
— Ballmer told Business Insider.
Also read: Saving Apple in 1997 Was the Craziest Thing Microsoft Ever Did, Ballmer Says
Do not think that this project is going to politically influenced. Rather Ballmer is making this new website a research driven company.
"It actually turns out to be much harder to really understand government across state local and federal. There's no CEO for the government.' But if you were CEO for a day at the government, would you have tools and reports and wherewithal to look at government the way a business would look at its lines of business, it's spending, its revenue?"
Being a research driven website, the new website is not going to make any business forecasts, political predictions, or note policy.
Also read: Ex-Microsoft CEO Steve Ballmer is Now Twitter's 3rd Biggest Individual Shareholder