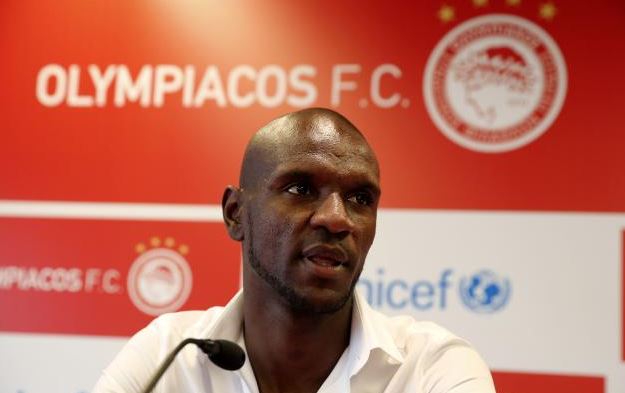 French Footballer Eric Abidal announced his retirement on Friday, 19th December 2014.
The former Barcelona man announced his decision to call time on his playing career at a press conference in Athens,calling the curtains on a glorious career which culminated with a final competitive appearance on the pitch in a 2-0 league win against Panionios for Olympiakos.
Abidal started playing with AS Lyon Duchere and began his professional career with AS Monaco.He then went on to play for Lyon and enjoyed the golden period of his life at Barcelona with four domestic league successes, three Copa del Rey triumphs and two Champions League winners' medals.He rejoined Monaco in 2013 and moved to Olympiacos in the summer of 2014.
The 35-year-old defender earned 67 caps for the national team and was also a part of the French Team that stood runners-up in the 2006 FIFA World Cup.
Health problems saw Eric play an increasingly limited role since 2011 as he was diagnosed with a tumor in his liver and went through a surgery and a successful liver transplant operation a year later, although a show of resilience in spite of his setbacks has won the hearts of football fans all over the world.
"He took his decision to leave Olympiakos two months ago," the 51-year-old coach told Nova TV. "I am proud to have been his coach this season. Personal decisions take precedent over those on the pitch."
Following his decision to hang up his boots, Abidal could make a return to Camp Nou or Olympiakos, this time as a part of the coaching staff. "Every top level player understands that there comes a time and my time has come.Now what I want to do is rest and enjoy spending time with my family and then I will take some decisions as far as my future is concerned,"  Abidal said.
---