Short Bytes: A senior XDA-developer member has created a new Linux distribution for Android enthusiasts. Based on Arch Linux, Forget Windows Use Linux or FWUL comes with a Windows 10-like theme and lots of pre-installed Android tools. Some of the popular tools are Simple ADB, JOdin, Heimdall, etc. Detailed instructions for installing and using Forget Windows Use Linux has been provided on the XDA-developers forum.
W
indows and Android are the two most used operating systems being used by the users all across the world. Recently,
Android even managed to eclipse Windows
and bagged the #1 spot. But, unfortunately, the communication between these two platforms haven't been easy, especially while dealing with ADB and Fastboot.
To deal wth these issues, XDA senior member steadfasterX has released a new Linux distro named Forget Windows Use Linux (FWUL). It's a bootable GNU/Linux ISO that facilitates better communication between Android and your PC.
Before going ahead and telling you about the FWUL distro, don't forget to take a look at our useful Linux distro lists that'll help you choose your next distro:
What is so special about "Forget Windows Use Linux?"
Forget Windows Use Linux (FWUL) is an Arch Linux-based distribution that can be used by Android-tinkerers for making the transition from Windows to Linux world. In FWUL, efforts have been made to make sure that you don't have to go through different hassles while connecting your phone to your computer. For that, all the tools are pre-installed in FWUL distribution. So, no matter which brand of Android smartphone you're using, FWUL has got you covered.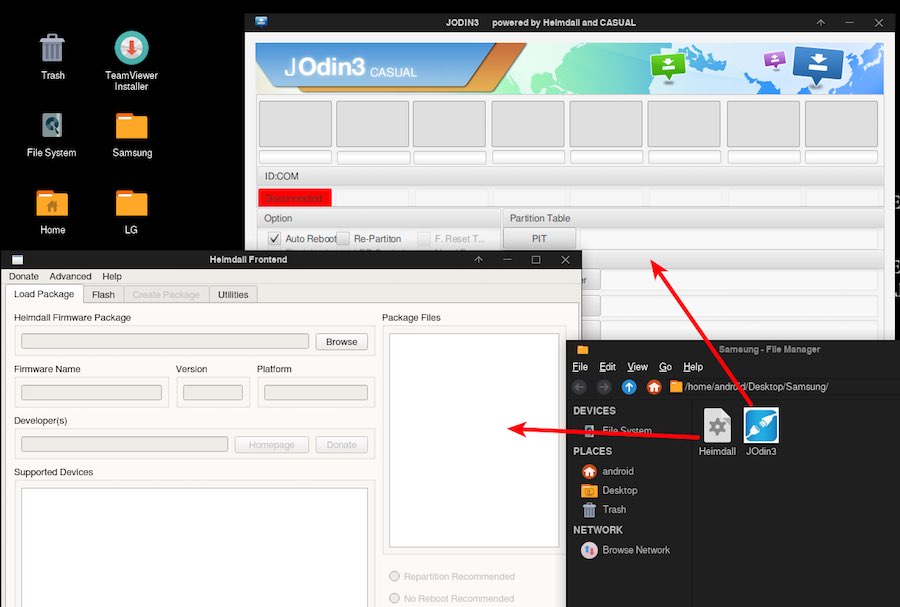 FWUL features a Windows 10-like theme and includes following Android tools:
Simple ADB – a GUI-based program for ADB/Fastboot
JOdin – a Java-based version of Samsung Odin software
Heimdall – an open source tool for ROM flashing on Galaxy devices
Tools for flashing LG, Sony, MediaTelk devices
FWUL also supports MTP, PTP, hexchat, VirtualBox support, multi-language, etc.
If you're thinking that installing Forget Windows Use Linux is difficult, you don't need to worry about that. All you need is a clean flash drive and the instructions mentioned in the original thread on XDA Developers website. Also check out our guide on how to choose Linux distros here!
You can find more information about this new Linux distro here on XDA-developers. The GitHub link of the same can be found here.
Did you find Forget Windows Use Linux distro interesting? Don't forget to share your views.