According to the latest infographics shared by Adir Ron, who works at Microsoft as an open-source strategist, Linux is the most used operating system on the Microsoft Azure cloud platform. As per the same infographic data, Linux-based OS captures 60% of the Azure marketplace.
Even the top 100 Microsoft customers prefer Linux over other OS to deploy their workloads on the Microsoft Azure cloud platform. This clearly indicates the dominance of Linux as a server OS that leaves Microsoft's own Windows Server behind in their own cloud market.
However, the statement  "Microsoft loves Linux" has officially ended the war between Windows and Linux long ago. Since then, Microsoft has collaborated with big players of Linux ecosystems such as openSUSE and Red Hat to bring them over Microsoft's own Windows platforms via WSL.
Obviously, this association aims for the benefits of both of their communities rather compete with each other. Hence the rise of one product may become a topic of debate but not to hurt others.
As the world is shifting toward cloud computing, Linux comes into the mainstream to serve enterprises to run its services over any cloud platform. Specifically speaking of the fastest-growing cloud platform Azure, Linux is undisputedly the first and most in-demand operating system.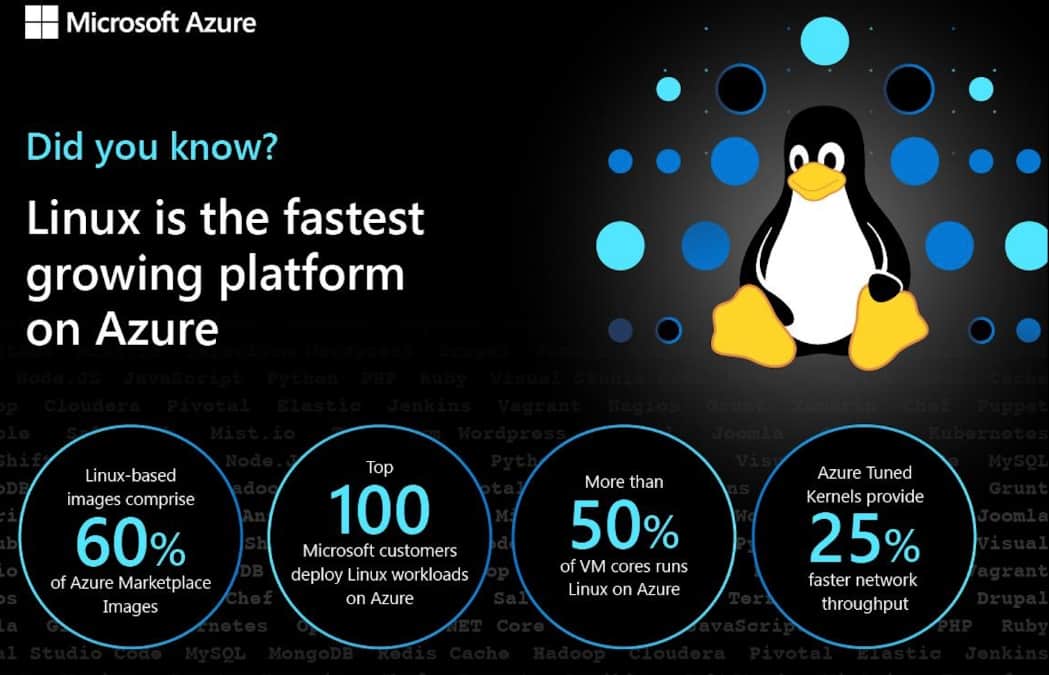 The reason is simple: Linux on Azure provides high security, stability, and agility. Furthermore, Linux gives you the freedom to choose desired OS from a variety of major Linux distributions such as Red Hat, OpenSUSE, Ubuntu, Debian, Oracle Linux, CentOS, and CoreOS.
Besides the server, Windows still enjoys the monopoly among the desktop market that somewhat balances the competition. But even in the desktop market, it looks like Windows 10 users are switching to Linux as per the report by NetMarketShare and Statcounter.
Live long Linux!
Credit: Build5Nine