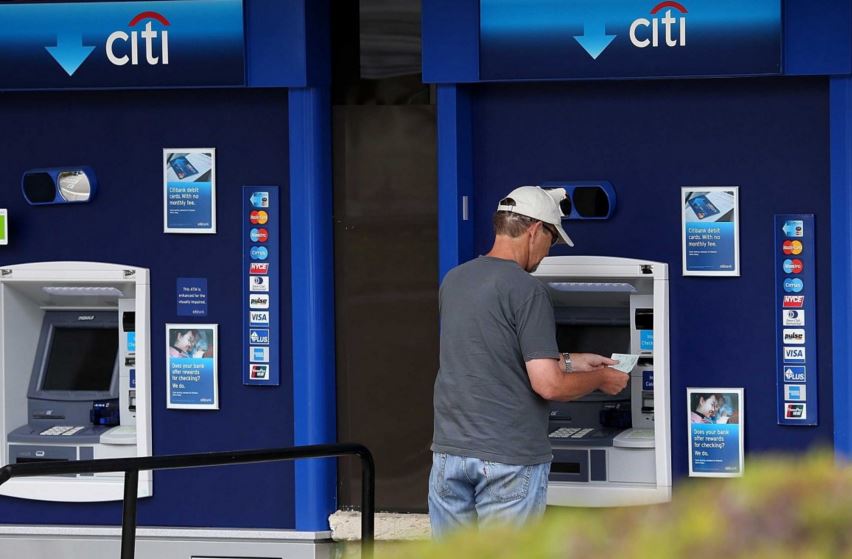 Short Bytes: Diebold has developed a concept ATM that reduces the use of plastic money for cash withdrawal to zero. The self-serving machine Irving will identify users through their Iris scan and smartphones delivering cash within 10 seconds.
W
ith the ever increasing threat of black hats,
after ATMs
, the credit cards are at the risk as well. We recently saw a security professor at University of California, Ross Anderson
expose the 'supposedly unhackable' EMV
(Europay, MasterCard, and Visa) credit card chip and PIN vulnerabilities.
Now curbing this menace and creating a fully secured plastic money system is nowhere near possible, so engineers are working at a better solution-iris scan biometric technology based ATM.  Resembling a Hollywood style super secure locker, the concept ATM is being developed by Diebold and tested by Citigroup in an effort to bring futuristic money withdrawal machines.
Irving is the screenless, self-service ATM concept which is set to simplify banking and requires your Iris scan and smartphone to dispense cash. The conventional ATM machine would be replaced by a sleek scanner and a mobile device detector. Once identified by Iris scan, the BYOD (Bring Your Own Device) would be connected via NFC secure wireless technology and the cash dispensed.
Diebold is providing a step towards smaller footprint and secure transaction, but they might have to deal with the apprehensions of the people to get their eyeballs scanned each time they need money.
Diebold has another project running called Janus, which is similar to Irving only dual sided, i.e. it can serve two consumers simultaneously.
Both these concept ATMs will mitigate the meticulous process of cash withdrawal while delivering the cash in just 10 seconds. Janus also features alarm boards, tabletop touch screen for ID scanning and signatures and a video conferencing option for the assistance.
Sounds amazing. The new concepts had debuted at Money 20/20 (Oct. 25-28), in Las Vegas.
Would you be comfortable to let Irving scan your eyeballs? Tell us in comments below.
Also read: Hackers Are Using This Malware to Make ATMs Vomit Cash