It seems like technology is reaching every nook and corner possible! After sex buttons for the shy people, we might soon get a smart bed by Ford which will help us maintain our bed space and sleep in peace.
The Lane-Keeping Bed uses pressure sensors to figure out when the other person in the bed is drifting away from his or her bed space, heading to invade yours.
The smart bed works on the lines of Ford's Lane-Keeping Aid tech which keeps track of the road markings on the way and helps the drivers stay in their lane by poking the steering wheel to stay in the right direction instead of straying away.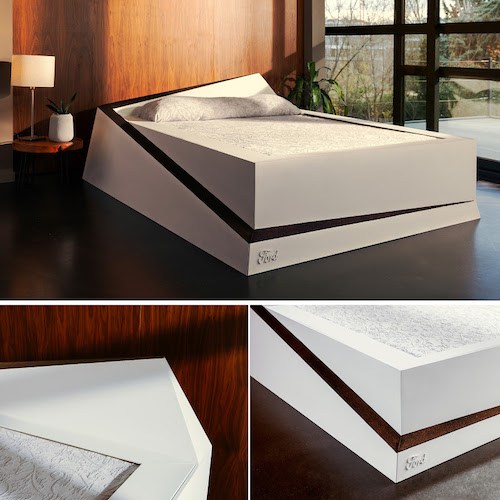 Anthony Ireson, director, Marketing Communications, Ford of Europe said, "Lane-Keeping Aid in our cars can make driving easier and more comfortable. We thought that showing how similar thinking could be applied to a bed would be a great way to highlight to drivers a technology that they might not previously have been aware of."
The new concept could help save relationships, as lack of adequate space while sleeping among couples tend to "ruin" it.
A prototype in nature, the Lane-Keeping Bed is in addition to other innovations by Ford such as Noise-cancellation dog kennel and more.
We are not sure if the smart bed will turn into an actual product for use. However, we do hope it is made available for a good night's sleep and the "space" we all need.
What do you think of the Lane-Keeping bed? Comment your thoughts below!