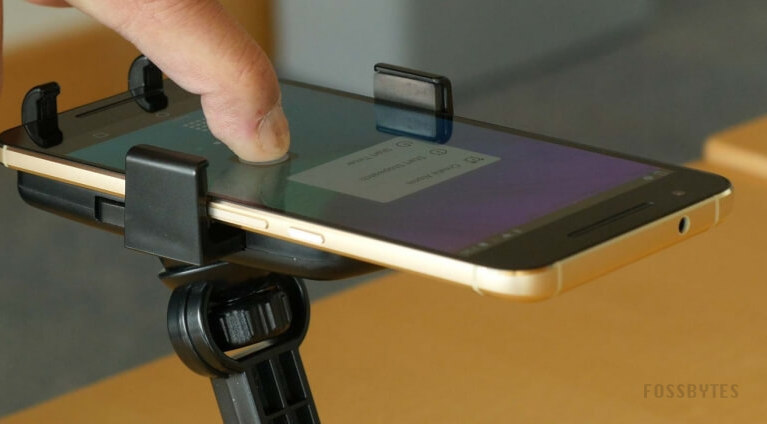 Short Bytes: ForcePhone is a smartphone software which uses the pressure exerted on the screen and sides of a smartphone to execute any command. It has been developed by University of Michigan computer engineers. This software uses the microphone and speaker of the phone to sense the pressure.
S
queezing your phone to make a call is as astonishing as lip-whistling to call your car from the parking. These amazing things have always been shown in movies but what if you could control your phone by squeezing it in daily life?
Computer engineers at the University of Michigan have come up with a software named ForcePhone. ForcePhone software allows any user to control their smartphones with force and pressure exerted on the smartphone.
Its creators explain that they were inspired to make the phone after seeing "The Dark Knight" movie in which Batman uses all the phones in the city as a sonar system.
Working of ForcePhone:
ForcePhone uses two fundamental attributes of a smartphone, microphone, and speaker. To detect the exerted pressure, ForcePhone uses the phone speaker to emit an inaudible tone at a frequency higher than 18 kHz.
This frequency is above and outside the range of human hearing. However, the phone's microphone can still detect the vibration caused by the sound. When a user presses the screen or squeezes the phone's body, that force changes the tone. The phone's microphone can detect that, and the software translates any tone tweaks into commands.
However, you need to tone your phone according to your pressure which can be done after installing this software. For example, ForcePhone asks you to press some portion of the screen and based on the amount of the pressure exerted, a ball moves on the screen.
Here is a video about ForcePhone from Michigan engineering:
Did you find this article helpful? Let us know in comments below
Also read: Project Ara — Google's Revolutionary Modular Phone Coming To Developers Later This Year