Rumors of a foldable iPhone have been making rounds on the internet for a while now. Starting with renders, going up to battery patents, and now they're confirmed by Kuo himself.
Apple analyst Ming-Chi Kuo has predicted the 2023 lineup to introduce the foldable iPhone. This means the 2023 iPhone lineup will usher Apple into Samsung and Motorola territory. Although we're not surprised, since it is about time Apple ditched the notch and gave us something fancy. So here's the foldable iPhone rumor roundup with everything we know about the foldable Apple device so far.
Foldable iPhone Launch Date And Specifications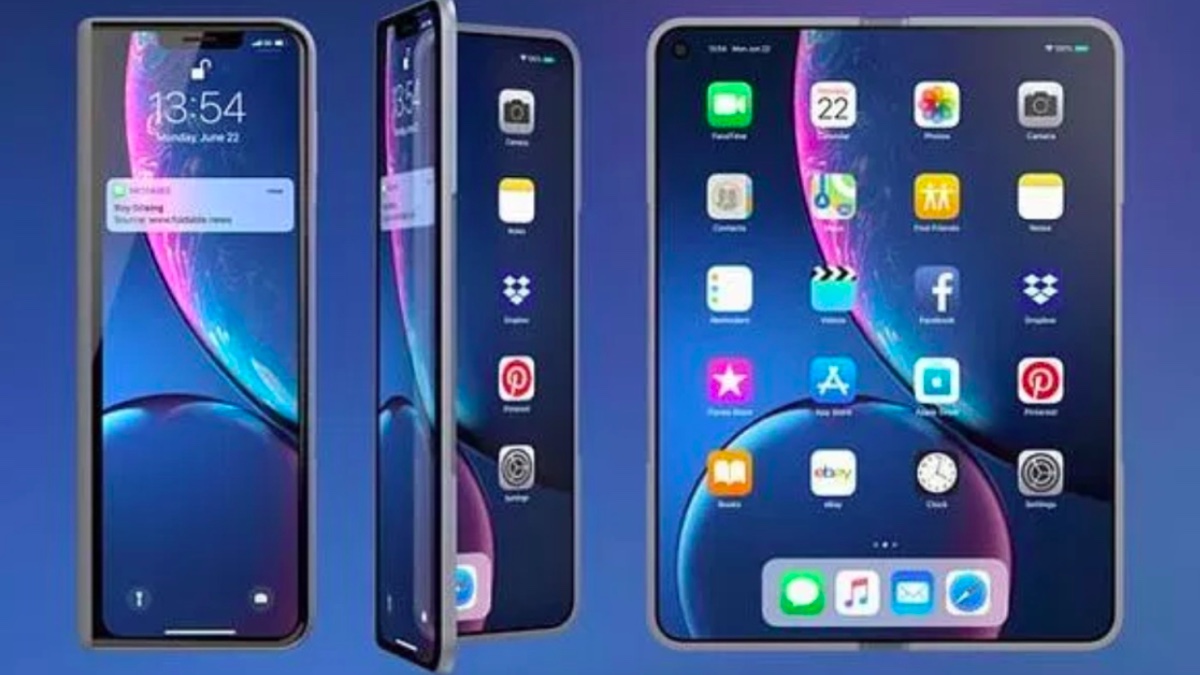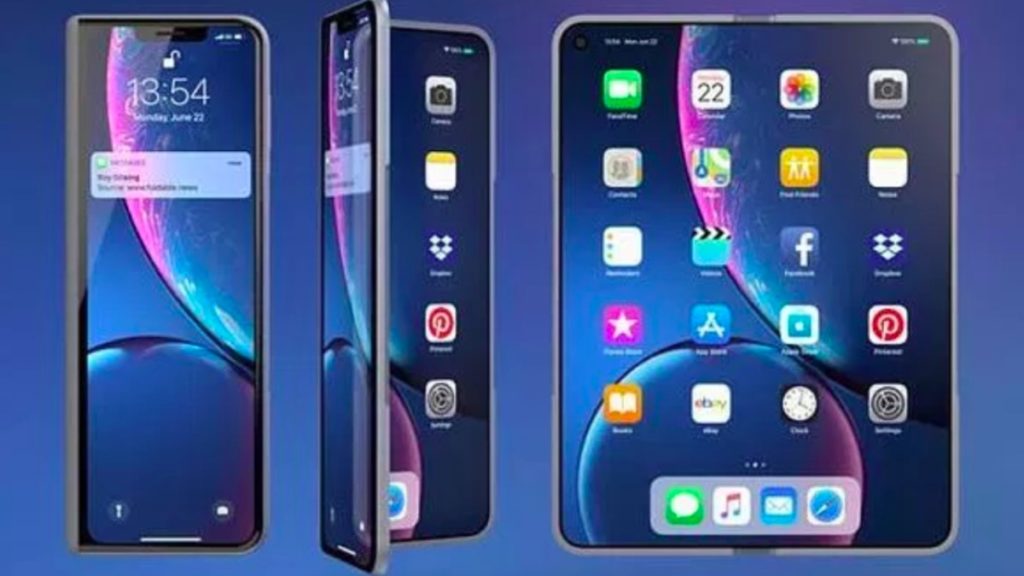 The launch date isn't confirmed yet, but we expect one more generation of the regular iPhone before the foldable comes to the table. According to Ming-Chi Kuo, Apple will launch a foldable iPhone as early as 2023. Seeing the last 3 launches, we expect it to release between September to November 2023.
Coming to the foldable iPhone's specifications, Kuo says that the foldable iPhone will come with an 8-inch QHD+ display. It'll have a 3200×1800 resolution, packed in a 16:9 aspect ratio panel. While the iPhone 12 series feature 19.5:9 aspect ratios, this might change for the folding iPhone because of the foldability.
According to Kuo, Samsung will supply the display panels, confirming previous reports. In terms of performance, we're expecting a major improvement over the LiDAR-backed cameras on the iPhone 12 Pro. A better FaceTime camera would be nice too.
Going further, there are reports about Apple filing a patent for a flexible battery. The said battery is apparently foldable and will solve the problem that has been a pain to folding phone manufacturers. Also, by keeping a flexible battery, Apple might end up making a device that has more folding options and fewer restrictions.
Has Apple Developed A Foldable iPhone?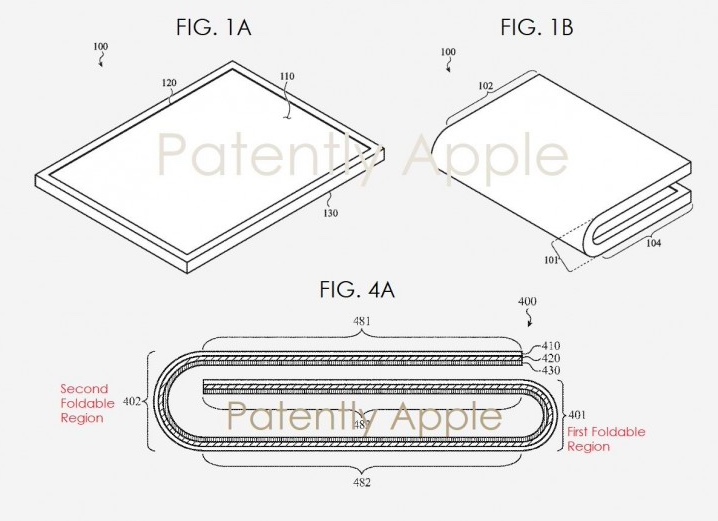 If we're to believe the rumors, Apple has already received samples of folding iPhones from its Chinese supplier, Foxconn Hon Hai. Add that to the recent patent filings and we may be looking at a working prototype.
For now, we don't know if this device will fold vertically like the Galaxy Z Flip, or horizontally like the Z Fold. If the 8-inch display with a 16:9 aspect ratio is considered, then it'll probably be a horizontally foldable phone with a tall outer screen.
What Do We Expect?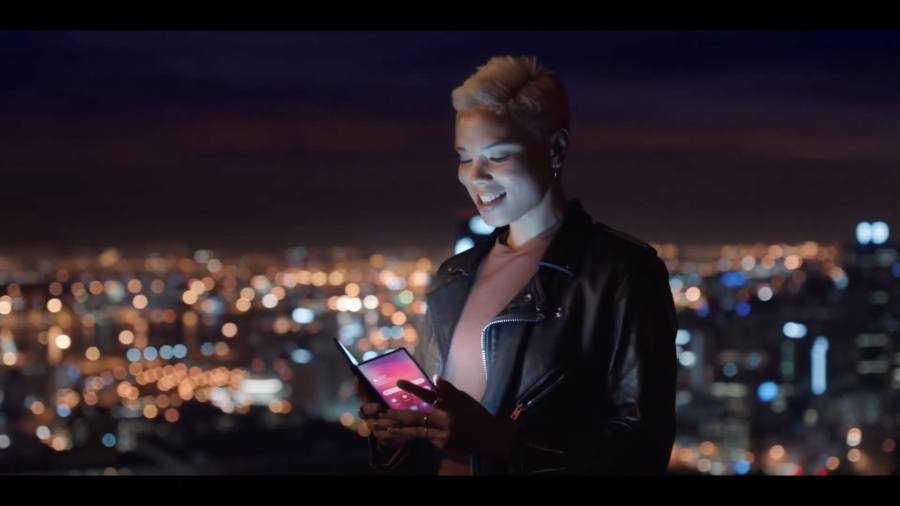 So far, we've given you the foldable iPhone rumor roundup, but let's go wild for a minute here. Foldable phones look great but I've previously argued the pros and cons of foldable phones. There are options, but almost none of them are optimized for everything.
We expect that to change when Apple steps into the foldable game. It is so because developers optimize their apps for iOS, so a foldable iPhone might be more practical than the other foldables we have today.
Android apps are optimized too, but Android foldables like the Samsung Galaxy Fold don't even have an optimized Instagram yet. However, when developers get to work for a foldable iPhone, it'll be for one or two models only. This uniformity contributes to a generally better app optimization on iOS.
I'm not saying that Samsung foldables lack anything, it is just that some apps still don't run properly due to the varying aspect ratio. Another thing I'm expecting on the folding iPhone is to be a hybrid of big and small. Something with single-hand usability when folded, and a tablet experience when unfolded. Let's wait till 2023 and see how it goes.