I
f you follow the latest developments taking place in the
field of quantum computing
, you must be knowing that researchers are working hard to find a feasible way to build a quantum computer. They aim to replace the billions of silicon parts in our regular computers and come up with something that can enhance the efficiency of our calculations.
In a new development, a team of Australian researchers has found a new way to build quantum computers. This method is expected to reduce the cost and difficulty involved in a dramatic manner. The researchers hail from the University of New South Wales.
They've created a new design for qubit, which is the basic unit of a quantum computer. The new design helps a silicon quantum processor overcome 2 limitations —
The need for atoms to be placed precisely
The need to place atoms apart and still be coupled.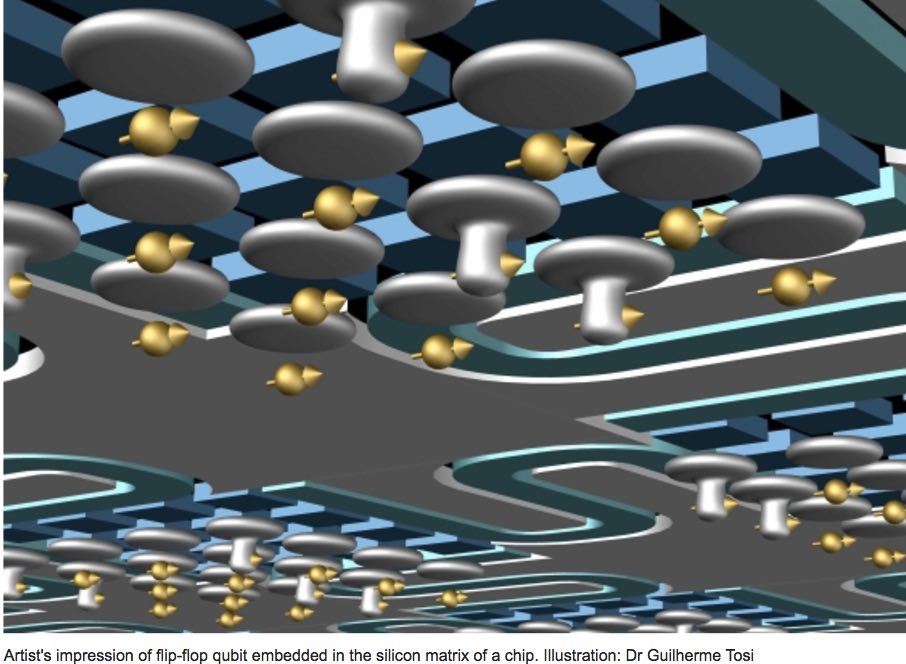 The new design has been named "flip flop qubit." This new technology can help in the making of qubit using the same technique that's employed in the manufacturing of conventional computer chips.
These qubits have additional benefits like more reliability, low error rates; they can also be integrated into silicon chips. Some challenges like the handling of noise and photons do exist.
The complete research paper has been published in journal Nature Communications.
Did you find this latest quantum computing development interesting? Don't forget to share your views with us.