After the rescheduling of the point release date of Ubuntu 20.04 and 18.04, the Ubuntu team has finally released the Ubuntu 20.04.1. This is the first point release for Ubuntu 20.04 LTS, which arrived on 23 April 2020 with a number of new features and enhancements.
Additionally, the team has also announced a point version of seven official Ubuntu flavors. It includes Kubuntu 20.04.1 LTS, Ubuntu Budgie 20.04.1 LTS, Ubuntu MATE 20.04.1 LTS, Lubuntu 20.04.1 LTS, Ubuntu Kylin 20.04.1 LTS, Ubuntu Studio 20.04.1 LTS, and Xubuntu 20.04.1 LTS.
Being a long-term version, Ubuntu 20.04 along with its other variant for Desktop, Server, Cloud, and Core will be supported for five years until 2025. However, you can also extend its security support through ESM (Extended Security Maintenance) at the cost of money.
Ubuntu 20.04.1: What's New?
The point release of Ubuntu 20.04 mostly includes a number of bug fixes for packages, security, hardware, and installation media updates. This is the reason most people wait to get the most stable and bug-free version of the new Ubuntu LTS.
It also contains fixes for the recent BootHole bug which affected most Linux distributions using GRUB2 bootloader with Secure Boot. To read the full list of bugs fixed between Ubuntu 20.04 and 20.04.1, head over to the change summary here.
Unfortunately, Ubuntu 20.04.1 does not come with a new Hardware Enablement Stack (HWE), which is often included in a first point release. Hence, 20.04.1 ships with the same Linux kernel 5.4 as in 20.04.
With this release, all users using the previous Ubuntu 18.04 LTS will now receive notification very soon for an automatic upgrade to 20.04.1 LTS. However, if you wish to upgrade your Ubuntu 18.04 or 19.10 to 20.04.1 right now, you can do the same using force upgrade.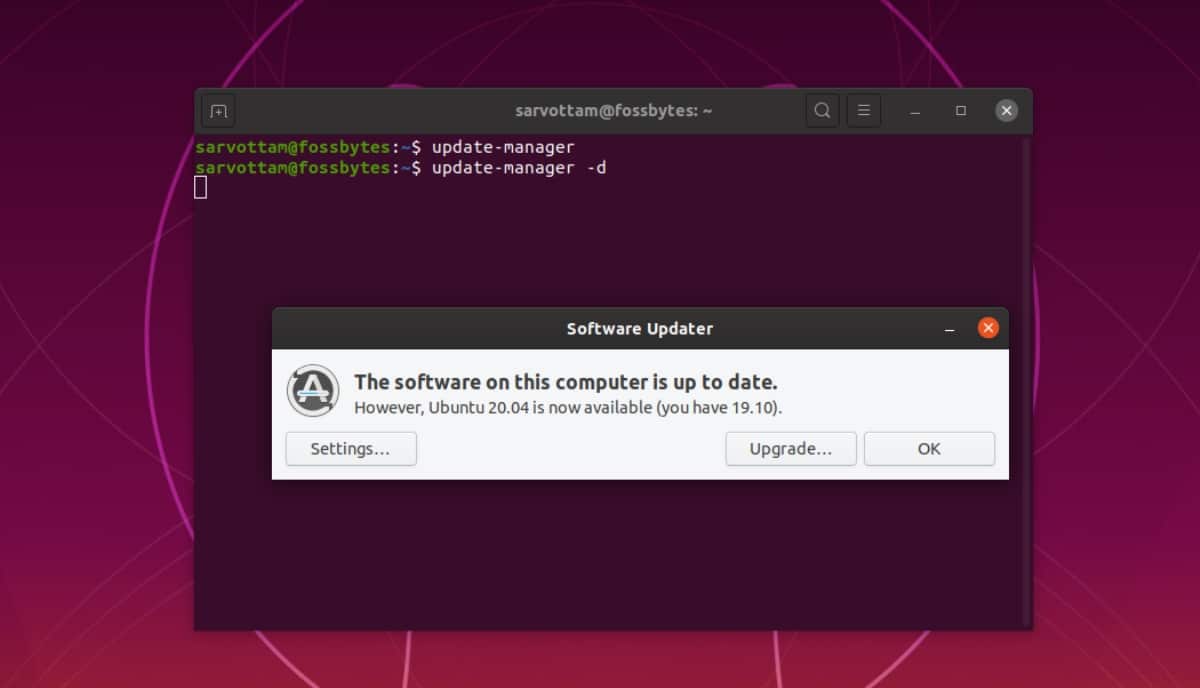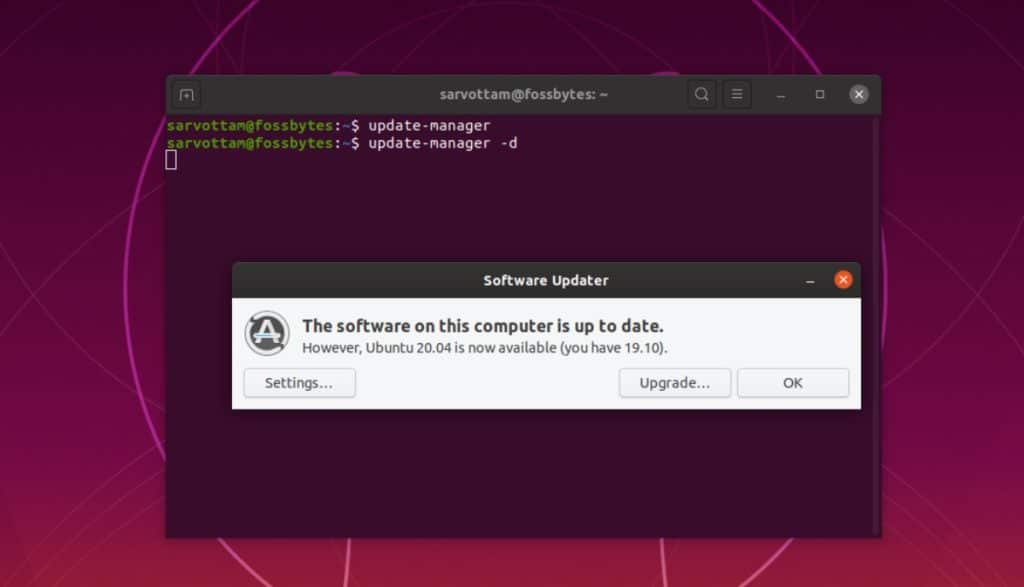 If you don't know how to upgrade your system, follow our beginner's guide to upgrading Ubuntu using either the graphical or command-line methods. For a fresh installation from scratch, you can also download the ISO image of Ubuntu 20.04.1 available on the official page.
Meanwhile, the development of the next Ubuntu 20.10 "Groovy Gorilla" is underway. If you want to test it, download the daily build of 20.10 from here.