Internet isn't a secure place anymore and websites do their best to track you and keep tabs on your activity. Cookies are a viable source of tracking users' activity on the web and are often misused. Firefox Total Cookie Protection is an attempt by the company to disrupt the rampant data tracking on the web.
Firefox has been testing different tracker-blocking techniques since 2015. But the Firefox Total Cookie Protection may prove to be the most effective method to save users from tracking menace. It will roll out to all users and will be active by default.
The biggest advantage is that it does so without ruining the web experience. You must have noticed some sites break when you block even the third-party cookies. Firefox may have solved that issue.
Firefox Total Cookie Protection explained
Firefox Total Cookie Protection adopts a different approach to tackling the cookies problem. Earlier, Firefox introduced Enhanced Tracking Protection to combat third-party tracking and file storing cookies. It was effective but still, websites were able to read cookies saved by other parties without any difficulty. Now, they would only be able to read the cookies stored and maintained for their website only.
Firefox explained the concept with an illustration in their blog. It describes how the browser will create cookie jars to store each website's cookies separately. It will secure all the jars and allow access to them to the websites they belong to. So, if Facebook wants to read cookies from an e-commerce website that you casually browse, it won't be able to do so. That means you will be safe from snooping eyes that want to steal your information.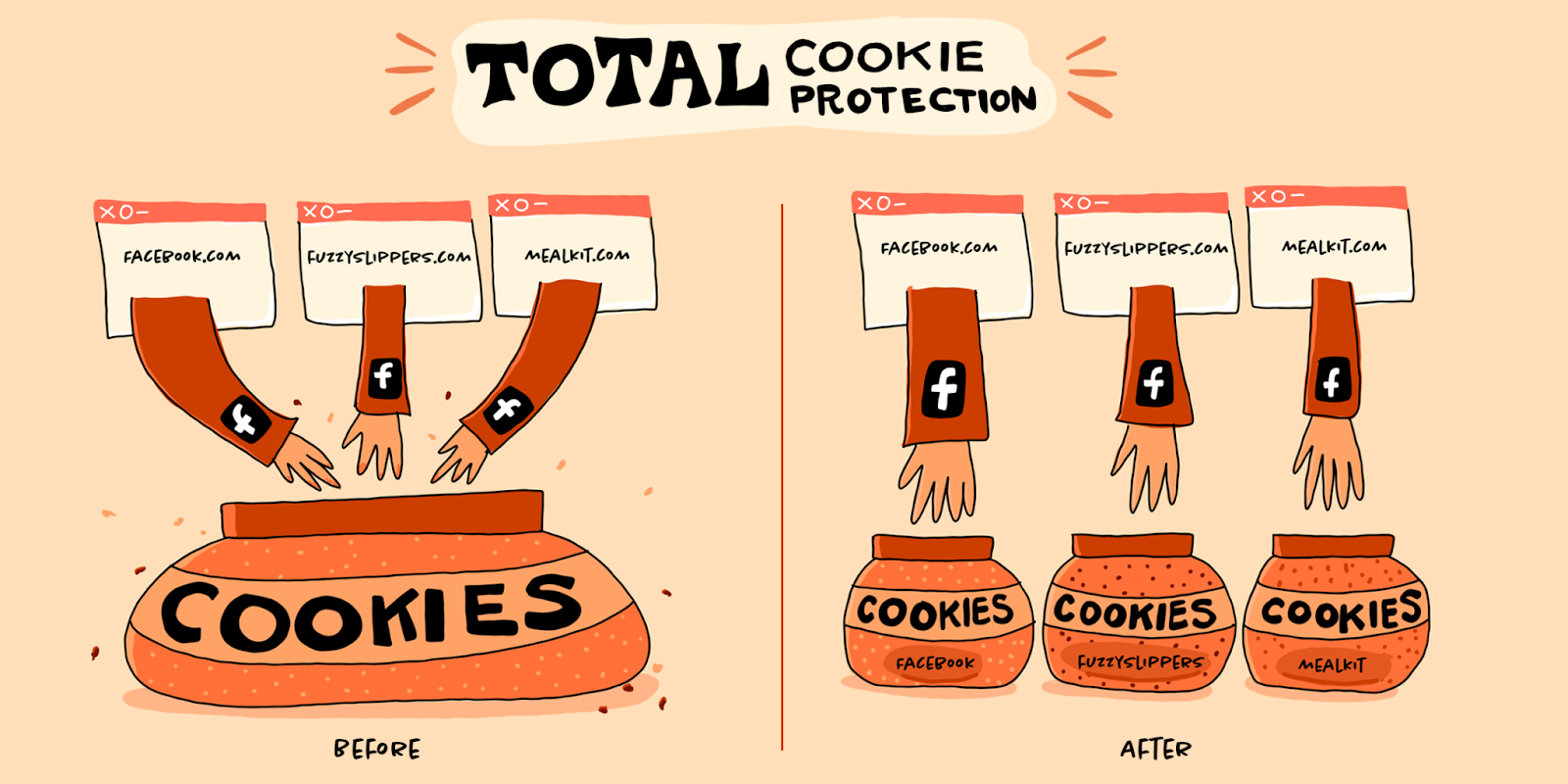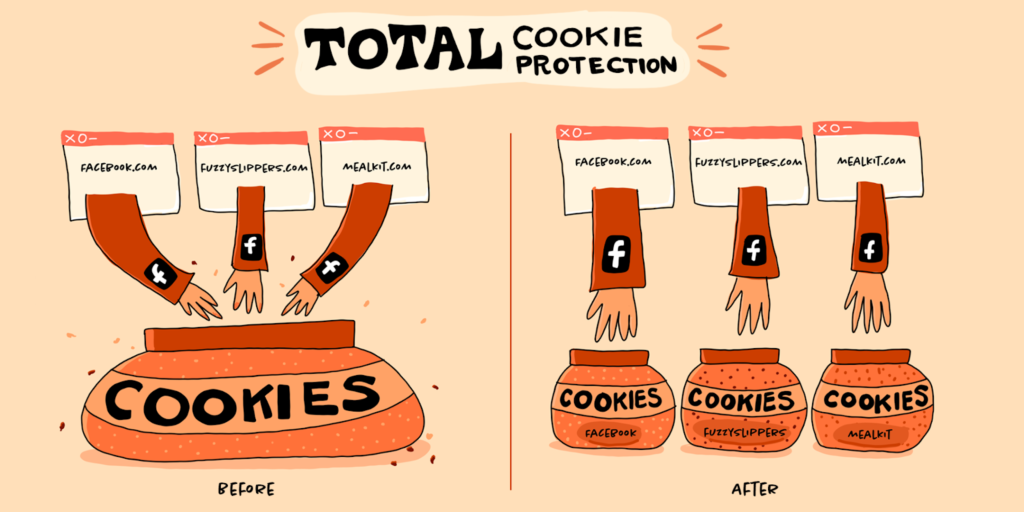 The Verge contacted Firefox about the feature. "Total Cookie Protection breaks that cycle, putting people first, protecting their privacy, giving them a choice, and cutting off Big Tech from the data it vacuums up every day. The feature offers Firefox's strongest privacy protection to date and is the culmination of years of work to clamp down on online tracking," said CSO Marshall Erwin.
Firefox Total Cookie Protection appears compelling enough to switch browsers. Google promised a solution to tackle third-party cookies but has delayed its promise to 2023.