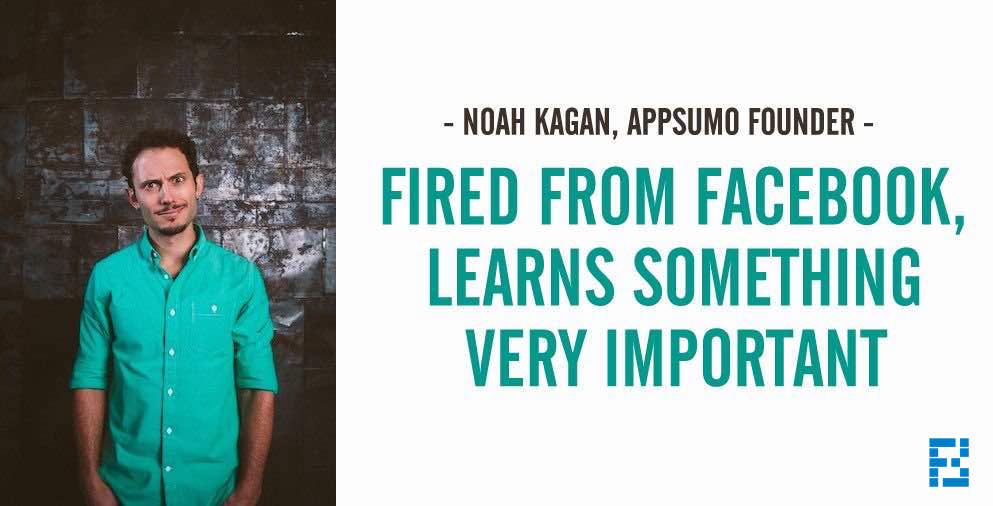 Short Bytes: Ex-Facebook employee and the founder of AppSumo talks about what he learnt at Facebook during his 8-month work life. Noah Kagan tells about his past life in an interview with the NY Times bestseller Ramit Sethi.
N
oah Kagan was an early bird in Facebook's park. He was among the first fifty employees–30
th
, to be precise–to get a job at Facebook as a product manager when it had only a few million users. Kagan was shown the exit door of the company only after nine months from his joining.
The reasons, according to him, were fair enough for his firing. He leaked Facebook's internal developments to TechCrunch and was working fine as well.
Kagan later became the founder of a marketing company known as AppSumo. The nine months he spent at Facebook did make a change in his life. A 2014 interview with the New Times bestseller Ramit Sethi throws light on what Noah Kagan learnt during his 8-month Facebook life.
Kagan recalled the instances when he approached Mark Zuckerberg with his ideas which would allow Facebook to make money. But it seemed Zuckerberg was more of a growth-seeker than money-centric. He would reply with something like, "Will it help Facebook Grow?".
"When you are running your business, have one goal. That's it."
The one thing which Kagan learnt Facebook was to have one goal at a time. Kagan even helped Ramit to make his book "I Will Teach You to Be Rich" a bestseller.
Initially, Ramit's book was composed of around 37 pages which were trimmed down to 5 after he took advice from Kagan. Kagan asked him about his one goal and Ramit said he wanted to make it to the NY Times bestsellers. And yes, he did that.
It is true, narrowing down your set of goals and choices would definitely point you towards the right direction, eventually, achieving what you desire. Multiple goals would distract you with different thoughts and separate focus would be required to achieve each one of them.
However, you can make your goals smaller and more realistic by splitting them for daily basis rather than running after annual goals.
Watch the excerpts of the interview:
Have something to add? Tell us in the comments section below.
Read more about Facebook: