Filmora Video editor is the editing software that made me fall in love with the video editing process. I started editing videos in 2016 but I had no money or job to buy a license for any editing software, so I went with Filmora Video Editor.
Since I was an amateur and only wanted to learn, the watermark didn't bother me that much. I started learning video editing slowly by watching YouTube tutorials. Filmora had everything I needed at that time and no extra function that I wouldn't use.
Over time and slowly, editing videos in Filmora became a seamless task for me. Now, I finally have the paid version of Filmora9 and I absolutely love it. It's simple in layout, easy to work on and the best part is that it just works. Here's why you too should give Filmora a chance. It doesn't matter if you're a noob or a pro, you'll definitely appreciate this editing software.
The Intelligent Design of Filmora9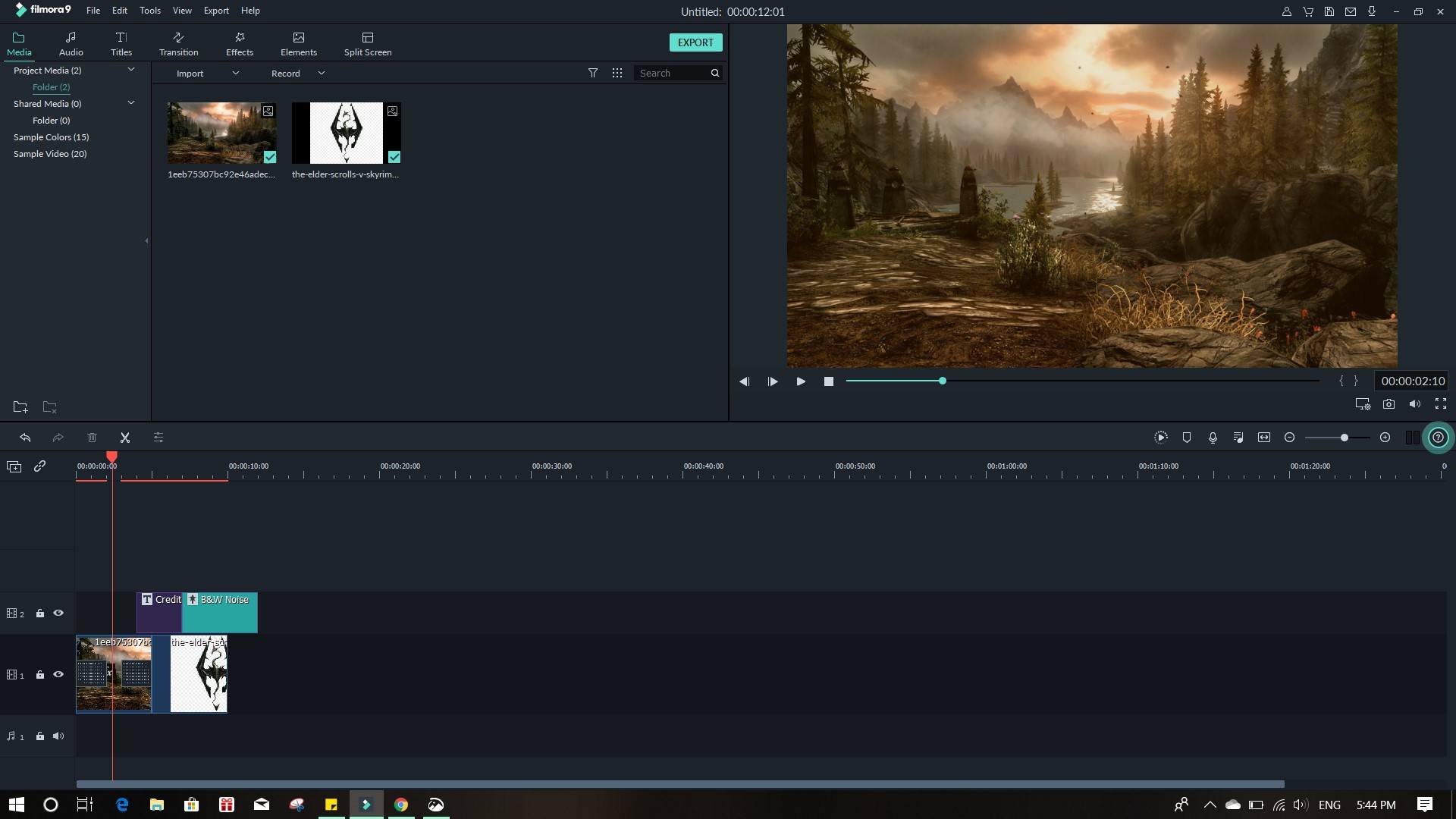 The best thing about Wondershare Filmora9 is its thoughtful design. If you expect a certain feature to work, it usually does. For instance, you want to reduce the side of the video on the playback monitor, simply reduce it via drag and drop.
If you want to add a text and modify it, just select it from the menu and edit it by clicking it on the playback monitor screen. There's a saying "good design is obvious. great design is transparent.", Filmora's video editing software firmly defines it.
It offers enough simplicity that won't force you to think about small editing tasks but it also lets you explore and create almost whatever you want.
While exporting, Filmora9 allows you to adjust the frame rate, resolution, bit rate and not much else. But if you're a beginner, then there's not much else that you might need.
Adding multiple tracks and accessing them is easy, and so is adding different effects to your footage.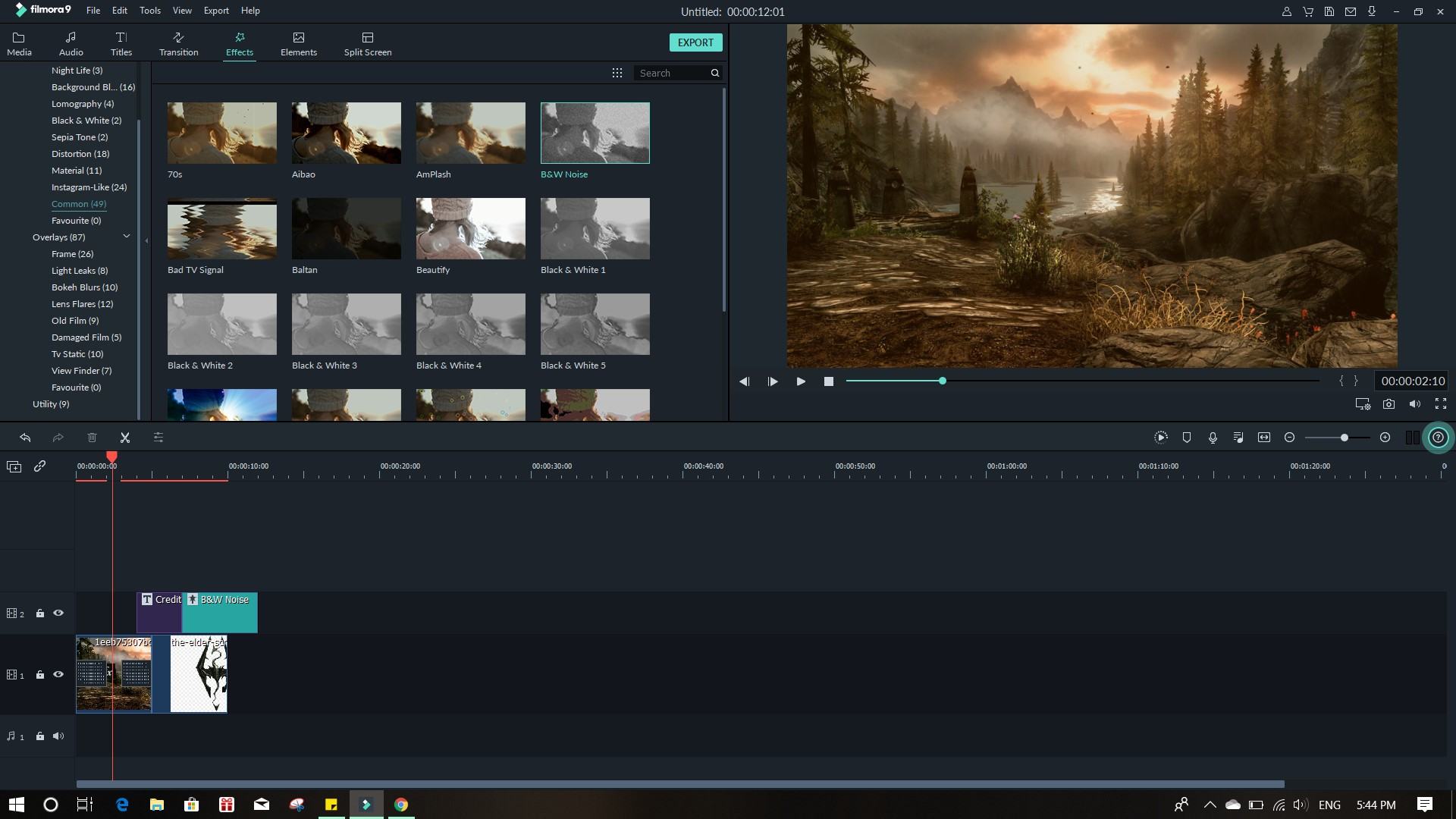 Filmora9 has a bunch of inbuilt free effects that are constantly updated. The editing software lets you add multiple effects to a single image as well.
Accessing different effects, transitions and sound effects is very easy in Filmora9 and it makes work a lot easier. I simply have to click on the particular effect and the editor lets me adjust its duration, area, position and everything else.
In short, it just works.
Filmora Video Editor Is For You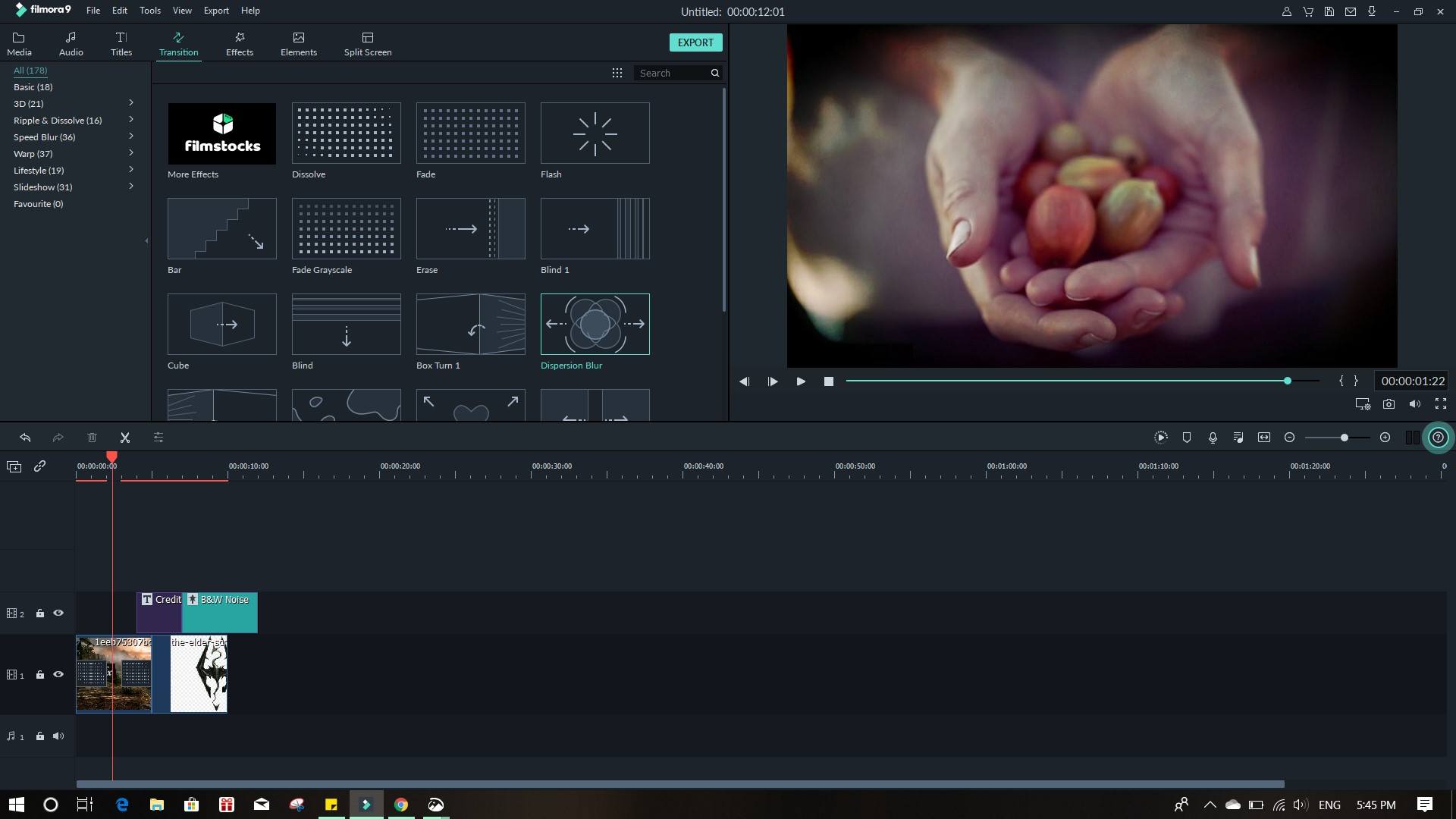 Now, you must be thinking about how to decide whether the Filmora is right for you. The one way in which I can help you is by sharing my experience with the editing software.
Using Filmora9 taught me the basics of video editing. It taught me how the transition works, what effects to use, what's a lower 3rd, where the title screen should be, and more.
All of this gave me a nice understanding of how video editors work in general. I now understand the basics of all editing software including Premiere Pro and Davinci Resolve.
If you want to learn the process of video editing the right way, I highly suggest that you go and try out Filmora9.
Filmora9 has 3 payment options:
$49/year subscription
$69.00-lifetime subscription
$99.87/year Filmora9 + unlimited Filmstocks subscription
The first and last payment option gives you access to Filmora9 on an annual basis, while the $69 pack lets you have the Filmora9 for life.
At the time of writing this article, the $69.99 Filmora9 subscription was available for $10 less at $59 only.
Currently, there are additional advantages to choosing the $99/year unlimited Filmstocks pack because it lets you access 1000+ free video effects in the effects store with new effects added each month.
You can choose whatever suits your needs. Personally I would go for a lifetime subscription. Filmora9 is available for Windows 10, 8, and 7 along with a version for macOS as well.
So go ahead and give Filmora a try, I promise you'll love it.