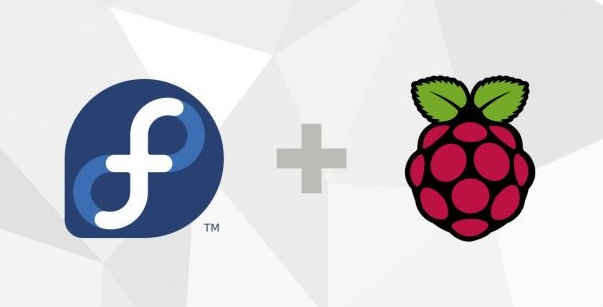 Short Bytes: Fedora 25 Beta now supports the popular single-board computers Raspberry Pi 2 and 3. Apart from the Workstation version, you can also run Fedora 25 Beta Server. At the moment, the newer Raspberry Pi 3 owners need to useBluetooth and Wi-Fi USB dongles as onboard WiFi/Bluetooth isn't supported. Unfortunately, older Pis and Zero will never be supported.
R
ed Hat is the biggest name in the open source world and it's busy improving its line of distros: RHEL, Fedora, and CentOS. Out of these, Fedora is known for delivering the best-in-class Linux desktop experience that comes with the cutting edge Linux technologies. Often, a new Fedora release, which is a community-supported distribution, unconsciously influences the development process of other distributions. Even Linux creator Linus Torvalds uses it.
In the past, we've seen some remixed version of Fedora that supported Raspberry Pi. Now, still in beta stage, Fedora 25 officially supports Raspberry Pi 2 and 3.
What does this support mean? It means that apart from little issues, you can run this Linux distro that comes with support for different USB drives, Wi-Fi dongles, and other stuff to get things done.
You are going to get a good hardware support with Raspberry Pi 2. Fedora Project mentions that a Minimal Install, Workstation, and XFCE worked pretty fine on Pi 2. The testing included the regular MMC/USB/network, fully accelerated graphics with an open driver, and other hardware.
Talking about Raspberry Pi 3, apart from the standard device support, Fedora 25 Beta doesn't support the onboard Wi-Fi/Bluetooth. The developers are working to bring the functionality very soon.
The older ARMv6 Raspberry Pi (Zero, Model A, older v1 Pi Model B, and the current compute model) will never be supported.
How to install Fedora on Raspberry Pi?
The process of setting up Fedora 25 on Raspberry Pi is pretty basic. If you've read our Getting started with Raspberry Pi series, you might be knowing what I'm talking about. You can easily prepare the SD card on any Linux distro, MacOS, or Windows. While you can use pretty much any microSD card for this purpose, I'll recommend a Class 10 card for better performance.
You can download the Fedora Workstation 25 Beta image here and proceed. After that, you need to write this image on a properly formatted card. Before running the following command, please change the /dev/XXX to match the location of your card and match the name of the downloaded image:
xzcat Fedora-IMAGE-NAME.raw.xz | sudo dd status=progress bs=4M of=/dev/XXX
For more information, you can read the Fedora Project's guide on the same topic.
Are you willing to try out Fedora on your Raspberry Pi board? Tell us in the comments below.
Also Read: Wardriving: How To Create Wi-Fi Map Of A Town Using A Raspberry Pi