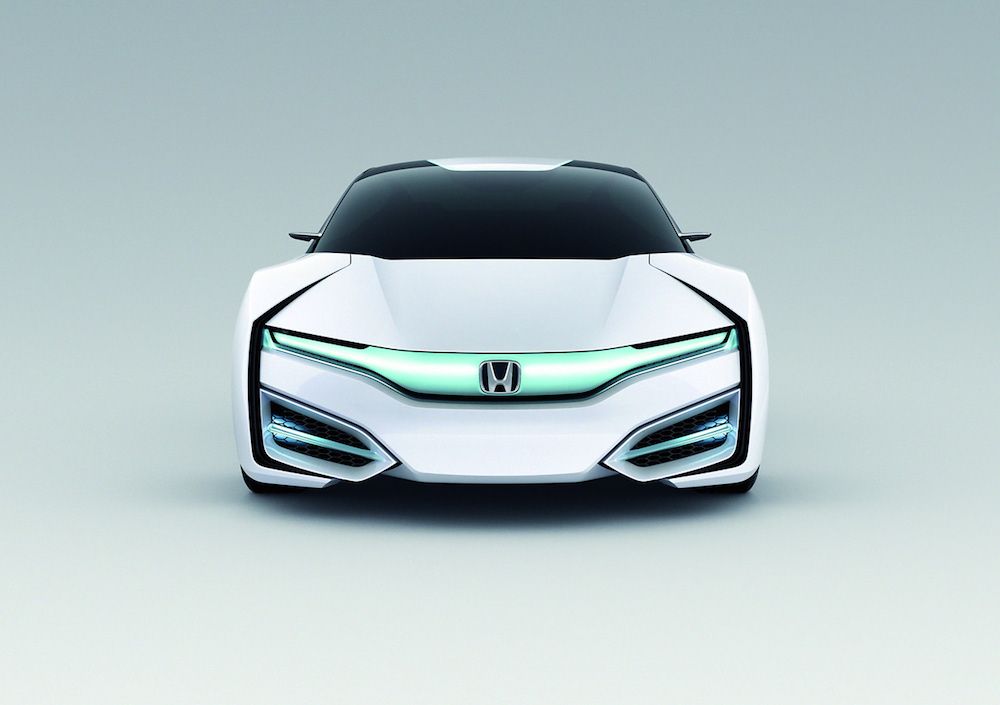 Short Bytes: Honda unveiled its new hydrogen fuel cell based car, FCV Clarity, which is the second iteration to Honda's hydrogen fuel brigade. Clarity has the guts to run for almost 700km on a single charge and Honda plans to launch it by March 2016.
W
e saw how
Tesla motors made an impact on the automobile market
with their all electric Tesla Model S and Model X. But this time, it is Honda takings its small foot-steps in the race of devising eco-friendly automobile technologies, which will save the world from the hazardous effects of the current fossil-based products.
It is not the first time Honda has come up with a hydrogen fuel based car – in fact, their first experience was no so good which compelled them do some serious research and come out with a new car. The first one was FCX Clarity, launched in 2008, but only for a few buyers in California at subsidized prices, only because they wanted to try the vehicle. It didn't go well for those first buyers as they were not able to fit inside that hydrogen car even after shelling out so much cash, not because they were fat, but due to the large sized hydrogen fuel cells, which consumed most of the space in the car.
Mashable writes,
Until this point, fuel cells have been so large that they needed to be packaged elsewhere in the vehicle, like in Toyota's Mirai, which has its fuel cell stack in the centre of the vehicle, cutting into interior space.
After the not so good experience, Honda decided to give their hydrogen fuel based friend another try, and came out with the new version FCV Clarity, 30% more efficient and the hydrogen cells have also become slim and fit. Priced at $62,807, this hydrogen fuel beast can travel up to 700km after a full tank. Toshihiro Mibe, Honda Operating Officer, told Reuters:
We want this car to be the trigger for the 'hydrogen society'.
Talking about how these vehicles stand-out in comparison to their fossil-based ancestors, not exactly ancestors as they have different origins, but in terms of their usability, it is a yes. Hydrogen fuel consists of small cells filled with hydrogen, tiny enough that they can be kept and moved here and there just like petrol and diesel. So when you start your car, the hydrogen fuel cells are converted into electricity and stored in a lithium-ion battery present in your car, which then powers an electric motor.
So, practically you're inside an electric vehicle that can be charged in just 3 minutes, and releases water vapours from its tailpipe. Yeah, I haven't mistyped, I wrote water vapours, hydrogen fuel cells allow you to pay your contribution in saving our mother nature.
Honda has plans to put FCV Clarity on sale in March 2013, with Japan as the first market, then US and Europe in the row.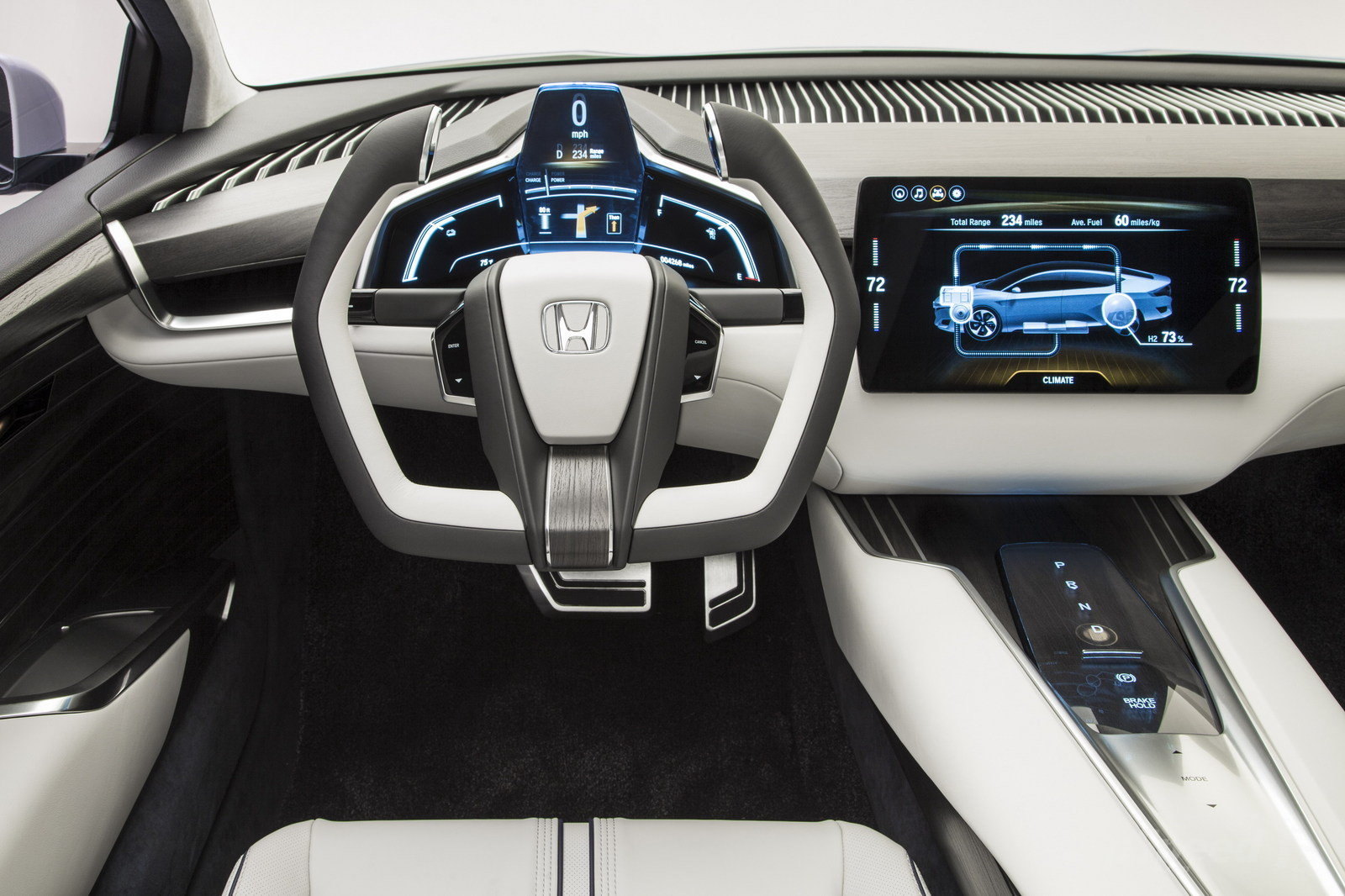 The quest for harnessing an environment-friendly means of human transportation has been the talk of the town since the 20th century. And it should be, as our mother nature is no more capable in fulfilling our unabating rapacity and cupidity, and to take advantage of every efficacious resource feasible on earth. It is high time, we need to explore possibilities in such areas, otherwise, we ourself will only be responsible for annihilation of human life, as we have eradicated some other life forms, satisfying our needs.
Hydrogen fuel cells do look auspicious to provide an eco-friendly means of transport, but their prospective as an alternative to current fossil fuels has been unrealized. They can power our cars, our homes and help us to sustain in what we've created, a death track, on the verge of its culmination.
Also Read: Meet "Steve Jobs of Robotics" – Man Who is Making World's First Humanoid Smartphone
Have a look at the Honda FCV concept:
Read Further: Now London Tube Train's Brakes Will Power Up Its Stations
What changes do you want in your current vehicle, type in the comments section below