Overview
League of Legends doesn't require any introduction, and that goes for LOL Wild Rift too. In fact, none of RIOT's games require any introduction.
If you have heard of RIOT, then you know the games they offer and their quality is top-notch. The company got famous after their League of Legends release, and after that, RIOT didn't settle for one game — they made VALORANT for PC, etc.
LOL Wild Rift for mobile devices is on its way; however, the RIOT developers are making sure that you don't face any bug or any other issue while playing. It is also a rumor that RIOT is working on VALORANT mobile version, and if that's true, then you are in for a big surprise.
The renowned LOL Wild Rift is a 5v5 game with multiple game modes in which you, with four other teammates, are on a hunt where you kill enemies, destroy their turrets, and at last, the NEXUS to win the game. You have options to play with friends, family, or other players around the world. But your purpose is the same, build an unbreakable bond of cooperation with your teammates and play as a team.
You might have heard the famous phrase "Teamwork Makes the Dream Work," so you must combine this with your ultimate skills and dominate your enemy in a fast-paced 5v5 game. The game usually lasts for a limited time and during that time, whoever destroys the NEXUS first wins the match. During the match, you can complete tasks to get rewards at the end of the match.
Tasks include killing a specific number of players or having double kills, triple kills, quadra kills, etc. There's so much in the game that you can't afford to be distracted. Every second counts, and if you are not there in team fights to help your teammates, then you won't win. Plan all your attacks, including sneak/surprise attacks with your teammates through the in-game voice feature. You can also chat with your teammates during the fight to plan your next attack.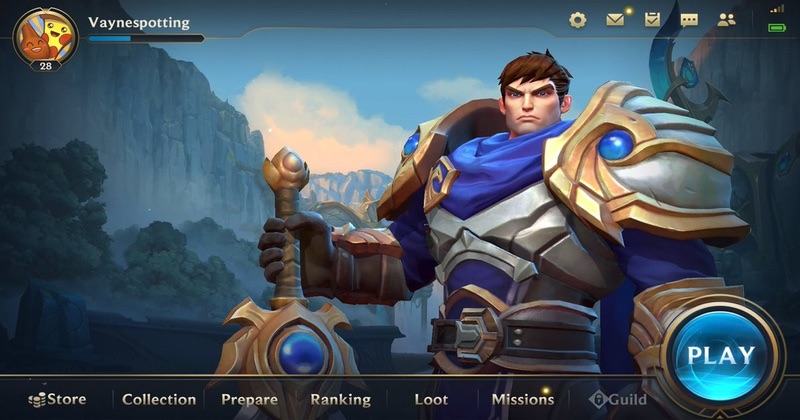 Playing games like Mobile Legends on PC, PUBG Mobile on PC, Call of Duty on PC, LOL Wild Rift on PC, etc., have one thing in common, and that's an Android emulator. You will need a fast Android emulator to play all of these games and other games on PC. There are several different Android emulators available in the market, including LDPlayer, BlueStacks, GameLoop, NoxPlayer QEMU, ePSXe, etc.
Fastest Emulator to Play LOL Wild Rift on PC:
Finding an Android emulator to play mobile games on PC is straightforward but finding the fastest emulator to play LOL Wild Rift on PC is not an easy task, but your search ends here. LDPlayer is the fast emulator to play LOL Wild Rift on PC without facing PC heating, emulator crashing, and other issues. 
LDPlayer is the whole package that brings you every feature you can wish for in an Android emulator and more. The LDPlayer's list of features is quite long and before we jump into it, let's take a look at its past and current achievements. It is the first-ever Android emulator that brings your three huge stores in one place. Three stores include the well-known Google Play Store, Uptodown App Store, and LD Store.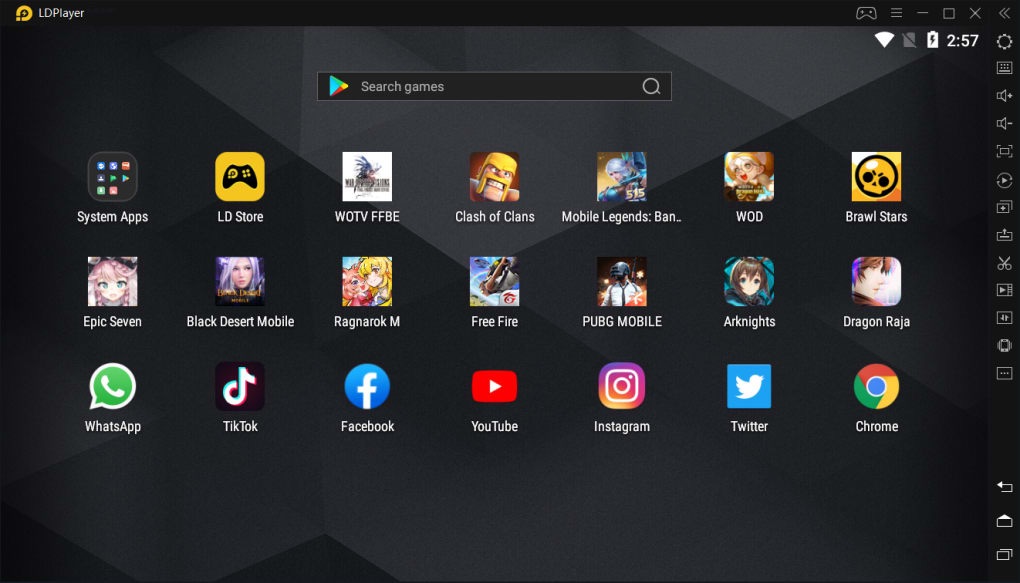 Each store has millions of android Applications, Software, eBooks, and games. Each has its ratings and user experience, which explains a lot why LDPlayer has them. The whole purpose of LDPlayer's developers' team is to provide the best features available. LDPlayer is the first Android emulator to successfully run PUBG Mobile within a week of its release, while other emulators were facing issues like crashing high pings, etc.
LDPlayer's features make it the fastest emulator to play LOL Wild Rift on PC. Let us tell you what matters most in LOL Wild Rift if you haven't played the PC version: Pings, RAM, and Processor. LDPlayer stabilizes your pings so you can have an uninterrupted gaming session.
It also uses its Gamer-Oriented feature to increase your RAM and Processor potential to its max. By doing that, LDPlayer provides you the extra speed which you need in every action role-playing game because speed does matter. Do not worry as LDPlayer doesn't harm your PC with this feature; it just pushes your RAM and Processor to its fullest.
LDPlayer also provides 120FPS and a special boost for multiple games, making LDPlayer the fastest emulator to play LOL Wild Rift on a PC. LDPlayer also features almost every high Graphics and high-Performance game available for mobile devices. It doesn't end here; this emulator has many more features that you can experience by yourself when you start playing games using this emulator for LOL Wild Rift.
How to download LOL Wild Rift on PC?
Downloading LOL Wild Rift on PC is quite a simple process.
Go to LDPlayer's website to Download and Install the latest version of the LDPlayer emulator on your PC.
Sign up/log in with your Gmail account to access Google Play Services and Google Play Store. (LD Store and Uptodown App Store doesn't require logins)
Go into any of your favorite stores and search for LOL Wild Rift.
Download and Install the game on your PC and enjoy it with the LDPlayer's unique features.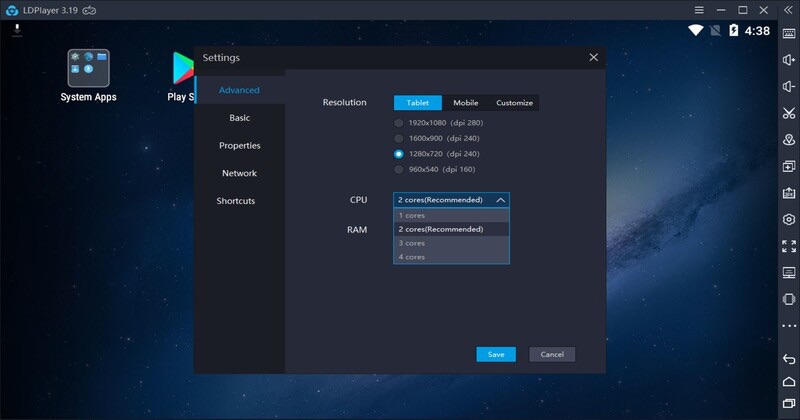 You can also use LDPlayer's built-in APK Installer (if you an APK file of LOL Wild Rift) to install the game on PC.
Conclusion:
LDPlayer's achievements and features list is way too long but why read it here when you can download and install the LDPlayer emulator from its Official website with just a few taps. Download it now to check out all the features and experience it all by yourself.
LDPlayer's features will increase your interest in gaming, enhance your gaming experience, and allow you to run any high-performance mobile game on PC without thinking twice. LDPlayer also cares about its users and provides them the best help possible regarding every question. That's why LDPlayer has more than two Million Daily Active Users, which explains how good the LDPlayer emulator is for everything.