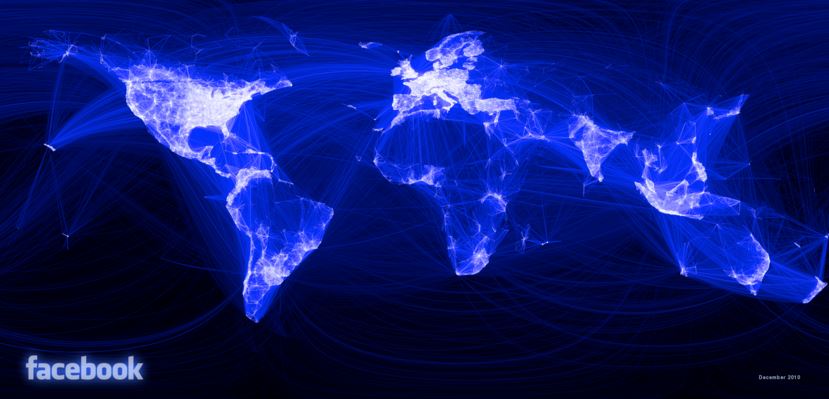 Short Bytes: Last year, Facebook released a new feature named Instant Articles to make sure that you never leave its mobile app. As another complimentary feature, Facebook is testing its new in-app browser that allows users to input their own URL and visit other websites — everything inside the Facebook app. Take a look at this new browser spotted by us and know about its features.
F
acebook is known to test new features from time-to-time. While some features are a repolished version of already existing functionality, other features create a serious impact on the users.
In a recent development, fossBytes spotted that Facebook is testing a new in-app browser that can pose a serious threat to mobile web browsers like Chrome, Safari, Opera, and Firefox. This improved browser will allow the users to input their own URL and visit other websites without leaving the Facebook app. This could help the social network in a big way to retain its users on the website. Now, people can fact-check a news by searching the web from Facebook's own web browser.
Whare are the features in Facebook's updated in-app browser:
As you can see in the picture below, there are many improvements from the older version of the browser that didn't do anything apart from loading a web page. As I mentioned above, in the new Facebook browser, you can input your own URL and check another web page without leaving the Facebook app.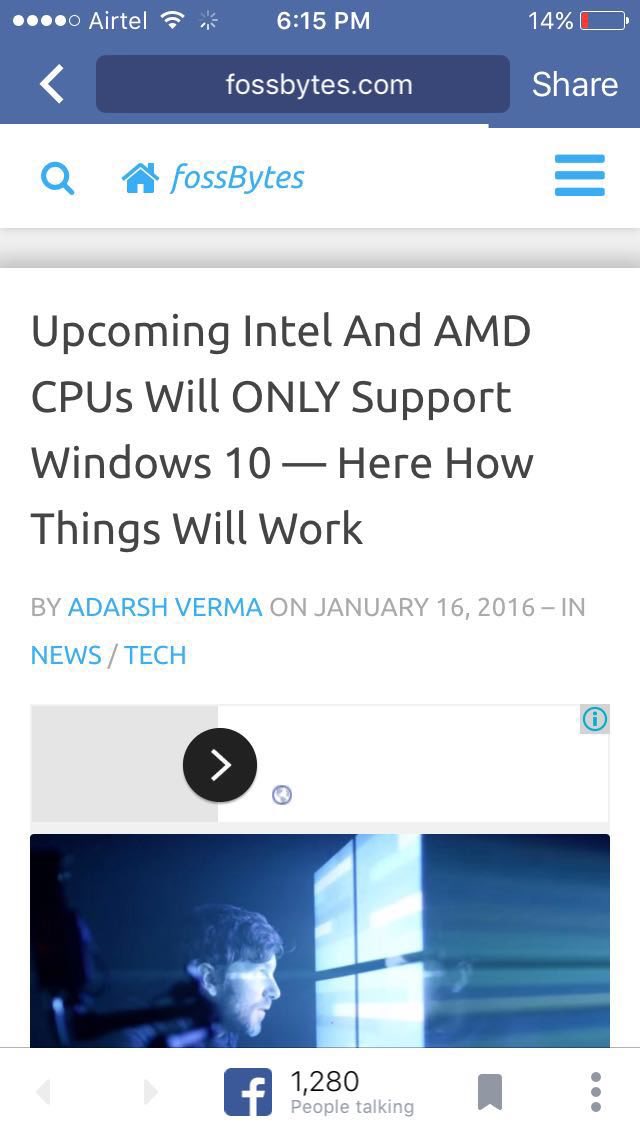 At the bottom, you can also spot a new bar that indicates the popularity of an article on the social network by showing the number of "people talking" about it.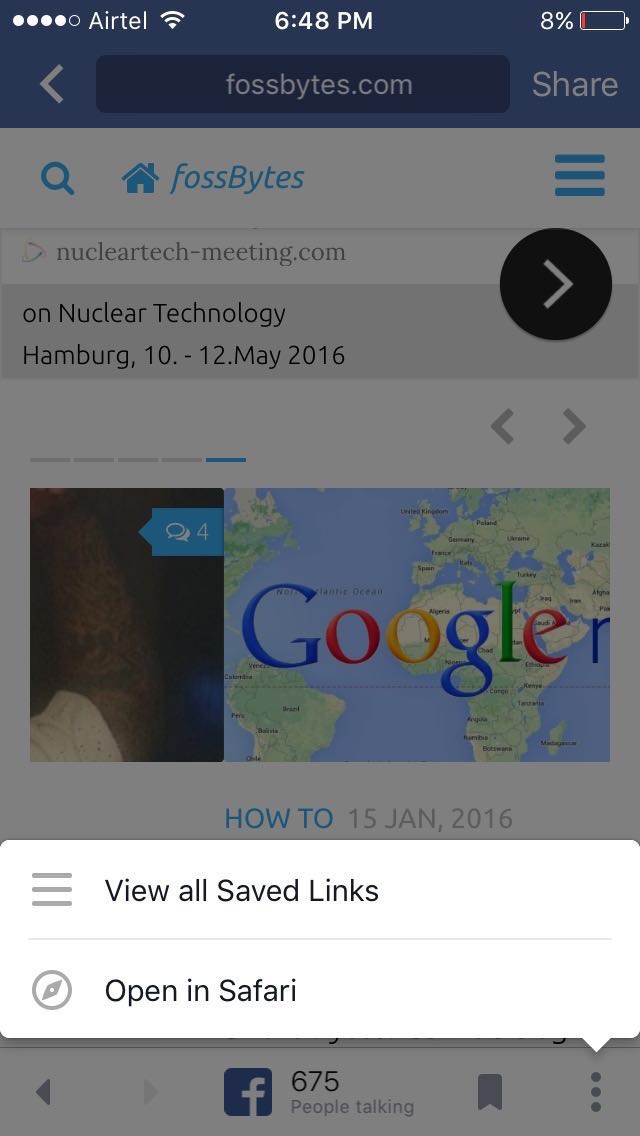 There are the much awaited forward and backward buttons, and the ability to bookmark pages. At the bottom right, there's a menu button that shows bookmarked pages and other options. Down the road, I'm hoping to see the multiple tabs feature coming soon.
What's the future: Facebook Instant articles or Facebook's dedicated browser?
This new feature of Facebook could be seen a complementary feature to Facebook's Instant articles. Both features have been implemented with an aim to retain the Facebook users on its app. Given the fact that most news websites receive a major amount of their traffic from Facebook, this improvement in the in-app browser could be a big plus point for the company.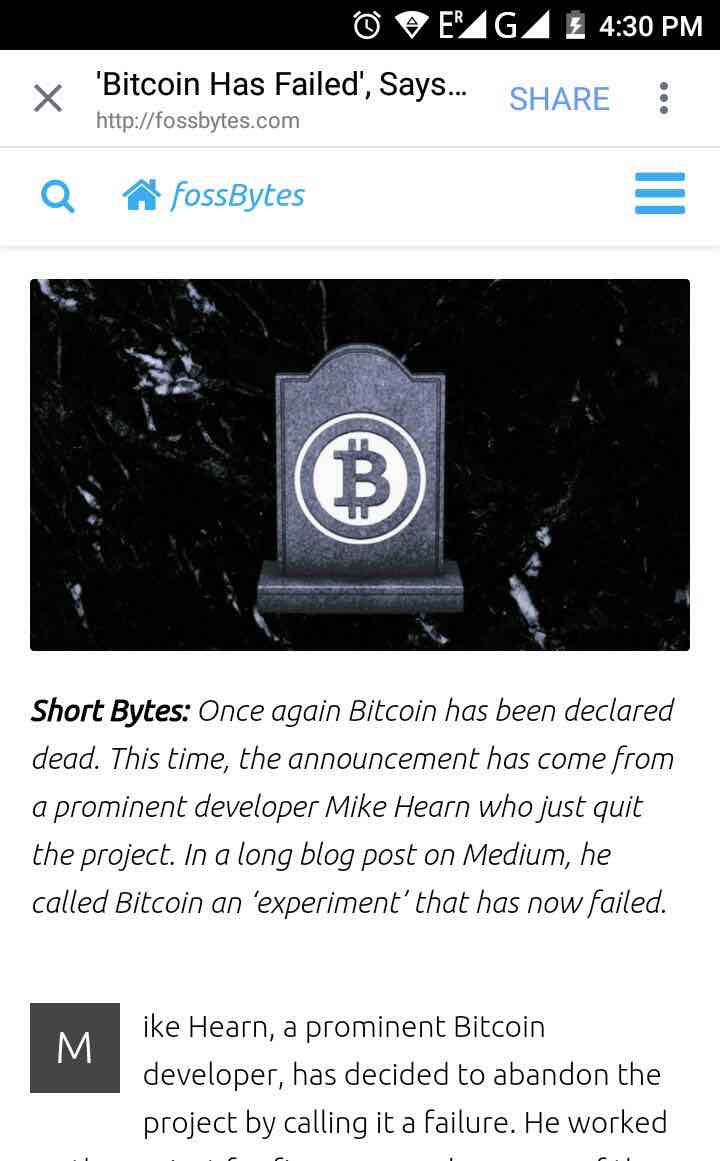 We can also see Facebook's standalone mobile web browser in near future that would be an interesting new foray for Facebook. This feature in currently in the trial — noticed by some iOS users — so don't feel disheartened if your are unable to spot it on your Facebook app. The test features are rolled out for a wider audience after rigorous testing and improvements.
Stay tuned, we'll be updating you when this feature is officially released.
Also Read: Black Hole of World Wide Web: Facebook Is Sucking The Internet In