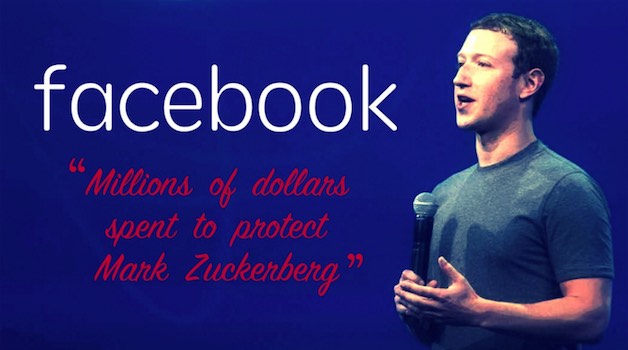 Short Bytes: The recently released regulatory filing by the social networking giant Facebook has revealed that the company has spent millions to keep its founder and CEO Mark Zuckerberg safe. Facebook has attributed this high cost to Zuckerberg's high visibility in public.
You'll be surprised to know the whopping amount of money Facebook spends to keep its CEO Mark Zuckerberg safe. These surprising numbers were released in the recently published regulatory filing on April 27.
In the document, Facebook told the world how much it spends on the personal security of Mark Zuckerberg as he travels and at his home.
These numbers tell us that from 2013 through 2015, Facebook has spent more than $12 million as its CEO's security expenditure. Breaking down this cost into smaller pieces, we get the costs of his security personnel and the procurement, installation, and maintenance of security equipment at his home.
In the year 2015 alone, Facebook paid about $4.3 million for direct security services aimed at keeping Zuckerberg safe. He also spent more than $775,000 on personal usage of private aircraft.
Earlier this year, his Twitter counterpart Jack Dorsey reveal that he spent just $68,500 on security services in 2015.

Other prominent companies too have also spent millions to keep their CEOs safe. For instance, Oracle spent $1.5 million to keep its CEO Larry Ellison safe and Amazon spent $1.6 million in 2013 to keep Jeff Bezos safe.
So, why are these numbers even higher in Mark Zuckerberg's case?
Compared to others, Mark Zuckerberg is 'highly visible' and he has also faced some specific threats in the past.
To address this issue, Facebook has "authorized an 'overall security program' for Mr. Zuckerberg to address safety concerns due to specific threats to his safety arising directly as a result of his position as our founder, chairman, and CEO" — Facebook says.
Also Read: Who Is A Hacker? Mark Zuckerberg Explains In His Letter From The Past