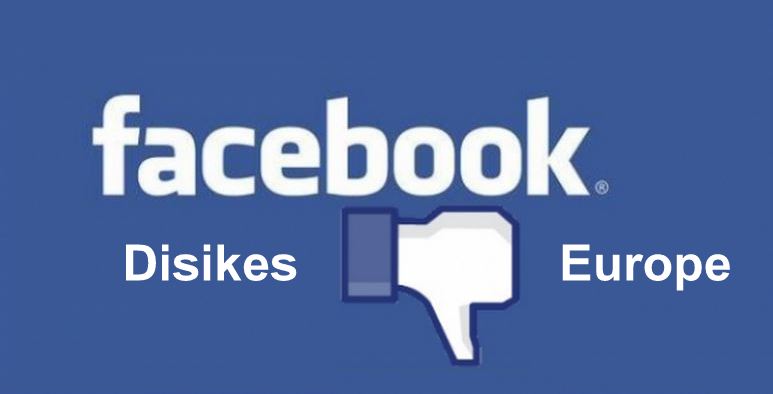 The rift between European Union and American Companies is well known and walking on the same line, Facebook has threatened the European users that they could end up waiting in line longer than the rest of the world. Facebook has taken this stand after the European privacy regulators keep pressurizing the world's biggest social network.
In a piece published on the Financial Times, Facebook's head policy official in Europe, Richard Allan, the Menlo Park, said that the number of probes by the national regulators in European region continue to increase. So here's what might happen in near future: Companies like Facebook would roll out the new features slowly in Europe, or they might want to ditch the European nations and release the feature in the rest part of the world.
Richard Allan wrote: "Facebook's costs would increase and people in Europe would notice new features arriving more slowly, or not at all.  If it is allowed to stand, complying with EU law will no longer be enough."
According to recent media reports, Facebook is facing more troubles than even in the European Union. Countries like Spain and France have imposed more regulations and probes on Facebook joining the likes of Germany, Belgium and Netherlands.
Facebook says that operating a pan-European business is an unpleasant task as they have to comply with the varying rules and regulations of 28 countries. Richard Allen adds, "If a car made in France or Germany had to meet separate technical requirements in Poland or Spain, Europe's car manufacturers would face serious handicaps."
This has heated up this American companies and Europe's feud and Facebook expects to harness the user dissatisfaction and hoping to gain some sympathy.
What do you think about this step of Facebook? Tell us in comments below.
Recommended:
China Attacks on Facebook Using The Great Cannon
Facebook is Changing Its Notifications – And It's Going to Become Messy