Facebook has officially launched its automatic chat translation feature which can translate Spanish to English and vice versa for more users. This Facebook Messenger feature was first introduced at F8 2018 earlier this year as part of M suggestions, its A.I powered digital assistant. The feature is already supported on Marketplace but it was scheduled to roll out to regular Messenger users.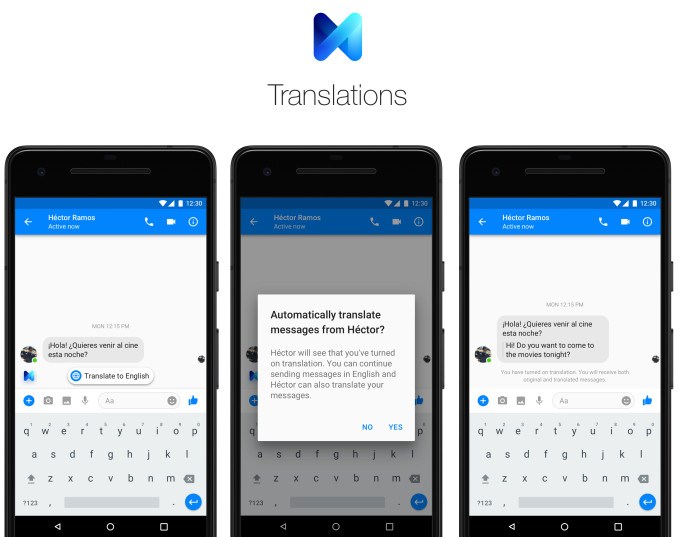 When you'd receive a message from any person, Messenger would put out a pretty pop up suggesting to translate the text if it's different from your default language. If you tap on the small bar, Facebook will ask if you want to enable auto-translation for future messages.
Auto-translation will only remain for one conversation and can be turned off in M settings by tapping your display picture in the top left corner of the app.
At the F8 conference, Facebook disclosed some significant changes to its Messenger app. It also previewed the new Messenger design with a lot simpler user interface.
The translation feature is only available for US and Mexico Facebook users as of now. But it will soon come out in different countries with support for other languages as well.