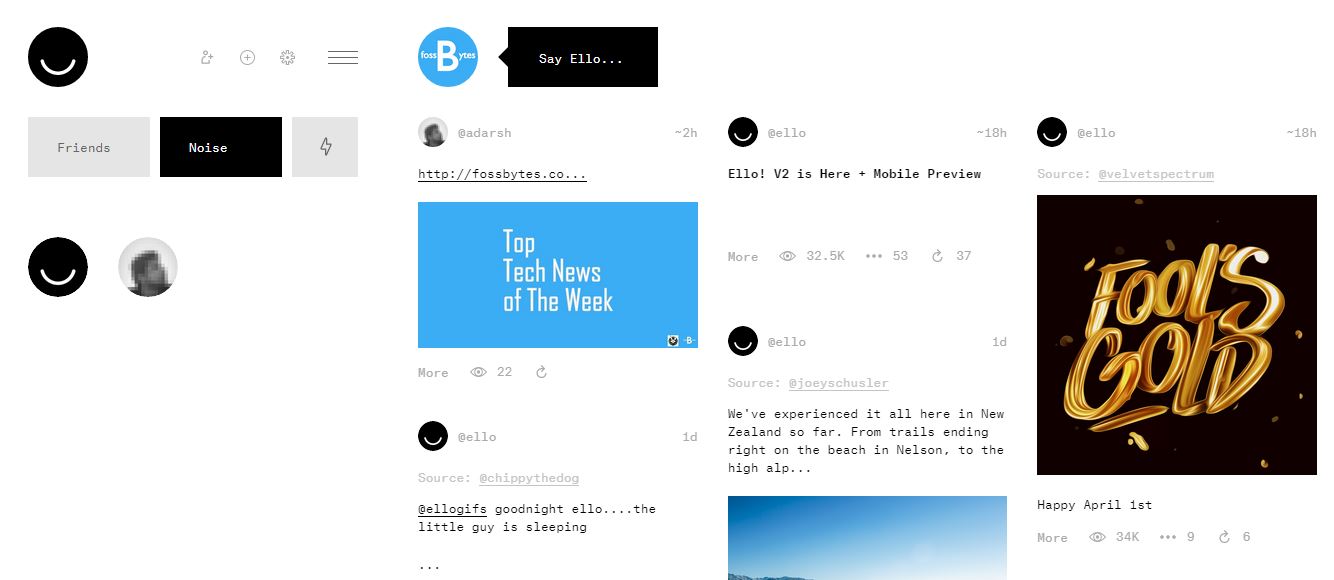 Ello continues to surprise me. Just when I started thinking that the anti-Facebook social network has disappeared somewhere out of the limelight, here came an encouraging news for the Ello supporters. Ello has just been funded with an additional round of $5 million and thus raising the total funding to $11 million. Talking about the number of users, Ello declined to tell the precise numbers but hinted at some figure in the millions.
The Rise of Ello and its Past:
Ello calls itself a private social network and started to become popular last year in US and consequently other parts of world. It gained a sudden popularity due to Facebook's short-lived policy that forced the users to use their legal name. This rule alienated the users of LGBT community and artists who refrain themselves from revealing their real identity.
Also, Ello boasts itself as a social network with no advertisements. The Ello creator Paul Budnitz has said on numerous occasions that because Ello won't have any ads ever, so it can maintain its integrity. There's no army of salesman dictating them what to do.
Future and Present of Ello:
According to media reports, Ello is said to be developing a mobile edition and the app will be debuting this spring. Since its start, Ello has grown to become a company with 26 employees.
In an email to Mashable, Ello creator Budnitz said:
"We frankly don't give a sh*t about outside expectations because those are based on comparisons to a model (obviously Facebook) that we think is negative, manipulative and broken. The new investment gives us time to grow our way, to hire the best people, and to keep Ello free and positive and beautiful as it grows."
The policy of Ello being ad-free and surviving without ads makes it hard to understand how they will earn money. Ello has plans to release some premium features for users and charging them for the same. But, as VB notes, premium features are futile without a strong user base. I and my friends haven't accessed their Ello accounts in months and, after all these days here I am today, writing this article with Ello opened in some inactive browser tab.
Few fans have stuck to the platform and many have abandoned it. The growth or decline of Ello will be an interesting journey to witness and this journey won't be some easy pie to bake for Ello.
If you are willing to join Ello and need an invite, comment down your email address. Stay tuned for latest technology news from fossBytes.