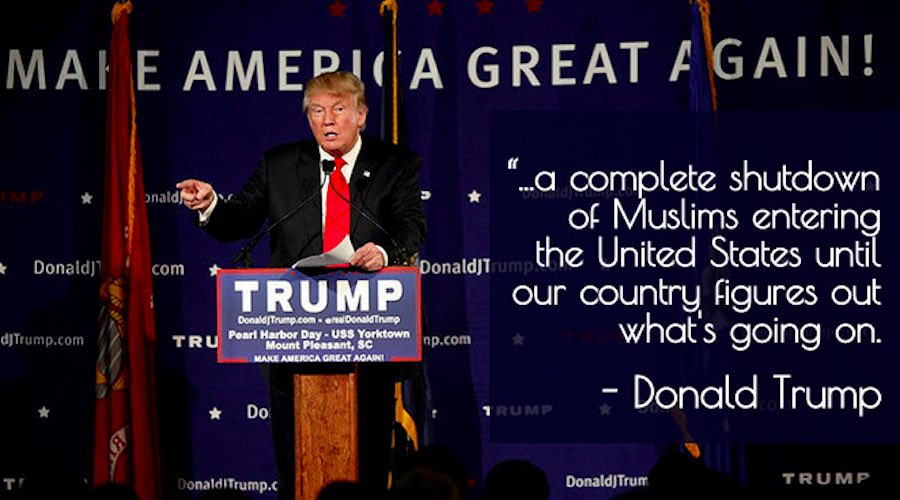 Short Bytes: According to WSJ, Facebook employees that review content on the website, tried to censor a controversial Facebook post by Donald Trump. However, Mark Zuckerberg intervened and commanded that it would be inappropriate to censor the candidate as it's important to "take context into consideration".
A
report from The 
Wall Street Journal
 suggests that the Facebook employees argued that a post from the U.S. Presidential candidate should be taken down as hate speech.
The post mentioned Donald Trump's calling for "a total and complete shutdown of Muslims entering the United States." While in some normal situation this post would've been removed, Zuckerberg decided to intervene and ruled that it would be inappropriate to censor the candidate.
As a result, the company employees complained in person to Zuckerberg and other managers. They said that the decision was bending website's rules for Donald Trump. Moreover, some employees who worked to review content on Facebook threatened to quit, the report states.
In an official statement, Facebook said that it considers the context of a post when assessing it. If it includes some political value that's becoming an important part of the overall conversation, exceptions should be made.
Around the same time, Facebook also announced that it's taking some steps to allow more newsworthy "controversial" content on Facebook.
In the recent times, Facebook has emerged as the biggest source of news for its users. So, in the times when political tensions are high, the social network is bound to play a major role in the U.S. Presidential Elections.
What do you think? Don't forget to drop your views in the comments section below.
Also Read: Steve Ballmer Asked Zuckerberg, "Can I buy Facebook." Zuckerberg Said NO