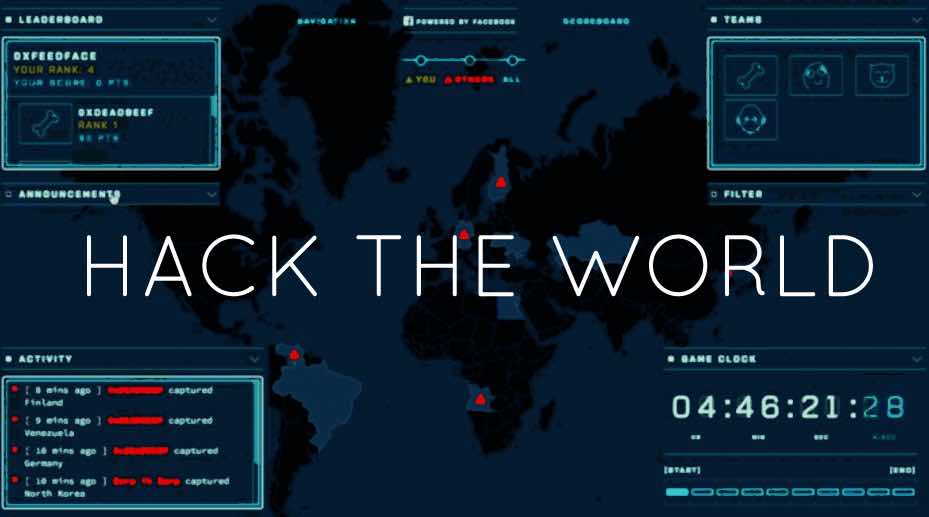 Short Bytes: Facebook has open sourced its hacking game platform Facebook Capture the Flag (CTF). Students and schools can take advantage of this platform and host Jeopardy and "King of the Hill" style Capture the Flag competitions. The Facebook CTF platform also takes advantages of Facebook's other open source initiatives like Flow and HHVM.
With the new cybersecurity risks flooding our digital lives, the security experts are playing a vital role in today's world. However, many times, it's not easy to develop the right set of skills to catch these flaws and defeat the notorious attacks.
To make it easier to access security education for the new learners, Facebook has open sourced its Capture the Flag (CTG) program on GitHub.
For those who don't know, the Facebook CTF is a platform to host hacking challenges in Jeopardy and "King of the Hill" style Capture the Flag competitions.
In its announcement note, Facebook said that finding any affordable platform or publicly available tool for hosting security challenges is a challenging task for students, schools, and non-profits.
So, by open sourcing its platform, Facebook is looking to provide a free platform to run CTF and the different aspects of game hosting by taking care of backend requirements.
The history of Facebook CTF competitions dates back to 2013 when it focused on younger kids with growing interest in security and computer science.
"Not only do CTFs have the ability to teach more technical skills than you'll get in an average computer science program, they can also help you break into the security industry," Facebook says.
Here's the set of challenges that are included in Facebook CTF:
Reverse-engineering
Forensics
Web application security
Cryptography
Binary exploitation
As this platform is open source, you can fork it and add your own challenges and organize a customized competition.
If you are willing to know more and can't wait to get started, here's the complete source code hosted on GitHub.
Also read: Top 15 Facebook Open Source Projects You Must Know