Kodi has gained quite a notorious reputation as the users continue to stream illegal content from it. Recently, Facebook expressed their criticism of illegal video streaming content by banning Kodi boxes and other jailbroken or loaded devices.
Adding Kodi to the list of the prohibited content, Facebook has put up a post explicitly stating that posts promoting the sale of illegal video streaming devices, jailbroken devices, wiretapping devices would not be entertained on the platform.
The decision has been taken under the Commerce Policies of the Facebook.
To clear the air, Kodi as a platform is not illegal. The problem arises when users start streaming content over which they don't have rights with the help of third-party Kodi addons. Kodi is an XBMC owned media player software that can stream movies, music, and games.
Here's what Facebook is exactly saying: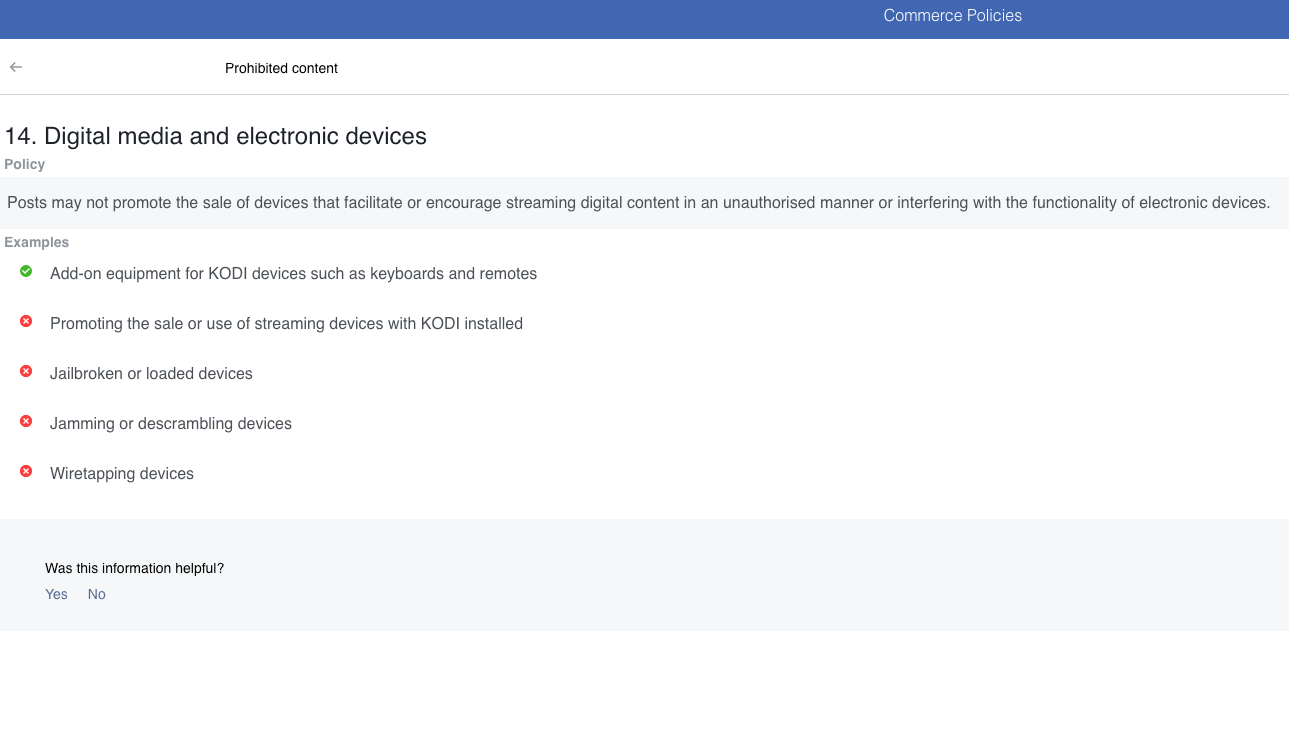 In 2017, Facebook banned products that allow unauthorized access to digital media, and now they have specifically mentioned the name of Kodi. This is due to the fact that Kodi has been in the eyes of law enforcement agencies lately and the trend of cord cutting is on the rise.
You can read more about Kodi on this link.