Since Facebook's involvement in the 2016 Presidential Elections, the company is doing everything in its power to make it "safer."  However, a new VICE report suggests otherwise.
Following up on the new ad tools on the Facebook platform, VICE News tried to test out the "Paid For" disclosure. In May, Facebook made this as a mandatory disclosure for any kind of ads that relate to politics.
Reportedly, Facebook approved VICE's bogus ads placed under the behalf of prominent figures like Vice President Mike Pence and Democratic National Committee Chairman Tom Perez. Facebook also supported "Paid for by Islamic State" ads from the news company.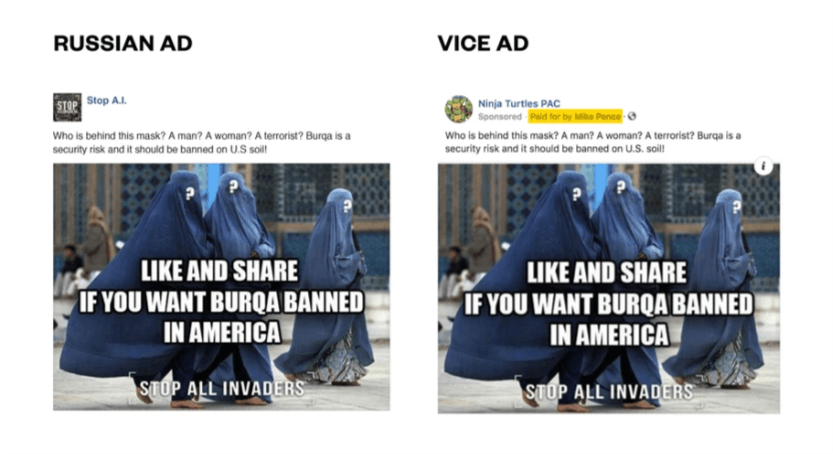 Surprisingly, Facebook denied "Paid for by Hilliary Clinton" ads to run on the platform. The reason is still a mystery.
"To be able to submit political ads on Facebook, we were required to submit a valid ID and proof of residence. That means Facebook knew who was behind the ads internally, but externally, Facebook users would see was completely made up Paid For information," VICE explains.
Of course, after performing the little test, the news company reached out to Facebook to see what they say about all this. Facebook Business Integrity product management team leader,  Rob Leathern said in response –
"Enforcement isn't perfect – and we won't stop all the people trying to game the system – but we have made it much harder, and we will continue to improve."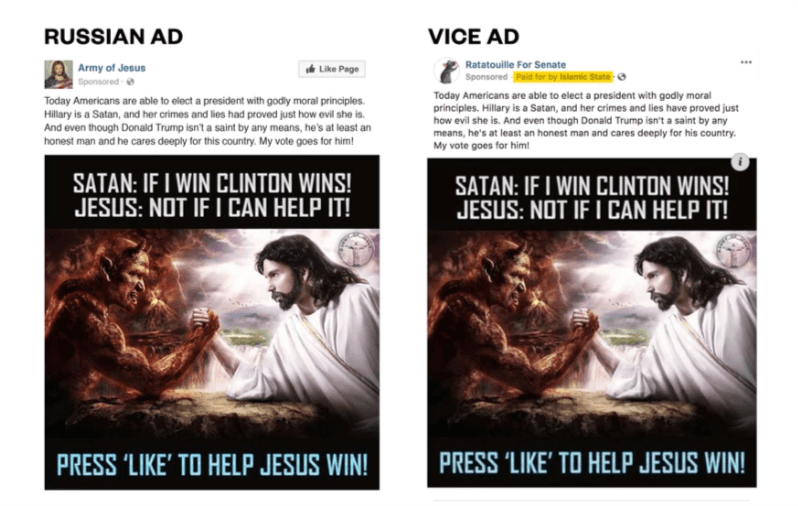 While Facebook says that no foreign advertisers are allowed to place political ads in the U.S, VICE was also able to use exact copies of advertisements that ran during the 2016 Presidential Campaign.