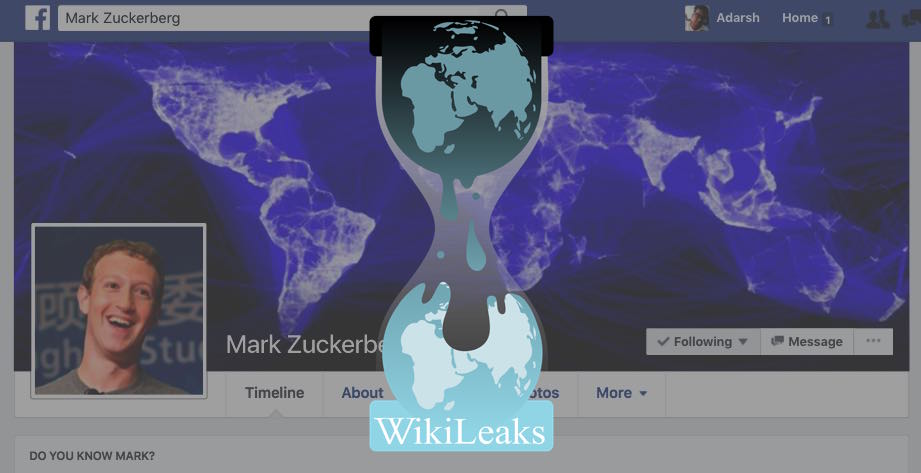 Short Bytes: The DNC email dump links uploaded by Wikileaks on Facebook were quick to disappear. Wikileaks slammed the blue network for censorship but Facebook admitted a flaw in their algorithm as the reason for the temporary unavailability of the links.
F
acebook admitted that they blocked the DNC email dump links uploaded by Wikileaks, New York Post
reported
.
On July 24, Wikileaks accused Facebook of imposing censorship on the DNC email dump links posted on the social network.
For those facing censorship on Facebook etc when trying to post links directly to WikiLeaks #DNCLeak try using https://t.co/2b9Kn1RITr

— WikiLeaks (@wikileaks) July 24, 2016
Archive.is was a workaround suggested by Wikileaks.
A twitter user @SwiftOnSecurity posted about the inefficiency of Facebook's spam detection algorithm. To which the Facebook's Chief Security Officer Alex Stamos replied, "It's been fixed."
https://twitter.com/alexstamos/status/757098399883681792
Like other services, our anti-spam systems briefly flagged links to these documents as unsafe. We quickly corrected this error on Saturday evening.
— a Facebook representative made a
statement
to Gizmodo.
This is another addition to the list of "innocent" mistakes committed by Facebook's algorithm. Earlier, they temporarily blocked a live video of the Philando Castile shooting case.
Well, Mark Zuckerberg should understand that this is not how things should work. Facebook is used by millions of people for reading and distribution of news content. The world's biggest social network can't just stand behind the buggy algorithm shield every time something important gets taken down from Facebook.
If you have something to add, tell us in the comments below.
Also Read: How Apple And Facebook Got KickassTorrents Founder Arrested