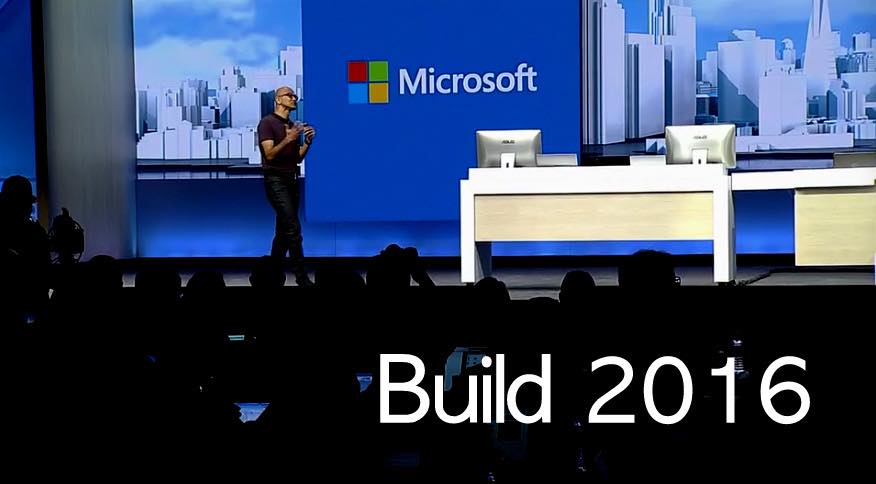 Short Bytes: Microsoft has announced the upcoming Windows 10 Anniversary update from stage of its Build 2016 Conference. Here, we have come up with a list of the upcoming features from the Microsoft Build 2016.
I
f you thought Microsoft was not made for the developers and Microsoft could never gain universal acceptance, then give that a thought.
Here are a few of the upcoming developer features from Microsoft Build 2016 that will swipe your feet away:
Upcoming developer features from Microsoft Build 2016:
Windows 10 now has support for Bash and the universe of open source command line tools
With Xamarin, develop for iOS, Android and UWP on Windows 10
Visual Studio 2015 Anniversary SDK
Microsoft health app
Target cross-platform development to iOS and Android using Xamarin with Windows 10 Visual studio .NET development and a shared code base
Windows become truly universal and a home for developers
The new desktop app converter will enable you to easily bring Win32 or .NET apps to the UWP. Also, Desktop app converter will convert Win32 apps and games to 'Modern Desktop apps'
The Xbox Retail to Dev Kit will let you build and test UWP apps and games for Xbox One.
Use voice recognition to add speech bubbles to pictures from XBox
The HoloLens Development Edition starts shipping with the launch of the Microsoft Build 2016
Unlock the full potential of your PC's graphics hardware with DirectX 12
Cortana is coming to Xbox One with the Windows Anniversary update
Background music and Cortana coming on to XBox one
Conversations as a Platform can be enhanced through people, digital assistants and bots
Hololens can be used for the Medical purposes now
Here's our complete coverage of Build Developer Conference 2016.