Well, with a few caveats, enterprise Mac owners with an iPhone can use Face ID to unlock their Mac. Jamf has released Jamf Unlock, an iPhone app to unlock your Mac using your iPhone.
Apple recently added Touch ID to Macs, after phasing it out of the iPhone. Macs are a generation behind in terms of a secure login. Microsoft introduced Windows Hello, which allows facial recognition on some Windows laptops.
There were rumors of Apple bringing the feature to mac but it seems like it isn't going to happen anytime soon. Enter, Jamf Unlock. It lets you use Face ID on a Mac, irrespective of how old your machine is.
On the downside, not everyone can use the app or the secure login it offers.
Who Can Use Face ID On Mac?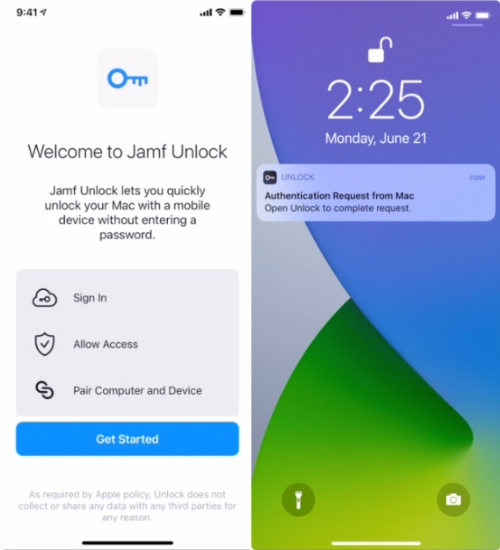 You can use Face ID on Mac if you have an enterprise Mac, an iPhone, and Jamf Unlock. You have to be an enterprise customer to use Jamf unlock.
According to Gartner predictions, 60% of global and large enterprises, and 90% of mid-sized enterprises will implement passwordless methods in more than 50% of the cases.
Jamf Connect lets enterprise Mac users set up a secure bridge between Mac and iPhone. It does so by issuing a certificate to your iPhone, letting you log into your Mac using Face ID, Touch ID, or a rotating pin.
It generates a request that is locally transferred between your Mac and iPhone. The ID is also identified by your enterprise IDP. This ensures that the request cannot be copied to another device.
Once it is set up, you'll have to go through the authentication process on your phone, each time you want to use Face ID to unlock your Mac. Aside from being more secure, the system also lets older models enjoy password-less unlocking.
Source: 9to5Mac