If you regularly use Gmail to carry out your work and personal conversations, you might want to get your hands on a new AI-powered Gmail feature called Smart Compose. Unveiled at Google I/O 2018, the new Gmail feature suggests possible phrases and even sentences as you type emails.
Being an experimental Gmail feature, there isn't much you should expect from Smart Compose. It will get better over time as it analyzes your writing habits. Let's tell you about it and its usage briefly.
How to enable Smart Compose in Gmail?
You can see Smart Compose feature in action by switching to the new Gmail interface that Google has introduced recently with many interesting features.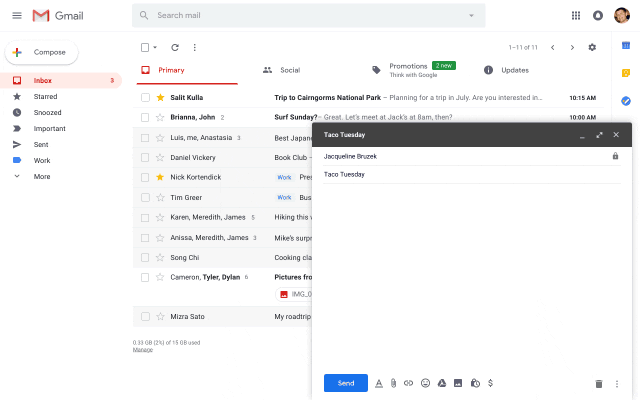 If you haven't done it yet, read this post the get the new Gmail. Next, follow the steps to activate new Gmail Smart Compose feature:
Click the gear icon in the top-right.
Scroll down to the bottom of the page and click Save.
Now compose a new message and use the feature.
Now, you're all set. Start composing a new mail and the Smart Compose feature will start displaying suggestions automatically in a lighter text. You can press the Tab button to add the suggestion to the body of your email.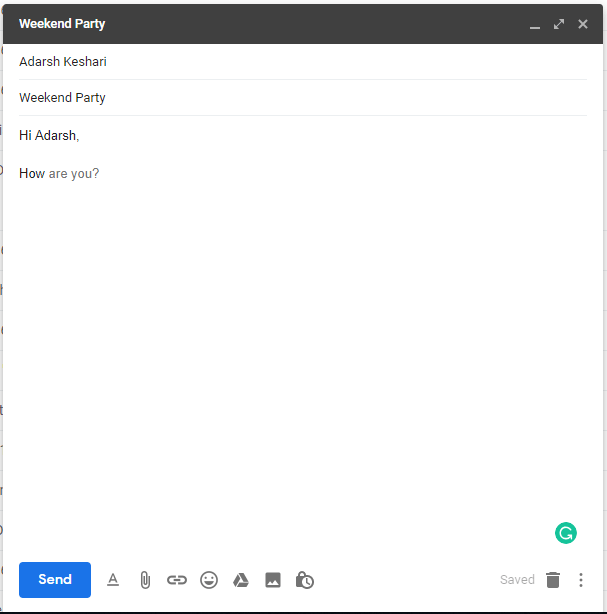 For now, Smart Compose can only throw suggestions in the English language. It tries to reduce the chances of grammatical errors and repetitive writing. Hopefully, Google would add more languages as the Gmail feature becomes better.
Did you find the new Gmail Smart Compose feature interesting? Share your views with us and keep reading Fossbytes.