It has been a plethora of times since desktop users have been expecting dark mode for Google Search. Now, Google has finally listened to the requests and rolled out the dark theme for the desktop version of Google Search. You can enable it right away.
Dark Mode has become a necessity rather than a feature over the years. This is a silver lining for users who have adapted to a dark background in practically most modern apps. Here's how to enable dark mode for Google Search on a desktop or laptop computer.
Enabling Dark Mode for Google Search
Google Search has had a dark mode on its mobile versions on Android and iOS for quite a while now. Hence, most frustrated users resorted to third-party extensions that force-enable dark mode on all websites, including Google. However, Google has now rolled out dark mode for everyone.
Google is displaying a banner for some users which showcases the release of launch mode. If you see the banner, you can enable the dark theme from the banner itself. Here's what it looks like.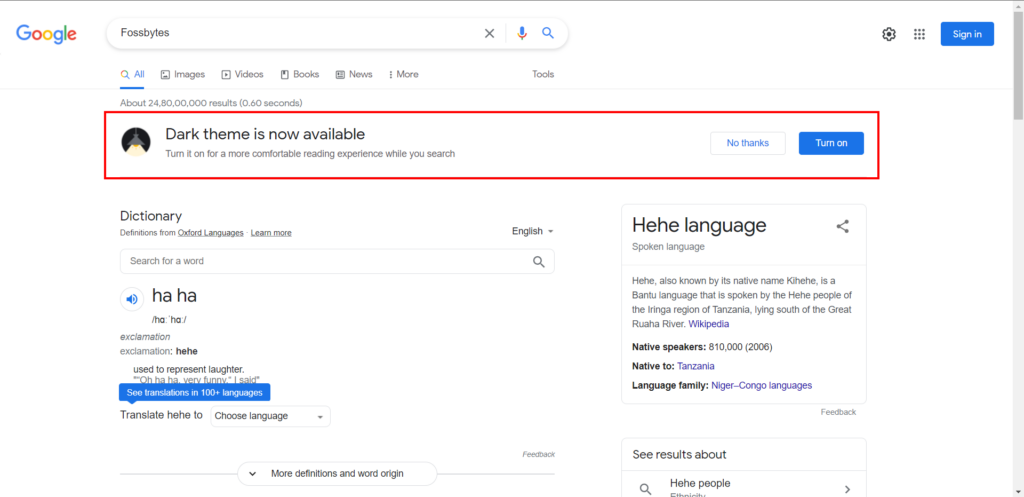 However, this feature will be rolled out in a phased manner. As Google said, the feature is being rolled out, "starting today & fully rolling out over the next few weeks." It's possible that you didn't see the feature initially. Follow the guide below to enable the option:
1. First, search for anything on Google to land on the search results page.
2. Click on the gear icon on the top-right of the search results page and click on the "Search settings" option.'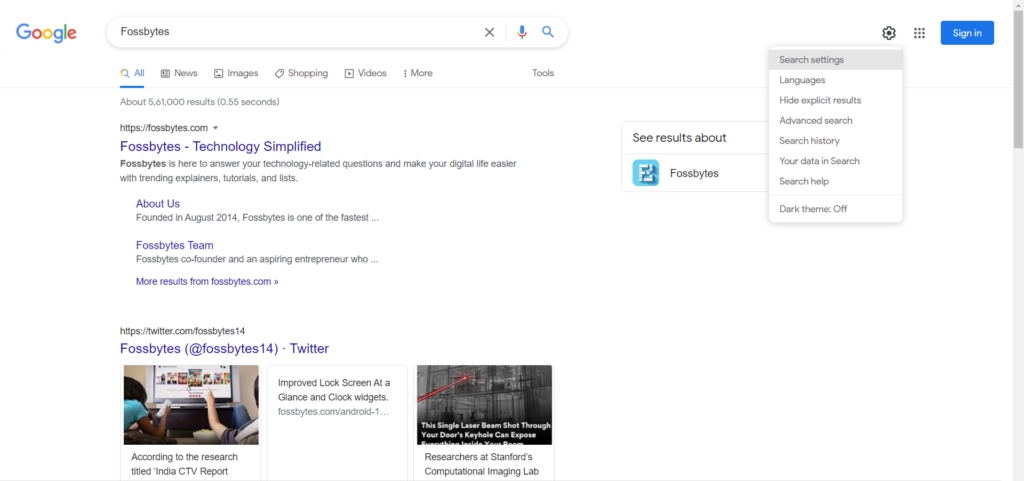 3. Once there, navigate to the "Appearance" tab from the left sidebar.
4. Further, you'll see a section for the search theme. Select the Dark theme option.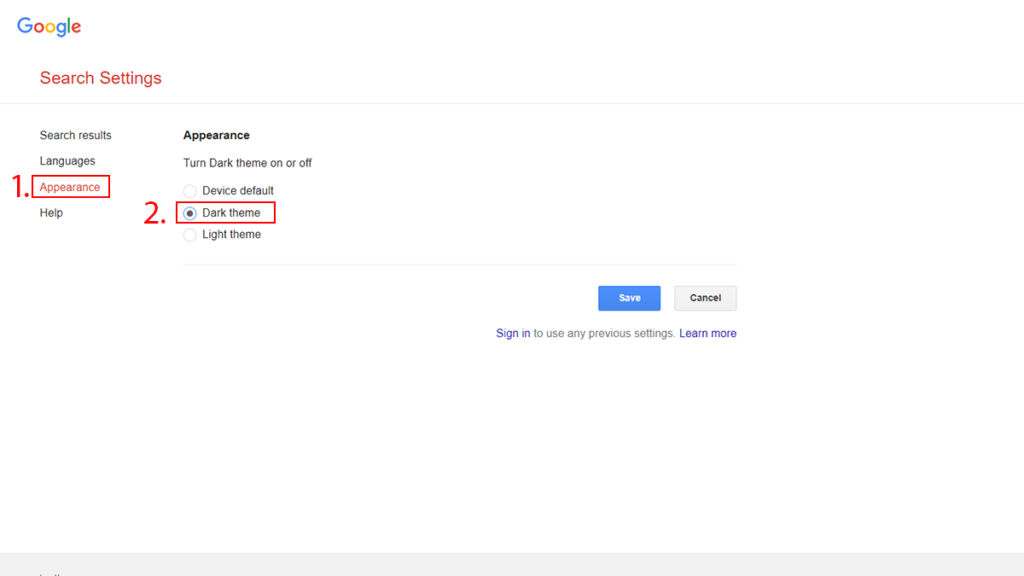 5. Finally, click on the blue Save button.
This concludes the process of enabling dark mode for Google Search. Google arrived late but delivered what was promised. Which theme do you prefer, dark or light? Let us know in the comments below.