Emmabuntüs is a Debian Stable-based Linux desktop distribution, developed by an informal group of people (Emmabuntüs collective). It aims to deliver a lightweight OS that can efficiently work on less resource-hungry or old computers.
Yesterday, the Emmabuntüs Collective announced the release of a new version 1.03 of Emmabuntüs Debian Edition 3, in short, EmmaDE3 1.03. The latest Emmabuntüs DE3 1.03 is based on the Debian 10.6 "Buster," featuring both Xfce and LXQt desktop environments.
Speaking of new updates, Emmabuntüs now provides an OEM (Original Equipment Manufacturer) installation mode for system administrators and the Classic mode for general users.
For those who don't know, an OEM installer is an option, especially for a computer system manufacturer. In this mode, the OS creates a temporary user and later lets the end-users create an actual account and configure the system to their own preference.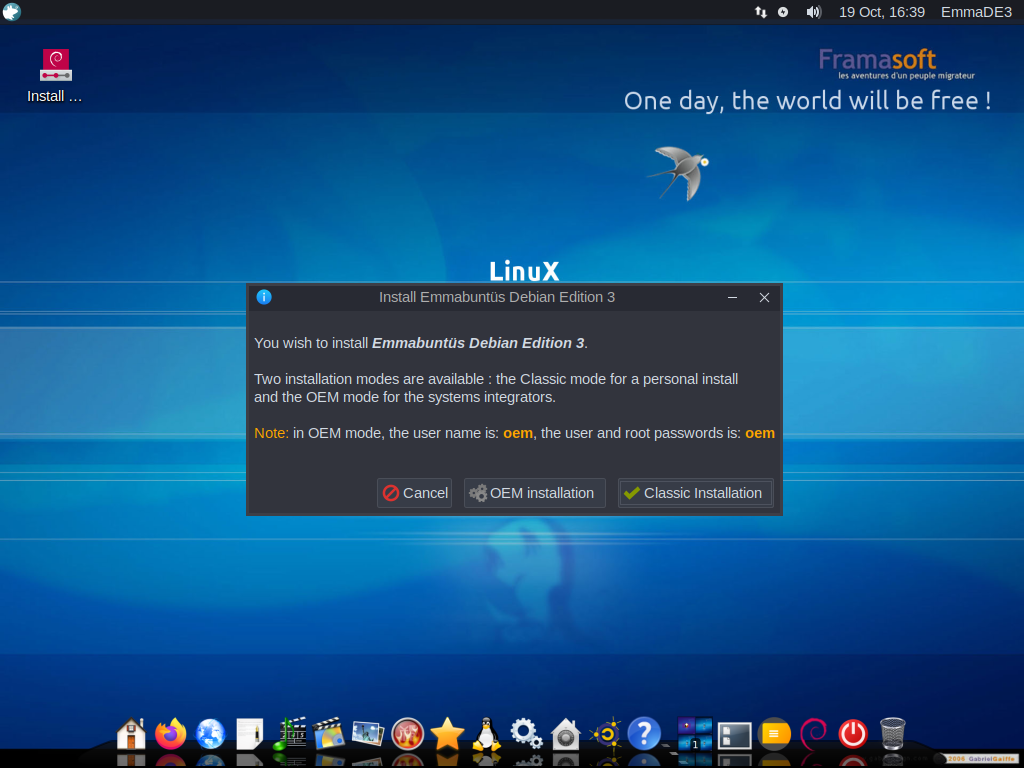 The new version 1.03 also allows cloning of the OEM environment as a reference for the end-user. Going further, with DE 3 1.03, Emmabuntüs Collective will deliver its own clones in OEM versions, to allow this installation by cloning method in the frame of install-parts.
On the applications side, EmmaDE3 1.03 has updated software to their new versions such as HPLip 3.20.6, Firefox ESR 78.3.0, Thunderbird 78.3.1, TurboPrint 2.50-1, and VeraCrypt 1.24-Update7.
Surprisingly, Emmabuntüs has also added new software, including zram-tools utility and a local network file transfer application called Warpinator, which is developed by Linux Mint.
Lastly, if you want to give Emmabuntüs DE3 1.03 a try, grab the ISO images from the official download page, which is available for 32-bit and 64-bit computers.