Elon Musk just unveiled the latest vehicle from Tesla, the Model Y crossover SUV at a design studio in Hawthorne, California.
Model Y is Tesla's second SUV, which comes after the Model X. The SUV, based on the Model 3 platform, will have a range of 300 miles per charge and offer up to 7 seats. It can speed up from 0 to 60 mph in 3.5 seconds.
"It has the functionality of an SUV, but it rides like a sports car," said Musk.
The design of Model Y resembles a lot to Model 3 — something which CEO Elon Musk had already warned before.
The long-range Model Y with a range of 300 miles, is set to arrive in the fall of 2020 and will come with a price tag of $47,000. Here's the list of the Model Y lineup: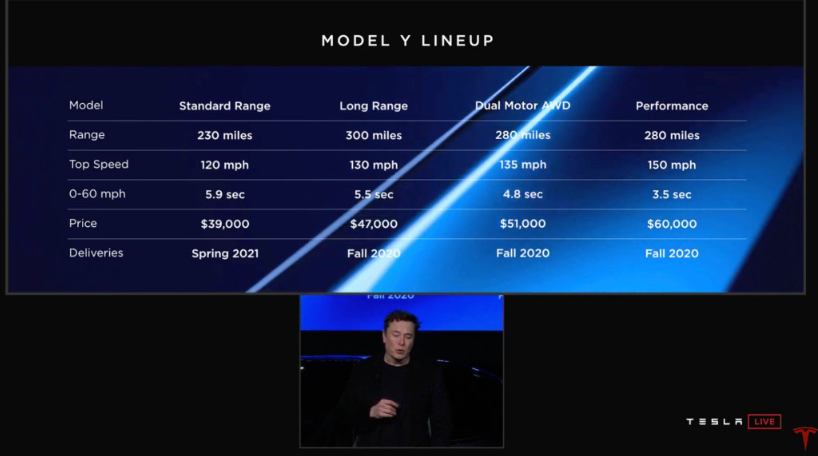 The announcement comes at a time when the company is facing financial pressure and there have been reports of 'demand problem.'
Back in February, Tesla said it would close most of its offline stores and move to an online sales model. The company also said that this step would lower down the prices of its cars significantly and also help in rolling out the long-promised $35,000 Model 3 sooner than its deadline.
However, just a week later, Tesla retracted its decision and said it would keep the stores open but increase the price of its vehicles instead.