Elon Musk started Neuralink to allow us to control computers with our brains. Since its launch in 2017, the company has now made progress in getting the Neuralink to work inside a monkey's head. With the 'Monkey MindPong' video, let's reflect on how Elon Musk's Neuralink made it this far.
The N1 Chip And Monkey MindPong
The video above is a demonstration of how Neuralink allowed a monkey to play virtual ping pong with its mind. The 9-year-old macaque, 'Pager' had Neuralink chips inserted in each side of its brain for 6 weeks before the demonstration.
For the uninitiated, Neuralink is an implant that goes into your skull with the goal to understand the signals from your brain. The Neuralink N1 chip is the first chip developed by the company. While it is still under testing, the company is working on robots to perform implant installation surgery on humans.
They need robots because the strands on a Neuralink implant are thinner than human hair. If you want to learn more about Neuralink, check out our coverage on the N1 chip here.
Before Pager the monkey, we had Gertrude the pig, where a coin-sized Neuralink chip was inserted in the pig's head and showed its neural activity on a monitor. It was the same time when Elon called Neuralink "a Fitbit, but in your skull." Classic Elon.
Now Musk may have compared Neuralink to a Fitbit, but it far more complicated and interesting than that. Neuralink can actually eliminate the need for us to ever touch our computers. By making it possible to control it with our brains, just by thinking about what we want to do and get it done by the machine.
The Future Of Neuralink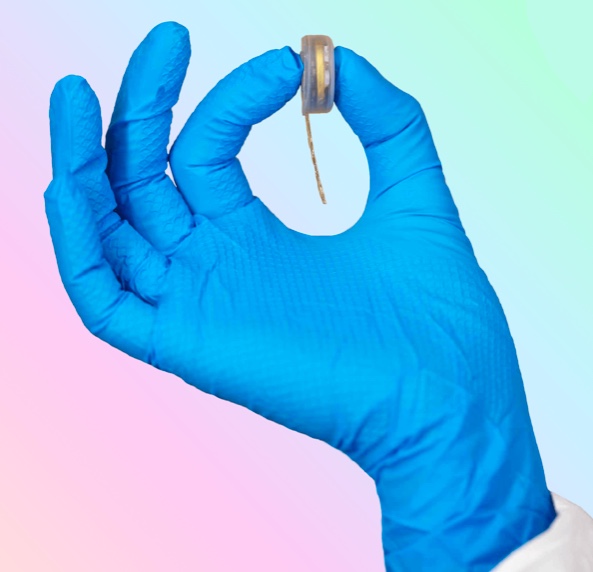 One thing that can be said about all of Musk's projects is that they're ambitious and somewhat ahead of their time. Neuralink too aims at creating a brain-machine interface that will allow people with paralysis to use their phones and computers.
While this is what's written on the Neuralink website, you can find much more if you dive into the hyperactive world on Elon Musk's Twitter account. Apparently, the Neuralink chips can be used to listen to music too. So whenever they're up for implants in humans, we can literally say goodbye to our earphones.
If the ease of computer access for the specially-abled, and the ability to blast music isn't enough, there's one more thing Neuralink can do. Musk detailed in his tweets that the chip can be used to help control hormones. If that happens, we can enhance our intelligence, reduce anxiety, and maybe even get high on demand.
So far we have monkeypong or what we can call a monkey playing MindPong on the Link. The next demo might be about psychic Mario Bros. or a Neuralink Jurassic Park. While the potential for something like this is unlimited, it is yet to be tested on a human.
I was recently reading about Stephen Hawking and his 1997 Intel machine that helped him speak. You can read about how Professor Hawking spoke here. It is after realizing how difficult it was for him, that you start thinking about what if Stephen Hawking got a Neuralink implant? Think about that.