Elon Musk is known to have his meltdown moments on Twitter from time to time. Just last week, in an interview with Bloomberg, he promised to tone down his tweets and become better at the social network.
Well, he doesn't seem to catch a break. This time, he ended up attacking Vernon Unsworth, one of the Thai cave rescue divers who played an important role in the mission. In a now-deleted tweet, Musk called him a "pedo guy."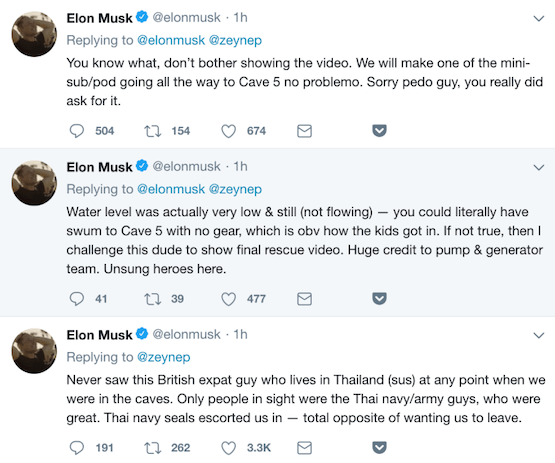 Prior to this, Unsworth criticised Musk by calling his mini-submarine endeavour a PR stunt. Moreover, he said that Musk's submarine had no chance of working and he can "stick his submarine where it hurts."
"He had no conception of what the cave passage was like. The submarine, I believe, was about 5ft 6in long, rigid, so it wouldn't have gone round corners or round any obstacles," he added.
In response to Musk's tweet, when Twitter users called him out, he backed his views and wrote "Bet ya a signed dollar it's true." This tweet has also been deleted.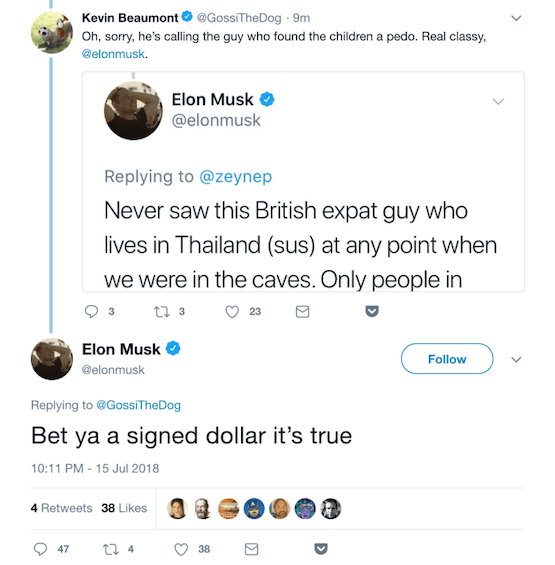 Multiple users have also reported Musk's profile to Twitter, and said that celebrities shouldn't be allowed to broadcast such baseless allegations to their millions of followers. Others have also termed the tweets racist.
https://twitter.com/kumailn/status/1018598181268017152