Windows 11 was released recently, and fans are pretty happy about its new features and UI redesign. However, something more massive has been cooking in the Linux community, the elementary OS 6 "Odin."
The OS is now available on the official elementary OS website, and it's one of the colossal releases of 2021. In this article, let's look at the new features and how to upgrade from older elementary OS versions.
For starters, elementary OS is an operating system built as a replacement for Windows and macOS users. We've included the OS in many of our lists, like the best Linux distros and beautiful Linux distros.
Elementary OS 6 Odin: What's new?
1. Dark mode is here!
A feature that elementary OS users were waiting for has finally arrived — the OS sports a system-wide dark mode. Users can choose between light and dark modes during the setup or visit settings to change the theme.
Apart from that, there are 10+ accent colors to choose from and the ability to set the dark more schedule.
2. Multi-Touch Gestures And Improved Notifications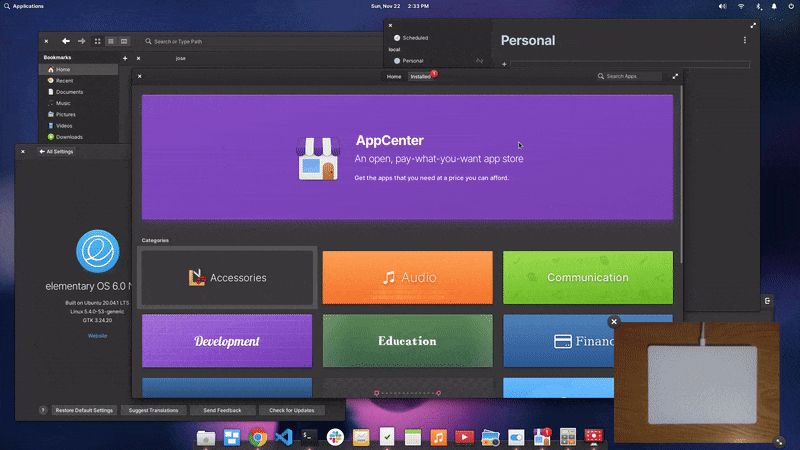 The new multi-touch gestures can be used to switch between workspaces. A vertical upwards three-finger gesture allows you to see all the workspaces. You can slide horizontally, get to the other workspace and slide down with three fingers again to switch workspaces.
And, of course, you can change gestures behavior in the settings. There are horizontal, swipe up, and pinch four-finger gestures, which are not mapped by default.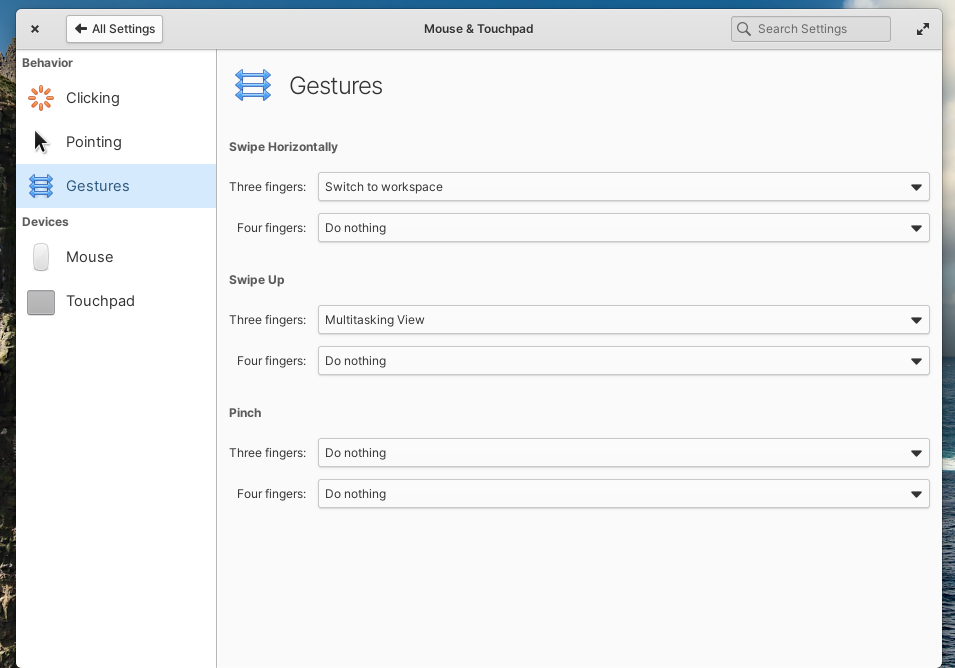 Notifications now support custom actions buttons and badges, which are useful and improve the OS's overall look.

3. Flatpak Is The New Big Deal
The app store now supports Flatpak apps for improved privacy and security. All the apps in the store are now listed as Flatpak packages, and you won't be able to find or install apps from the Ubuntu repo using the AppCenter. However, you can still access the repo using the command line.
4. New Apps, Upgrades, And Other Improvements
There's a new Tasks app, which, as you might've guessed, is a pretty nimble and simple way to remind yourself of the tasks you have to do. The Camera app UI has been rebuilt and looks better now.
There's now an Online account integration support found in the settings, new wallpapers, and improved installer. Besides, the OS will now warn you when you paste a command that requires root access and when sideloading an application.
The elementary OS 6 is based on Ubuntu 20.04 LTS and Linux 5.11 kernel. You can read more about the release on the official elementary OS blog.
However, if you're using Juno, the only way you can install Odin is by clean installing.