Mercedes Benz has finally announced the arrival of electrified Sprinter Van through a social media platform. The electric van will go on sale under the name "eSprinter."
The German automaker confirmed on its LinkedIn page that the brand new Mercedes eSprinter can now be ordered in certain markets. The company also said that after the eVito, the electric Sprinter would be the second battery-powered van from Mercedes Benz.
Last year, the company started production of electric Mercedes Sprinter vans at a plant in Dusseldorf, Germany. The automaker has already produced diesel-powered Sprinter vans at the same plant.
Since the EU plans to provide billions in support to promote EV as part of a green recovery project, we think it's high time for European automakers to unveil and launch a variety of electric vehicles. Here's all you need to know about the Mercedes eSprinter.
Mercedes Sprinter Van Has Gone Electric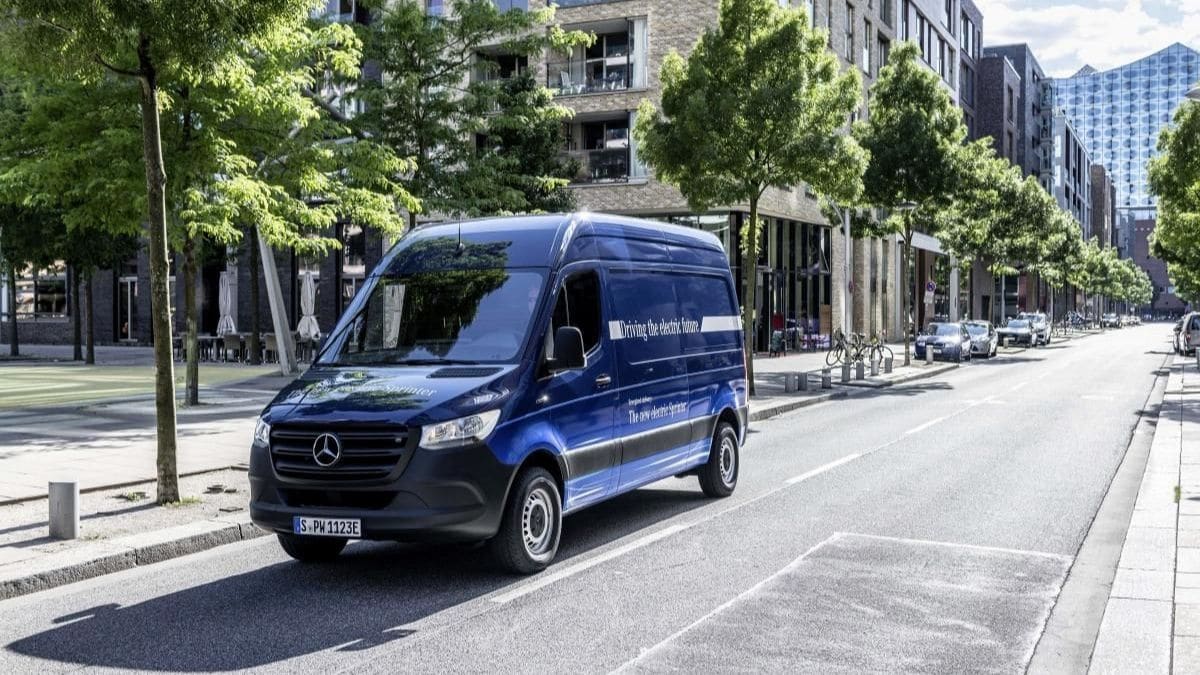 Currently, the Sprinter Van is available in both gasoline as well as diesel engines.
Now the electric variant is also available on the market. However, the company has not updated its official website by adding the specifications of the new eSprinter.
Nevertheless, according to sources, the base variant eSprinter will be a front-wheel-drive with an electric motor producing around 114 BHP. Additionally, the electric van will be available in different battery options.
Apparently, there will be a 55kWh and a 35 kWh battery pack. With a 55 kWh battery pack, the electric van could go as far as 104 miles (167km). Meanwhile, the 35 kWh battery pack will provide an electric range of 71 miles (114 km.)
Furthermore, the Mercedes electric van offers an adjustable speed limiter that will allow you to set a top speed limit at 50 mph (80 km/h), 62 mph (99 km/h), and 75 mph (120 km/h).
Though the company has declared that the electric van is available for sale, it still hasn't revealed its pricing and full specifications. However, we'll let you know about everything as soon as we get any confirmation.