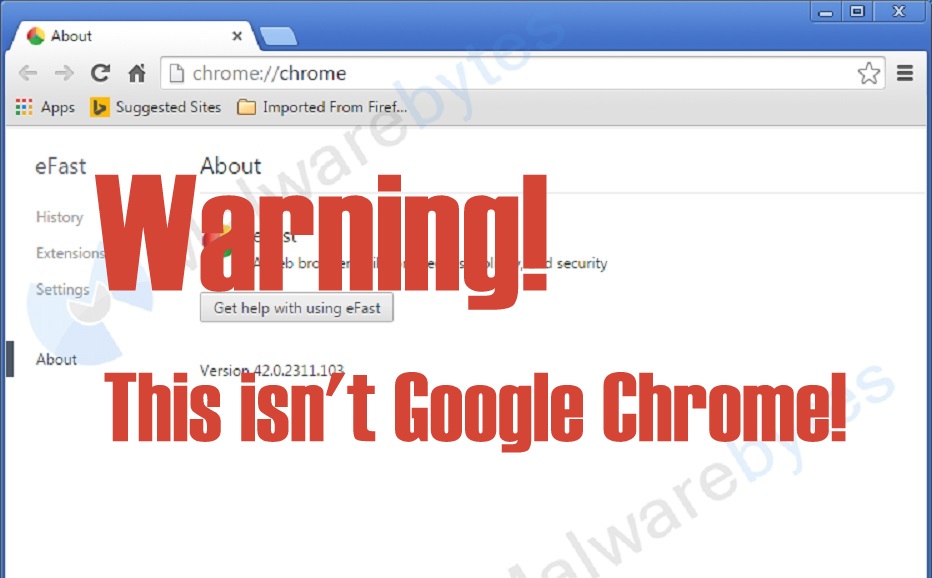 Short Bytes: A new malware named eFast Browser looks just like Google Chrome. This malware deletes Google Chrome and replaces by installing it itself as your default internet browser to serve you annoying ads. Know how to spot it and delete it.
A
new malware is in the town that is disguising itself as Google Chrome to hijack the computer systems of the users. This malware serves you its own intrusive ads and sells your activity to the third parties.
The researchers at Malwarebytes state that this malware deletes Google Chrome and replaces it by installing itself as your default internet browser. This isn't the end – the malware makes itself the default program for opening multiple files like html, .jpg, .gif, .pdf and web links.
This malware is actually the eFast web Browser that looks just like Google Chrome. It's even based on the open source Chromium project, so it behaves about the same.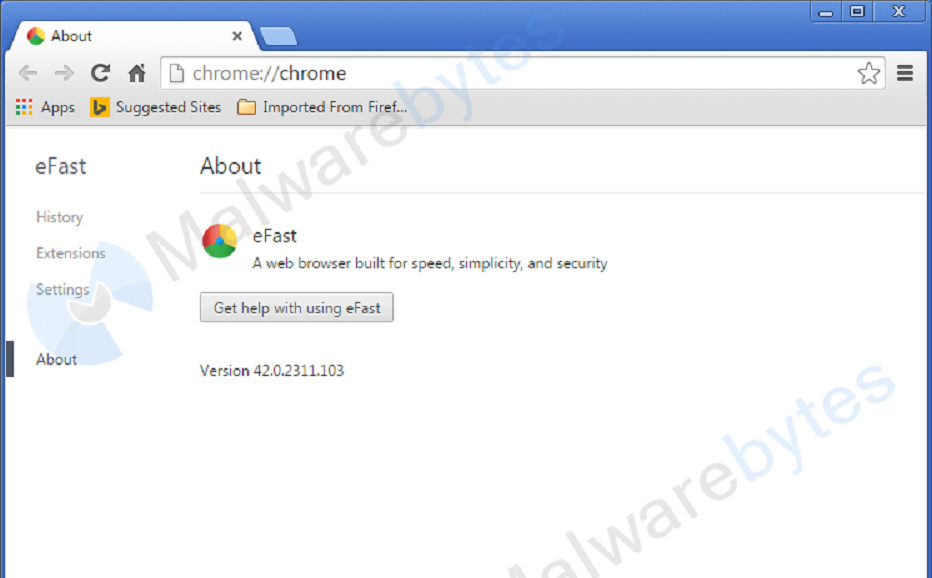 It's weird to notice that now replacing a browser is actually easier than infecting one. This is so as Google has taken steps to lock down the Chrome extensions by implementing filters lie Google code review and code signing. So, replacing the entire browser could be the new way to attack your PC.
The eFast browser malware also deletes all the Google Chrome shortcut and replaces with its own.

To spot the eFast browser malware, you need to look in the settings. Malwarebytes writes: "It isn't until you look in the settings that you spot the "about eFast" entry in the menu (or if you type "chrome://chrome" in the address bar)."
After spotting the eFast browser malware in you PC, all you need to do is go to the installed programs list and uninstall the "eFast 000.110010107" entry.
fossBytes advises you to install applications on your PC using the trusted sources and following the basic security steps to keep yourself safe.
Also read: What Is the Difference: Viruses, Worms, Ransomware, Trojans, Bots, Malware, Spyware etc?